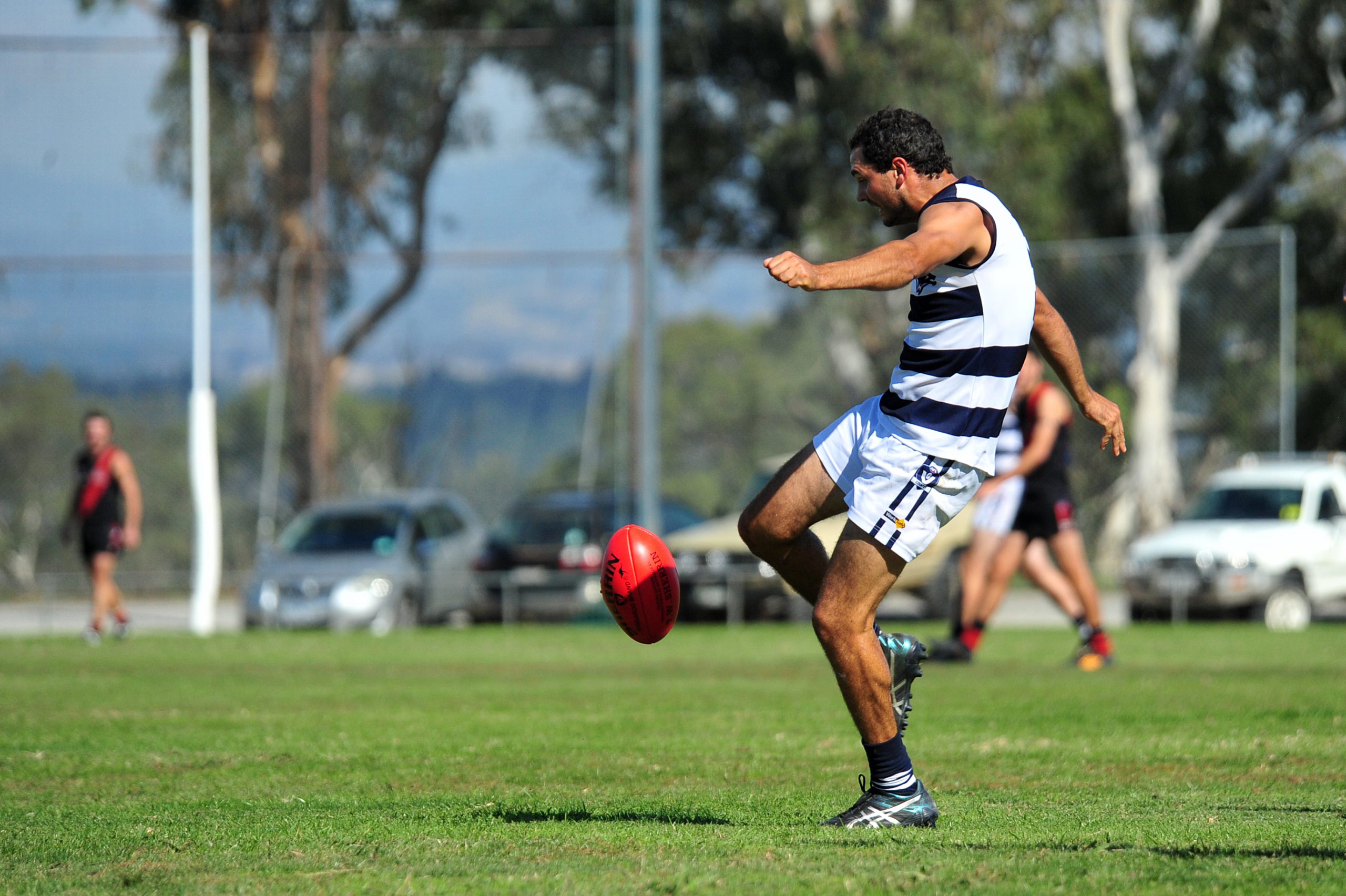 FOOTBALL
NORTH GIPPSLAND
Gippsland's inaugural Pride Cup might have been well-received but Glengarry was unable to secure a win on its home turf.
The Magpies will attempt to put on a comprehensive performance this weekend after they led at the three main breaks against Traralgon Tyers United on Sunday to be outscored by five goals in the final term.
Woodside head into the game in fine form following a 55-point win over Cowwarr on Saturday.
"We had a really good game last weekend, we played three and a half quarters last weekend but we dropped off for the last half in the final term so we'll be looking for a better performance," Wildcats coach Gary Jones said.
"We'll work on the pressure and get out guys into good form, with a win on the weekend it would pretty lock us in for finals so it's really a must win game."
The Magpies will be looking to improve on the last time they played the Wildcats, losing to Woodside by 20 points in round seven.
Rowan Missen and Ricky Benis will likely miss the game due to injuries for the Wildcats while Josh Kennedy and Dale Hanratty are expected to return to the side for Woodside.
The Wildcats sit fifth with nine wins and fives losses while Glengarry remain seventh with five wins for the season.
TTU v Sale City
Traralgon Tyers United continue to show it is an improving side following an 11-point win over Glengarry on Saturday.
The Bombers head into the game with reasonable form, sitting eighth with five wins for the season, compared to the Bulldogs who sit second with 12 wins and two losses.
TTU coach Nick Turnbull said he was impressed with his side's courage and good character following a "come from behind win" last weekend.
"We've been hit really badly with injury but our seconds are going along quite nicely so we'll likely bring four or five of them up for this game," Turnbull said.
"We got smashed with injuries last weekend so that's why we were pleased with the win. But hey, that's football."
Tim Aitken, Corey Pollard, Jayden Steers and Lincoln Albanese are expected to have a week off for the Bombers due to injury while a question mark still lingers over Brendan Chapman.
Regardless of the injuries, TTU will be hoping to improve its performance against Sale City following a 10-goal loss to the Bulldogs in round seven.
Churchill v Gormandale
Churchill continues to prove it is a serious contender for the North Gippsland flag following a 20-point win over second-placed Heyfield on Saturday.
The Cougars sit fourth, four points above Woodside who round out the top five.
Churchill coach Brendan Holt said he was pretty happy with the win over the Kangaroos last round, but said his team would continue to focus on "consistency" heading into the finals.
"When we are fully focused, we execute it well but what we're trying to do is implement that for the whole game, not just in patches," Holt said.
"Joe Whykes hurt his shoulder on the weekend in the first half and couldn't come back on so there's a bit of doubt about whether he will play this weekend."
Gormandale faces the unenviable task of playing a top side as the Tigers remain last on the North Gippsland ladder.
The Tigers will hope for more respectable score following a 136-point hiding from the Cougars earlier this year.
Rosedale v Yarram
Rosedale coach Sam Bristow is confident of a close game this weekend as his side is set to host third-placed Yarram.
While the Blues sit ninth on the North Gippsland ladder, the club showcased a competitive first half performance against Sale City on Saturday, trailing at the main break by two goals.
The last time these two teams met was in round seven when the Demons destroyed the Blues at home by 74-points.
"We're at the stage in the season where we are just trying to improve and get some consistency going and finish off the year positively," Bristow said.
"We showed in the first half last week against Sale City we can match it with the best, it's just about getting that consistency over the four quarters.
"We know we can do it, we just have to get it going and although it sounds simple, we've really struggled this year."
Trent Prosser will return to the Blues' forward line this weekend after pulling out due to illness on Saturday.
Heyfield v Cowwarr
In the final North Gippsland game, Heyfield take on Cowwarr in a second versus fifth clash.
While both teams head into the game coming off round 15 losses, the Kangaroos will look to add to their tally following a five goal win over the Saints earlier this season.
The Saints will be desperate to hold onto a top five position, equal on points with Woodside and only separated by percentage.