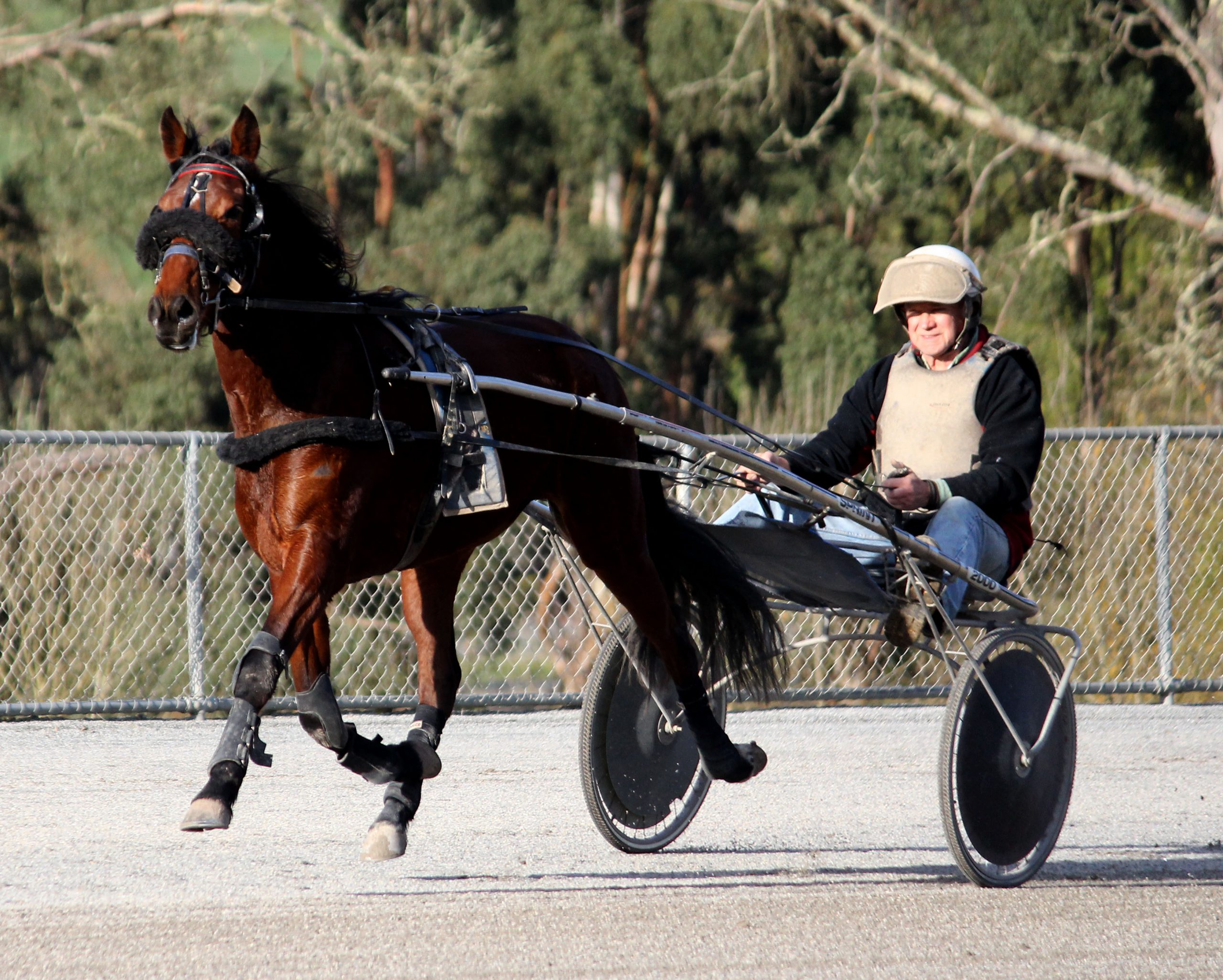 RACING
At first glance, Sovereign Minx might not have enough experience on the board to gain a start in Sunday's (August 6) $50,000 Redwood Classic for two-year-old trotters at Maryborough in central Victoria.
But if her stable's past history in the race, and two impressive recent placings have any influence on the field selection, then the Trafalgar trotter is in with a live chance should she start in this weekend's feature.
Despite having to float his horse hundreds of kilometres just to be able to compete, Trafalgar horseman Chris Hunter more often than not has a young trotter in the stables.
This season it is Sovereign Minx, a filly which has produced two eye-catching placings in recent weeks from only three starts to date.
The first was at Melton on July 19, while last week at Ballarat, Sovereign Minx dwelt at the standing start, but made up plenty of ground from back in the field to finish second.
The Ballarat race was over a longer distance, and Sovereign Minx handled that, and the travel, well in her recent start.
It's a long way to any race for a two-year-old trotter trained in Gippsland, given that there are no events for those horses run in the district.
The closest races are usually at Melton or Ballarat, or perhaps at Kilmore or Geelong.
It will be a 600 kilometre round trip for the Hunter's on Sunday just to get to the track if Sovereign Minx gains a start in the Redwood.
This travel does not deter Chris Hunter or his son Glenn – in fact, the pair have won the Redwood Classic twice between them, overcoming the odds and defeating the more fancied stables with Blue Rock in 2003 and I See Icy Earl in 2010.
Sovereign Minx has a way to go to reach the heights of those two feature race winners, but, on what she has shown so far, her trainer is confident the filly will "make the grade".
Sovereign Minx's dam, Golden Teardops, won six races for the Hunter's as a pacer, however, as a broodmare, four of her five foals have been trotters.
Best performed so far has been Dawn Tears, a winner of six races.
The Redwood Classic is the race all trotting purists want to win – for the Hunter's to have won it twice despite their isolation from the main trotting action in Victoria is testament to their dedication.
Their stable is in good form at present, and the Redwood Classic isn't always won by the best backed horse, but usually the best mannered on the day.
Should Sovereign Minx make the field, and trot as safely as she has in recent weeks, you wouldn't mind having a few dollars on her if she is within sight of the lead coming around the home turn at Maryborough.