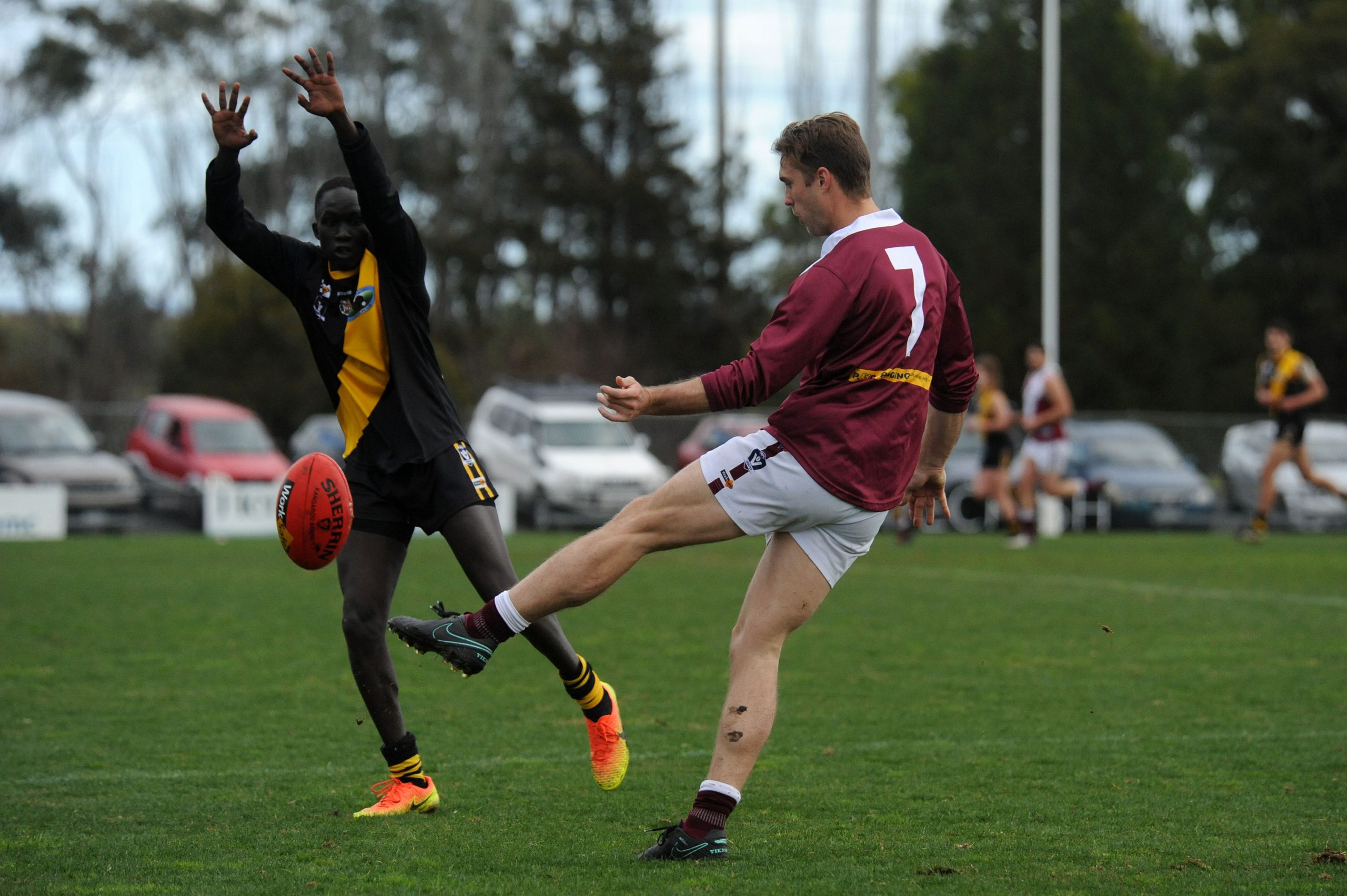 FOOTBALL

GIPPSLAND LEAGUE

Arch-rivals Traralgon and Maffra will vie for a spot in the 2017 Gippsland League decider this weekend when they meet in the preliminary final on Saturday.

The Maroons had a hard time against minor premier Leongatha in the second semi-final at the weekend, losing out at the final siren by 28-points to push the Parrots in to their third consecutive grand final.

"It was a pretty tight contest like we expected, we both played some tight passages of play but Leongatha used the ball a bit better and that was the difference at the end of the day," Traralgon coach Mark Collison said.

"We didn't use the ball as well as we could've and that's an area we will look at improving before the prelim."
The Eagles come in to this weekend's game in red-hot form after making light work of Moe in Sunday's first semi-final, 17.12 (114) to 8.11 (59).

The two meetings between the sides in 2017 were chalk and cheese.
The first in round six saw Traralgon edge out the Eagles by eight points while the round 15 encounter went the way of Maffra to the tune of 59 points.
Collison said the Maroons would be looking towards this weekend to redeem themselves for their semi-final performance.
"[We aim to] get back on track Tuesday after the disappointing result against the Parrots," he said.
"We had plenty of chances but we just didn't use them as well as we would have liked so we'll look to tidy that up this week.
"I think it'll probably be pretty even up forward, they're pretty strong there so we'll look to put some work into that."
Maffra coach Wayne Butcher was buoyed after his side's win at the weekend and said the semi-final win against Moe was one of the best.
"It was a really good win and I think we played some our best football for the year," Butcher said.
He said the Eagles line-up would be similar to that of the semi-final and noted the Maroons' midfield as a source of danger ahead of the preliminary final.
The winner will earn itself a place in the 2017 grand final alongside Leongatha.
The preliminary final will kick off on Saturday at Morwell Recreation Reserve at 2.20pm.