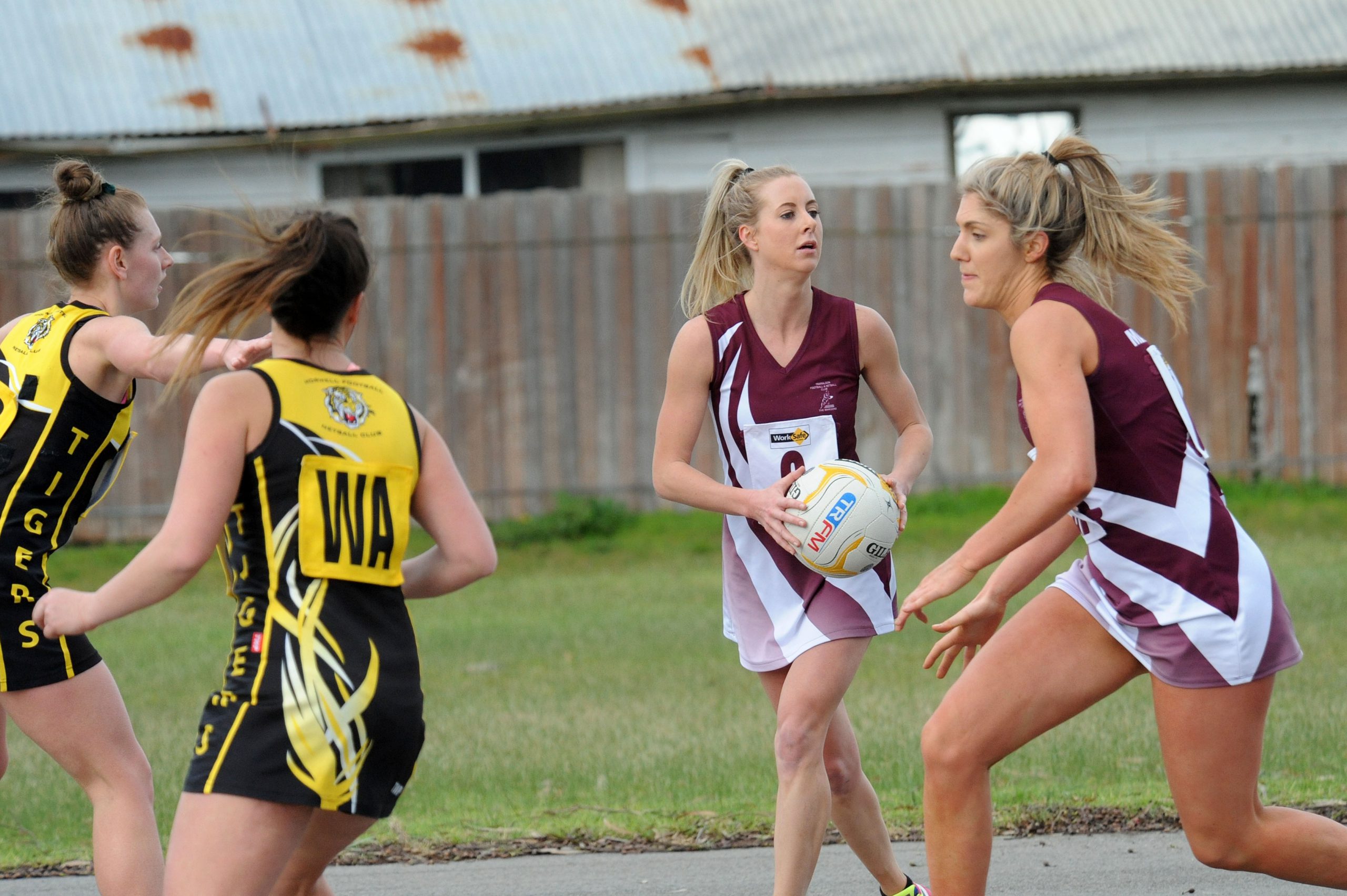 NETBALL

GIPPSLAND LEAGUE

Gippsland League netball heats up this weekend when old foes Traralgon and Morwell do battle in the A grade preliminary final on Saturday.

The Tigers notched a confidence-boosting 50-37 win over Moe in the first semi-final at the weekend while the Maroons fell to Drouin in a thriller, 61-54.

Traralgon finished atop the ladder in 2017 with 17 wins, two games clear of their preliminary final opponent in second.

When the sides first met in round eight this year the Maroons made light work of Morwell and put the Tigers away with a 30-goal shellacking.
Their most recent encounter was a completely different story and in round 17 Morwell turned the tables to redeem for its earlier efforts with a 13-goal win.

Tigers coach Gail Macfarlane was pleased with her side's semi-final win against Moe at the weekend but said there was still room for improvement.
"It took us a while to settle in and shake Moe off and it took us until part-way through the third and into the last to get on top," Macfarlane said.
"We let them get us into a six-goal hole before we rallied and took it back. It was a real arm wrestle but we stuck to our game plan and managed to work away at it one goal at a time."
On this weekend's do-or-die game against Traralgon, Macfarlane said the Maroons would need to turn it on in order to win.
"We are working on our mindset, we know that we can absolutely take it up to Traralgon and we're really looking to getting off to a good start and having really consistent play throughout all four quarters," she said.
"We were really boosted by the support from our supporters and the crowd against Moe so we're looking forward to getting out there and having a red hot crack."
Traralgon coach Kate French said her side wasn't overly disheartened by its semi-final loss at the weekend.
"We have sat back and reflected on the game and I think rather than focus on the loss we focus on what we learnt and we're hoping to straighten things out against Morwell," French said.

"We want to make sure we're more consistent and we reward turnovers most importantly."
She said the Tigers were a particularly dangerous preliminary final prospect.
"Morwell are collectively really strong and they've been working together with the same team for a long time which makes them a good unit in terms of understanding each other," French said.
"For us it will be about breaking down their structures and trying to dictate the game a little bit and change their normal sequencing."

The A grade preliminary final will tip-off on Saturday at Morwell Recreation Reserve at 2.15pm.
The winner will meet Drouin in the grand final next weekend.