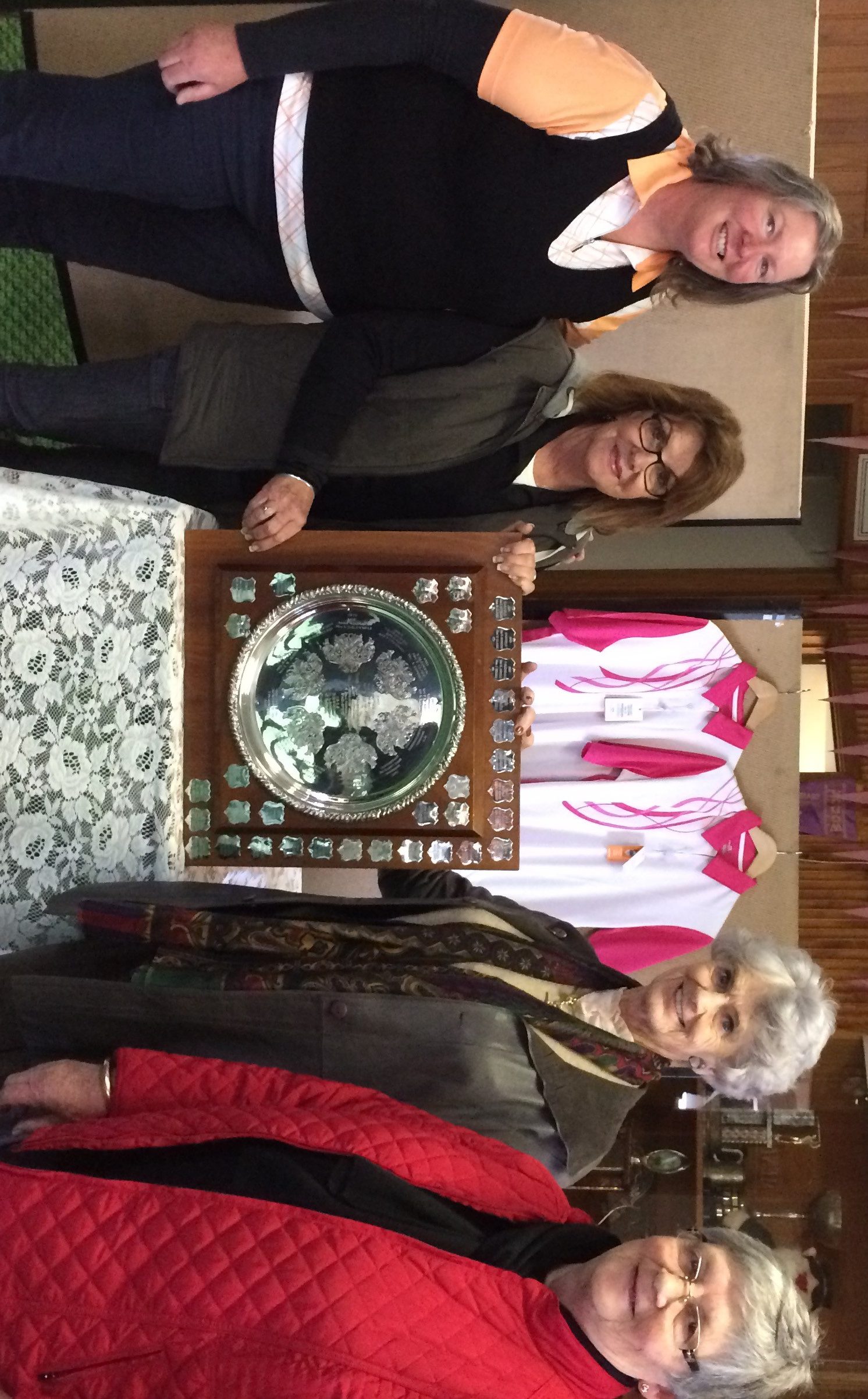 GOLF
The Doris Page Memorial Trophy was held at Trafalgar Golf Club on Monday, 4 September.
The event honours the memory of the late Doris Page who was an avid supporter of women's golf across Gippsland.
The perpetual trophy was originally donated by Deidre Relph and the Page family in 1977.
Mrs Relph was in attendance on the day to present the perpetual trophy to 2017 winners Merryn Dear and Shirley Turner (33 points) from Churchill/Monash Golf Club.
Wendy Hitchins and Leanne Pollard from Drouin (29 points) were runners up.
Nine holes out winners were Heather Cameron and Sue Coffey from the Traralgon Golf Club (15 points CB) and nine holes in winners were June Woznica and Chris O'Reilly from Moe Golf Club (13 points CB).
Competitors braved appalling conditions with play suspended for a short period of time after rain, wind and hail fell on the greens.
The prime intention of the Doris Page Memorial Trophy and its fundraising efforts is to support the West Gippsland Women's Golf country teams.
The organisers thanked "the [event's] generous sponsors and [congratulated] the winners of the raffle".
Deidre Relph and Daryl Page, B&B at Kilmany Park:
Eileen Hill (Warragul)
Coles Myers Voucher donated by Gwen Vitiritti:
June Tickell (Trafalgar)
Drummonds Golf clothing:
Glen Doolan (Trafalgar)
Warragul Country Club Bistro:
Joy Marriott (Warragul)
2017 team:
Deb Vuillermin, Leanne Pollard, Janine Williams, Kerri Ahearn, Sue Coffey, Deb Corstorphin, Sue Pearson and Merryn Dear.
Emergencies: Kyle Golding and Linda Bates.
2017 country teams:
Monday, 2 October at Kew, West Gippsland v Murray Darling at 1.25pm
Tuesday, 3 October at Settlers Run, West Gippsland v South Gippsland at 8.25am
Wednesday October 4 at Rossdale, West Gippsland v Wimmera at 8.25am