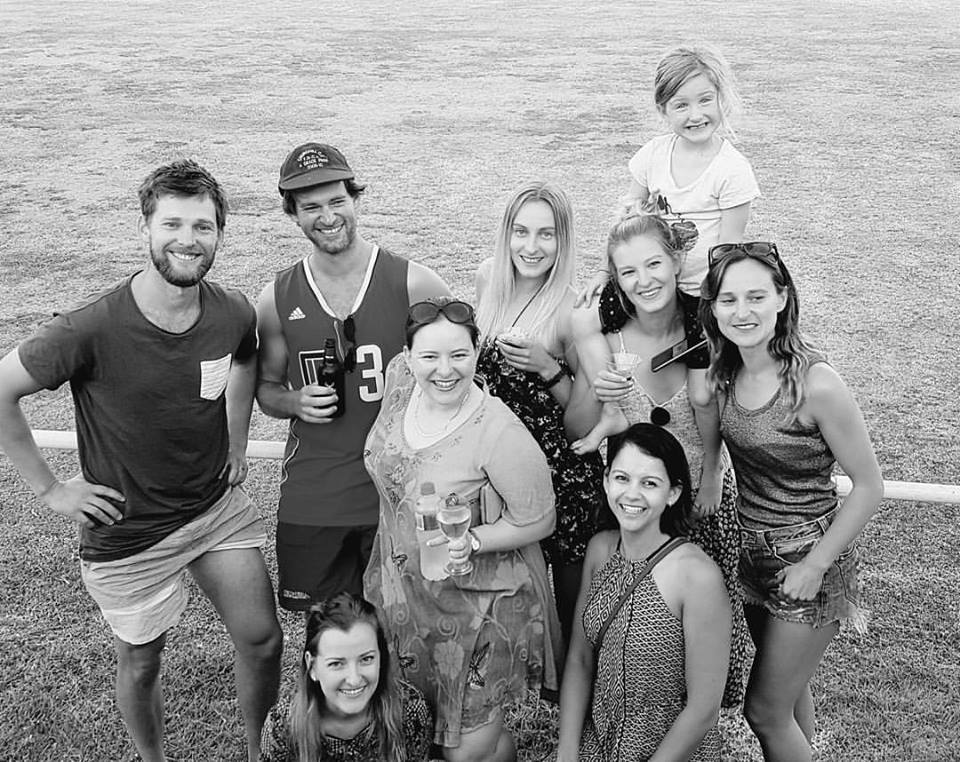 The Metlikovec family are not elite athletes by any stretch of the imagination.

The six siblings grew up in Churchill and played various junior sports but remained most competitive with each other.
Aged between 21 and 35, Laura, Kate, Sarah, Paul, Dave and Jane will compete for ultimate bragging rights when they take part in the half marathon at the iconic Melbourne Marathon Festival next month.
The Medibank Melbourne Marathon Festival will celebrate its 40th birthday on Sunday, 15 October.
The event is Australia's largest marathon, attracting over 30,000 participants like the Metlikovecs seeking to challenge themselves and conquer their goals.
When youngest sibling Laura expressed interest in trying her hand at the half marathon the rest of the troupe was spurred into action.
"When Laura decided to challenge us a few months ago we all initially said no, but we're so competitive that as soon as one said yes the rest of us thought we'd better give it a go," Jane said.
"We're average people and none of us have ever run this far so it's pretty weird that we decided to do this."
While the Metlikovecs may be just a "normal siblings" their ambition is anything but.
As a family they are running the half marathon for the Cerebral Palsy Education Centre.
CPEC is the only centre of its type in Australia and provides intervention services for children aged 12 months to 18 years of age.
Team MetFit will run for a great cause and don matching custom-made singlets for the event but Jane said all camaraderie would be thrown out once the starting gun sounds.
"We'll run together for a bit but then we'll definitely break free because every single one of us wants to win," she said.
In preparation for the gruelling run each of the Metlikovecs has adopted a different approach.
"We're training separately and sometimes together and one of us is pretending not to train at all," Jane said.
"Paul didn't want the rest of us to know he was trying but he was caught red-handed by Sarah who took a photo of him out running and sent it to everyone."
With rivalries reaching fever pitch there no shortage of trash talk in the Team MetFit camp.
"The boys will go really hard at the start of the race but I think they'll slow down and burn out," Jane said.
"I'm currently running further than Dave so he's lagging, he's talking a big game and can't back it up.
"He's the closest to me in age so he's my major target, I just have to beat him."
Jane earmarked brother Paul as odds-on favourite to take out the 21 kilometre event but said sister Kate was "a good bet."
Competition aside the siblings are looking forward to conquering the feat together.
"It'll be great and I think we'll all finish unless someone gets injured," Jane said.
"It's going to be really hard, I've pulled up really sore and could barely walk after running seven kilometres but it'll be a good test for all of us."
The half marathon will start at Batman Avenue and meander through the streets of the Melbourne central business district, St Kilda and Albert Park before reaching an end on the hallowed turf of the MCG.
"We thought it would be a good thing to run into the MCG together," Jane said.
"The whole family is going to come down to Melbourne to watch us finish and they're all really excited."
For more information or to register for an event at the Melbourne Marathon Festival visit www.melbournemarathon.com.au