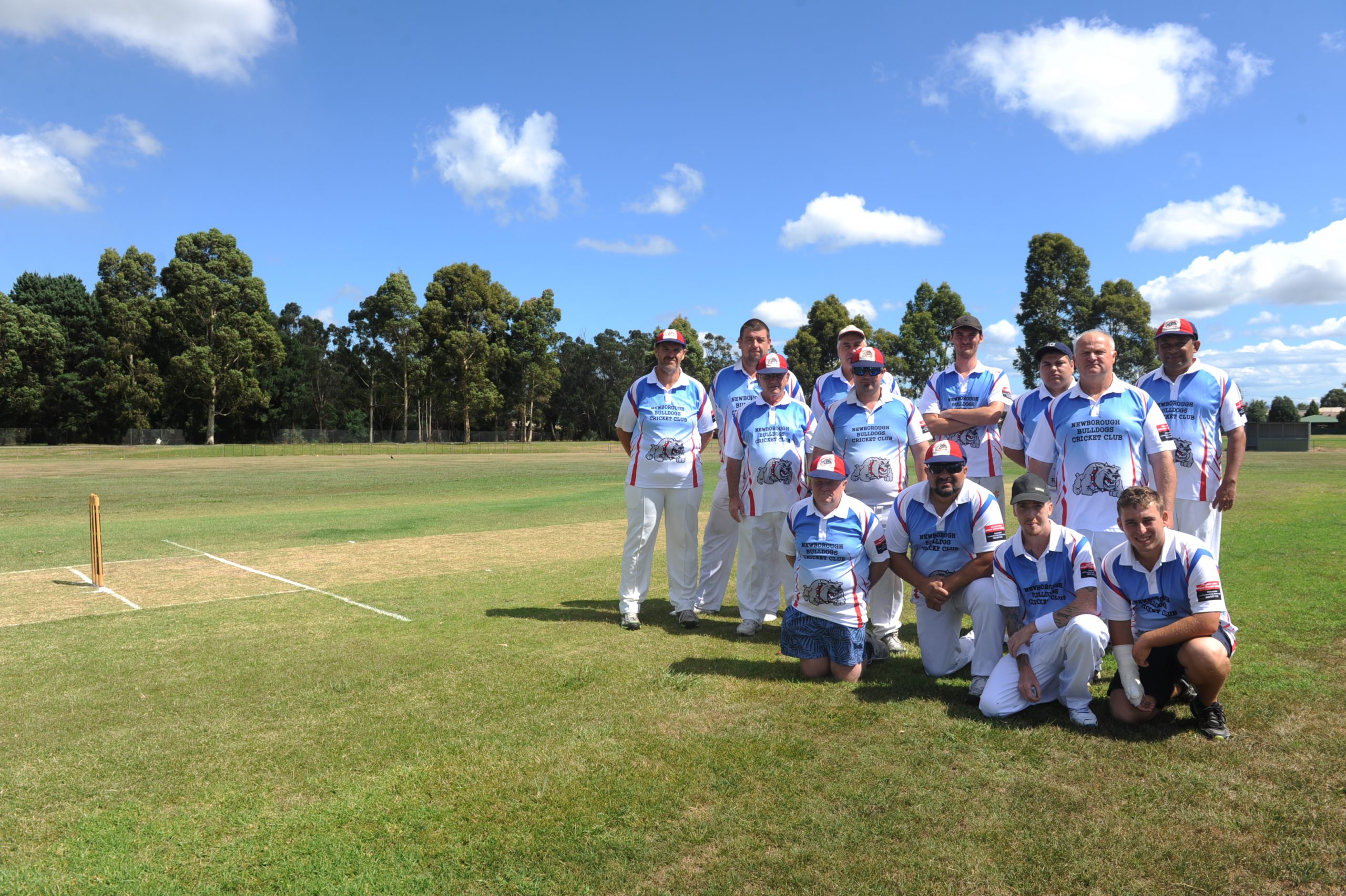 It has been six long years since the Newborough Cricket Club has tasted victory in the Central Gippsland Cricket Association's C grade competition but the Bulldogs haven't lost their bite.
The club's C grade side has endured beating after beating and hasn't notched a win since 2012 but a new kit has given players a fresh look and a much-needed morale boost.
Newborough treasurer Goldene Buntman said the simple gesture of new uniforms had rejuvenated the club.
"The [kits] we had were six years old and the players would just feel really out of place when we played other clubs," Buntman said.
"We put the design in for the new uniforms and picked them up and since then the guys have just been a lot happier and things are going a lot better."
Buntman described the player response to the new kits as "uplifting" and marvelled at the effect the token gesture had on the club more broadly.
"It sounds funny but just a shirt makes them feel like they belong," she said.
"We've got a few ex-Hazelwood workers, we have players who have disabilities and [we have] pensioners, and it seems to be lifting everyone's spirits."
After "a couple of tough years", Buntman said it was the "character" of players at the club that kept it trucking along.
"We're only a little club, but we welcome everyone and support everyone … it's all about bonding," she said.
In spite of suffering one of its most brutal losses ever recently, Buntman said the camaraderie at Newborough never wavered.
"A young guy scored over 300 runs against us a few weeks ago and everyone just took it on the chin," she said.
"It may have been six years since the C grade has won a game but it doesn't deter them … they just keep on giving and giving and giving.
"Even the opposition come out here, enjoy themselves regardless of the score and have a ball and leave feeling happy, and that's what it's about."