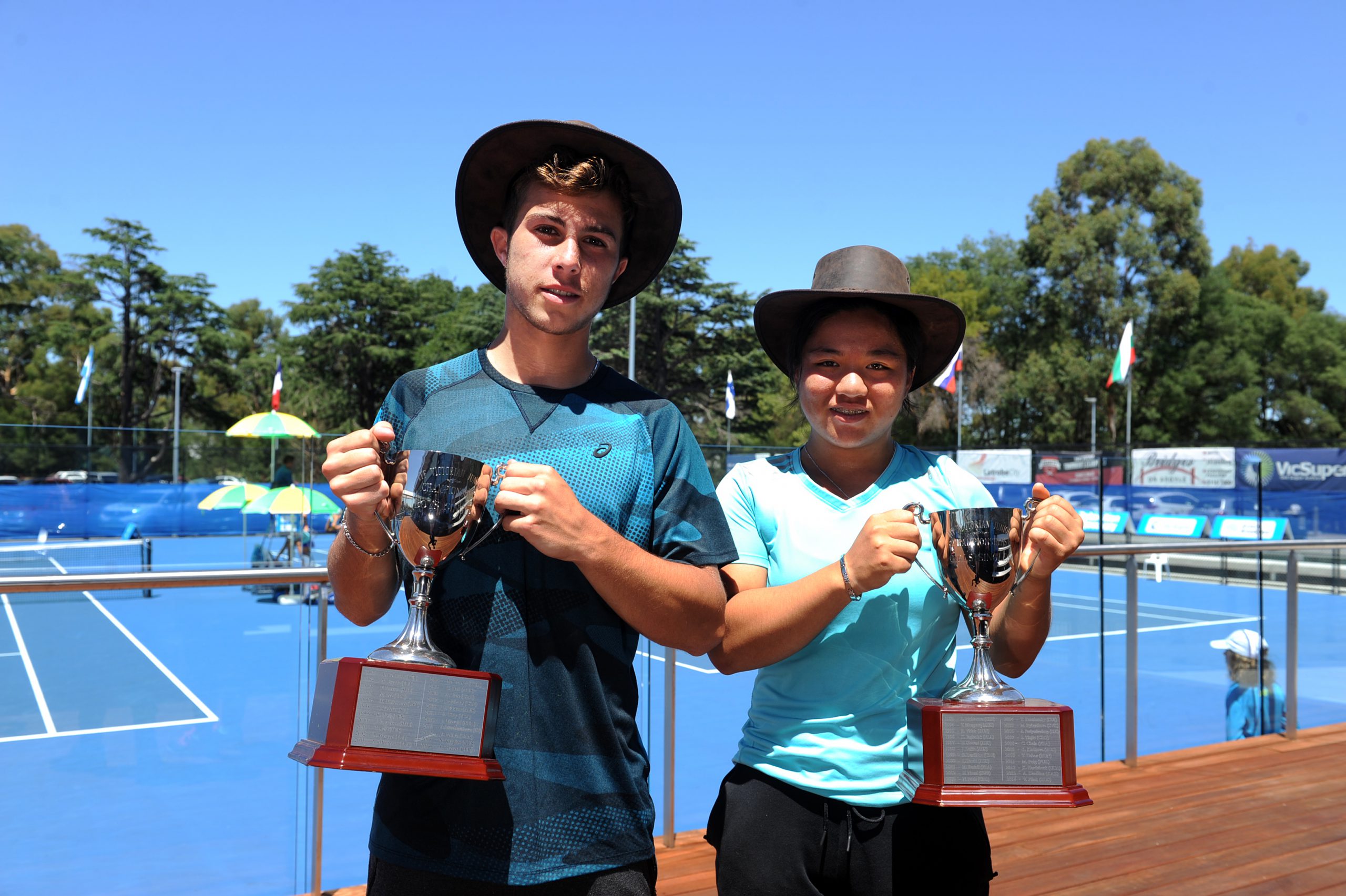 Kate Withers
TENNIS

Every year in January the brightest tennis talent from across the globe descends on the Latrobe Valley to take part in one of the most prestigious tournaments on the junior international calendar.

The 25th edition of the tournament was run in January and has now been shortlisted as a finalist in the most outstanding tournament award category at the 2018 Victorian Tennis Awards.
For Traralgon Tennis Association treasurer Pat Murdoch, who has been with the club for 36 years, the Traralgon International is the culmination of "mega hours" of work from members and volunteers.
"I don't think we could run this tournament every year without the volunteers, there's just so much that needs to be done," Murdoch said.
"Over the week, we'd have 80 people working hundreds of hours to help out … there's ladies in the kitchen, the kiosk, the ball kids … we serve around 150 players a day, so it's a big thing.
"We normally have around 128 qualifiers and it does always run smoothly."
The Traralgon Tennis Association also prides itself on transforming the Latrobe Valley into a home away from home for the hundreds of overseas players who visit every year.
"Some of them travel with just one coach and some of them haven't done a lot of travel and often there's a language barrier so we always want to make them feel really welcome," Murdoch said.
"We put on a welcome dinner for them. If they've got any issues with accommodation we follow up for them and we have a hospitality bus to take them where they need to go."
Thousands of spectators flock to the courts at Traralgon for the week-long tournament, which has become a jewel in the crown of the town according to Murdoch.
"It's also fantastic for the town. I remember years ago in January you could just about shoot a gun down the street but now there's people everywhere and there's a great vibe," she said.
"This year we're looking to have a food van in the car park, we have a guest speaker and we've already got ball kids that have signed up."
As a lead-in tournament to the Australian Open, the Traralgon International has attracted the best of the best for more than two decades, with past winners including Roger Federer, Nick Kyrgios, Alex Zverev and Marion Bartoli.
"Even in the last two or three years, winners here have gone on to win the Australian Open juniors, so we're very fortunate to see them play," Murdoch said.
"I don't think people always realise the calibre of play but it's fantastic tennis and they seem to really enjoy the regional town atmosphere."
The winners of the 2018 Victorian Tennis Awards will be announced at Tennis Victoria's Champions Dinner next month.