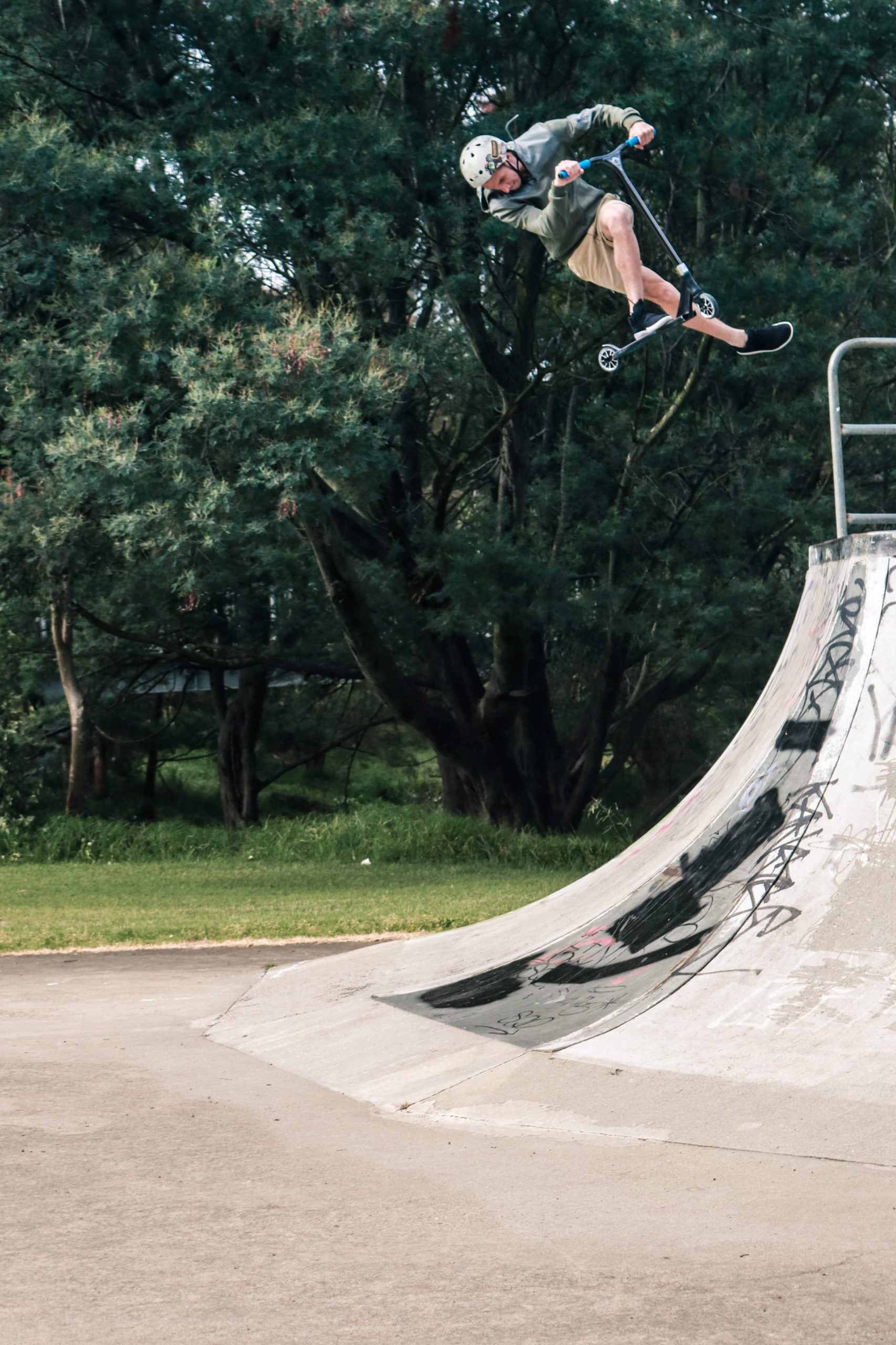 Anne Simmons
A key player in Australia's scootering community, Jay Doorty, would like to see more wheels on the skate ramps in his own neighbourhood.

The 20-year-old Latrobe Valley resident, who is also a head judge for the Australian Scootering Association, will be offering his knowledge locally in the hope more youngsters take up the sport.
"A lot of use has kind of died down going to the skate park. I want to see everyone using it again," Doorty said.
Doorty will be helping to run skate, scooter and BMX clinics over the next few months in a new community initiative called Latrobe Streetgames.
The young man will offer the lived experience of someone who never embraced mainstream sports but found another venture more suited.
"I started tennis and things like that when I was younger, karate, but … as soon as I hopped on scooter and started filming videos and meeting all the locals – everyone was so nice in the community," Doorty said.
"It's just a very welcoming sport I reckon, but it's pretty daunting seeing this concrete structure."
The Skate Park League summer series is designed to take away the intimidation of the steep slopes and hard edges.
The free training sessions will start with how to push a skateboard or scooter.
"That way they can actually use it, so they're making that transition from ground to ramp," Doorty said.
"After that comes basic tricks – different ones for scooters, skate and BMX. That kind of shows the basic muscle memory needed to get the other tricks out, the more advanced stuff.
"We teach that first then they can work out other tricks themselves unless they want to do more lessons."
The summer series includes five skate park league competitions, 12 clinics and weekly beginner-level open sessions across the Latrobe Valley with the opportunity to borrow gears such as helmets and skateboards.
For more information, visit the Latrobe Streetgames Facebook page.
The program has other opportunities for young people to grow skills in areas such as event management.
The first competition will be on Saturday, December 15, 11am-4pm at Morwell skate park.