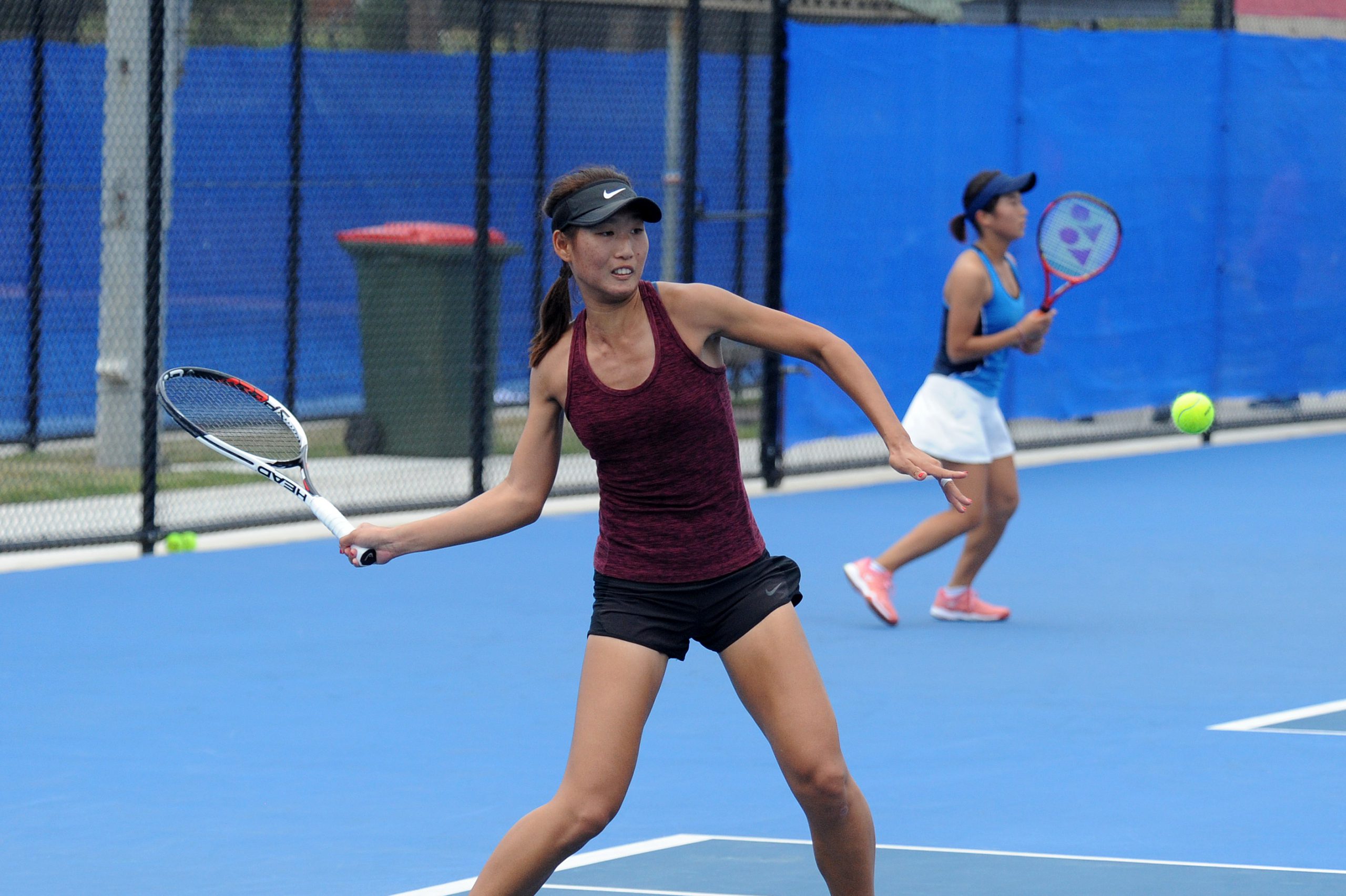 Kate Withers
The world's best and brightest young talent descended on the courts of the Traralgon Tennis Association yesterday to kick off qualifying rounds at the 26th annual Traralgon Junior International.

Eight spots are up for grabs in each of the boys' and girls' main draws which begin on Friday with finals to be played as twilight fixtures on Wednesday, January 16.

Nine Australian girls and nine boys – feature across the two days of qualifying hoping to secure two wins and a coveted spot to compete against the best under-18 players in the world.

Local hope Ben Grumley lost his first qualifying round in a three-set thriller against Brazillian Joao Ferreira last night, 6-4, 1-6, 4-6. Traralgon Tennis Association manager Susie Grumley said the start of play had brought bustle to the streets of Traralgon's central business district.

"Each year the players start arriving earlier and earlier. I know we've been a lot busier this year in the lead up than we ever have been," Grumley said.

"They're coming earlier so they can acclimatise to the heat because some of them struggle here when it gets really hot. It's wonderful – they've been walking around now for a good five days some of them so it's fantastic for the town."

A star-studded line up of players awaits spectators in the main draw, including Italian world number eight Lorenzo Musetti on the boys' side of the draw and world number four Danish hope Clara Tauson on the girls' side of the draw,

"We've got really highly-ranked players in both the girls and boys and we've got a highly ranked Australian – Rinky Hijikata – in the boys draw, so we can expect some great tennis," Grumley said.

"You see how dedicated they all are. They're here so early training two to three times a day in the heat and they're all wanting to win and do well before the Australian Open."

Qualifying for the Traralgon Junior International will finish today with the main draw action starting from 10am tomorrow. Admission is free.