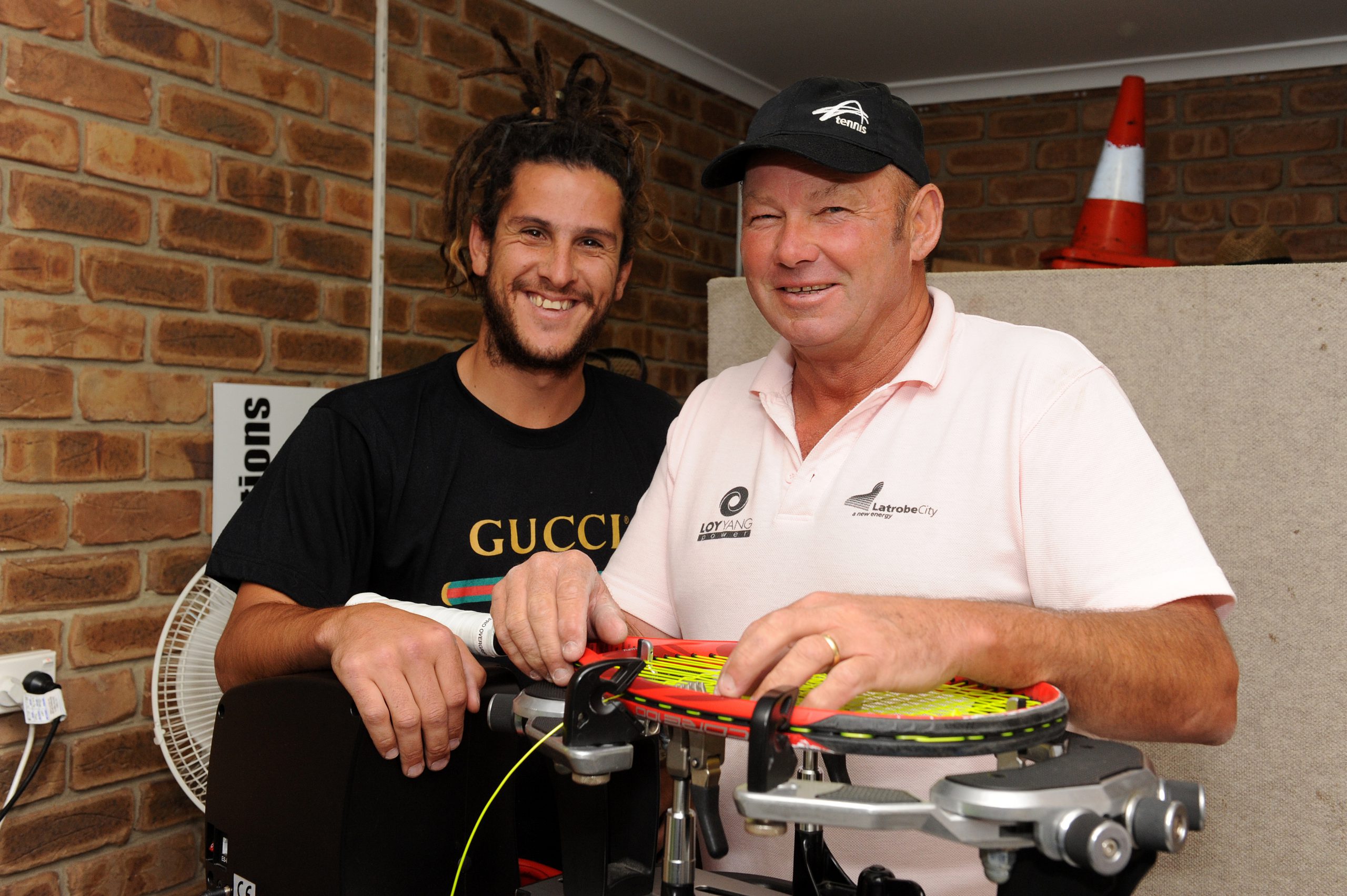 Kate Withers
Working frenetically behind the scenes as the world's best juniors take the court at the Traralgon International is a team of craftsmen the players simply couldn't do without.

Traralgon Tennis Association head coach Graham Charlton, assistant coach Tristan Salerno and Jean-Paul McNamara make up the band of racquet stringing masters who power the stars of tomorrow.
In the engine room to rival all engine rooms, the trio work from dawn until well after sunset each day helping craft the weapons of nearly 200 players at the Traralgon Junior International.
On day one of qualifying yesterday, the racquet stringing team was already hard at work and expected the beginning of main draw play tomorrow to increase the load tenfold.
"Last year we did nearly 600 racquets. Tristan has done up to 50 in a day, which is rare. Fifty in a day is nearly impossible and that's how good a job they do," Charlton said.
"We're not even full swing yet and the main draw hasn't even started but I reckon we're doing 30 a day each, so 100 per day on a solid day, so it's amazing."
With players coming from across the globe to the warm Australian climate, the racquet stringing process proves to be as equally intricate and integral as tactics or physical fitness.
"All the European players … if they're in a subcontinent where it's below zero degrees they come here with four or five racquets and we need to string them to suit the hotter climate here," Charlton said.
"If it's a hot day the strings are softer so they break quicker. If it's cooler then the strings are more stiff so they don't break quite as easily.
"Generally juniors have strings done a lot tighter than adults and when they're tighter they break quicker because there's more tension and the combination of tension and spin means you're breaking a lot of strings."
Each racquet is like a shoe and the tension must be fitted to suit individual needs.
The bulk of the racquets churning through the stringing room at Traralgon are done with traditional polyester with the more luxurious gut string a rarity.
"It's really personal and it comes back to technique," Charlton said.
"If you've got a massive, fast swing and you're a very aggressive player with less spin then you'll have them done a lot tighter because the ball flies a lot more.
"We're always under the pump in here but the guys do an amazing job."