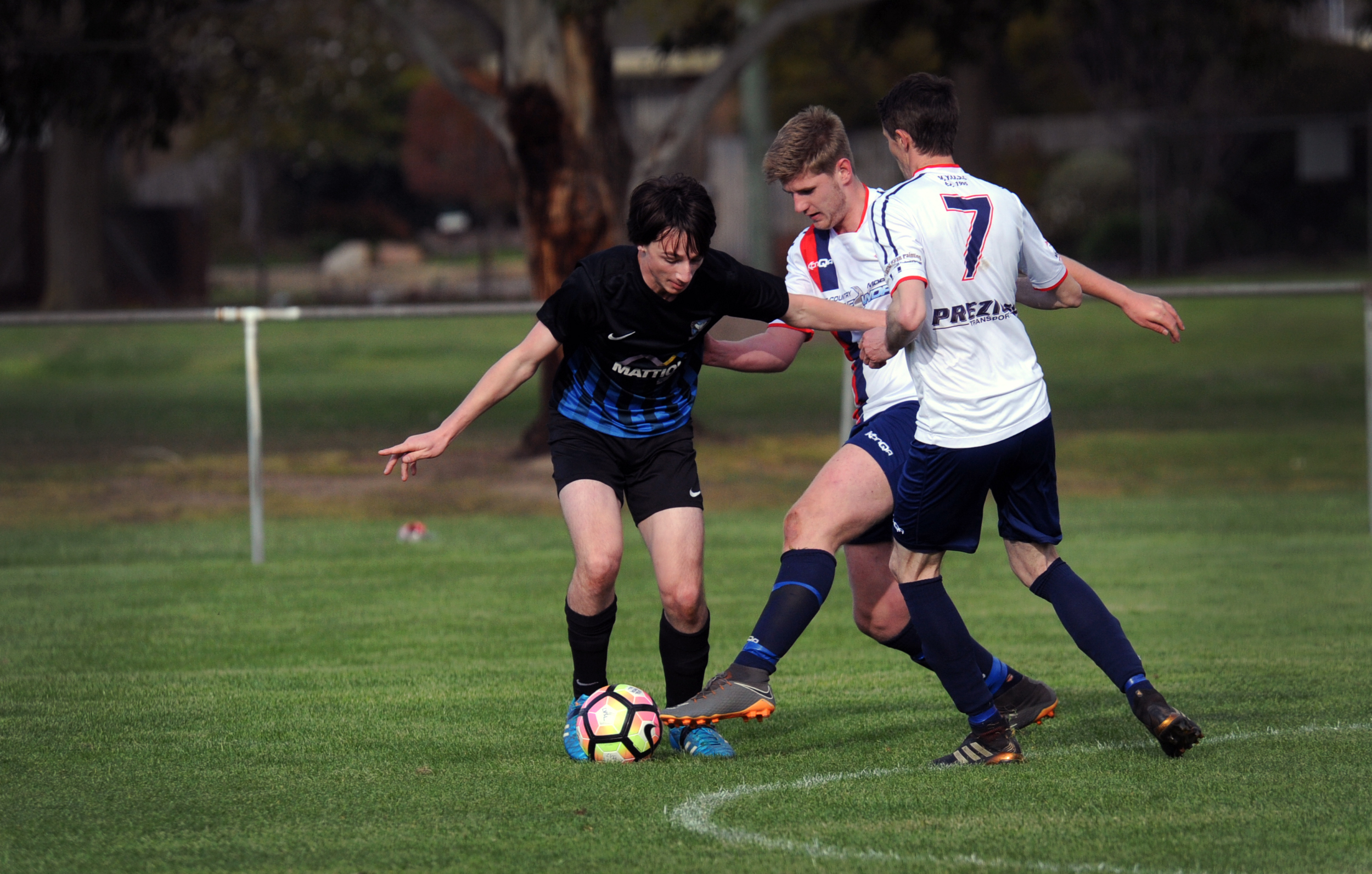 Laurie Williams
SOCCER

LVSL

The new-look Latrobe Valley Soccer League will kick off on Saturday night with Fortuna taking on league premiers Falcons for the Danny Malakey Trophy.

The new league comprises 10 teams in each competition and all four competitions have lost East Gippsland which will eliminate the bye.
In another change, Tyers have reformed and are entering a team in the second division along with Pegasus who replace Trafalgar and Newborough/Yallourn.

Fortuna v Falcons

Defending premiers Falcons, under co-coaches Adrian Salvatore and Conner Clarke, will cross Crinigan Road on Saturday night to play against rivals Fortuna.
In what should be a good test between two keen rivals, each team has been through their paces in preseason games with Fortuna playing out two FFA Cup matches, as well as games against Warragul in south league division one.
Under new coach Mark Tanti the Lions ripped apart Sale a fortnight ago and are raring to go for Saturday night's opener.
Falcons also entered the FFA Cup but were bundled out.
Other practice matches have fine-tuned the side and it is at its 2018 level.
Played: 39 times, Fortuna won 26, Falcons 11, drawn 2.
Last time: Falcons 5-2.
Newborough/Yallourn v Churchill

Runners-up Newborough/Yallourn will host last year's wooden spooners Churchill who have a new coach in Bryce Ruthven and former Traralgon City product Liam Johnson.
Churchill are celebrating a huge milestone in their history and intend to make this a boomer season.
The Rams enjoyed a strong preseason and are hopeful of getting off the bottom of the table where they spent most of last season.
In their practice matches they have shown they can be more competitive this season and will provide a fight against Newborough/Yallourn.
Clayton Bell will have a solid line-up with Newborough/Yallourn and will look to grab a title.
Played: 40, Churchill won 34, New/Yall 6, drawn 0.
Last time: Newborough/Yallourn 5-2.
Olympians v Sale

Olympians will play at home but both sides are an unknown quality at the moment with mixed success in preseason matches.
George Fkarias continues his role with Olympians who last season showed they were capable of beating the top sides and with some new blood will be a force.
Sale United have appointed Alan Harris as senior coach after a stint with the reserves over the last few seasons.
Sale finished eighth last season and will be keen to edge closer to the top this year.
Played: 75, Olympians won 53, Sale 13, drawn 9.
Last time: Sale 4-0.
Monash v Moe

After an exhausting preseason with FFA Cup matches and the Konqa Kaos Cup commitments, Monash will be all fired up to take down rivals Moe.
Andreas Nilo will again be in charge of Monash and expects his beloved Wolves to finish higher than third.
Moe will be under the watchful eye of the experienced Luke Bathgate who should ensure the Reds will be a competitive force again this season.
This match will be broadcast by Gippsland FM.
Over the season the station will broadcast up to eight matches plus some finals.
Played: 111, Moe won 66, Monash 27, drawn 18.
Last time: Moe 2-1.
Trafalgar v Traralgon City

Trafalgar have had to drop their second division team but will have plenty to field in the seniors and reserves and are up against Tommy Leckey's Traralgon City this weekend.
Traralgon City have poached Tommy Nuygen from Sale who is a gun striker and will fit in well with the Roosters' line-up.
Trafalgar are a team building and will need to step up in order to be competitive this season.
Played 9 : Traralgon City 7, Trafalgar 0, drawn 2.
Last time: Traralgon City 5-1.