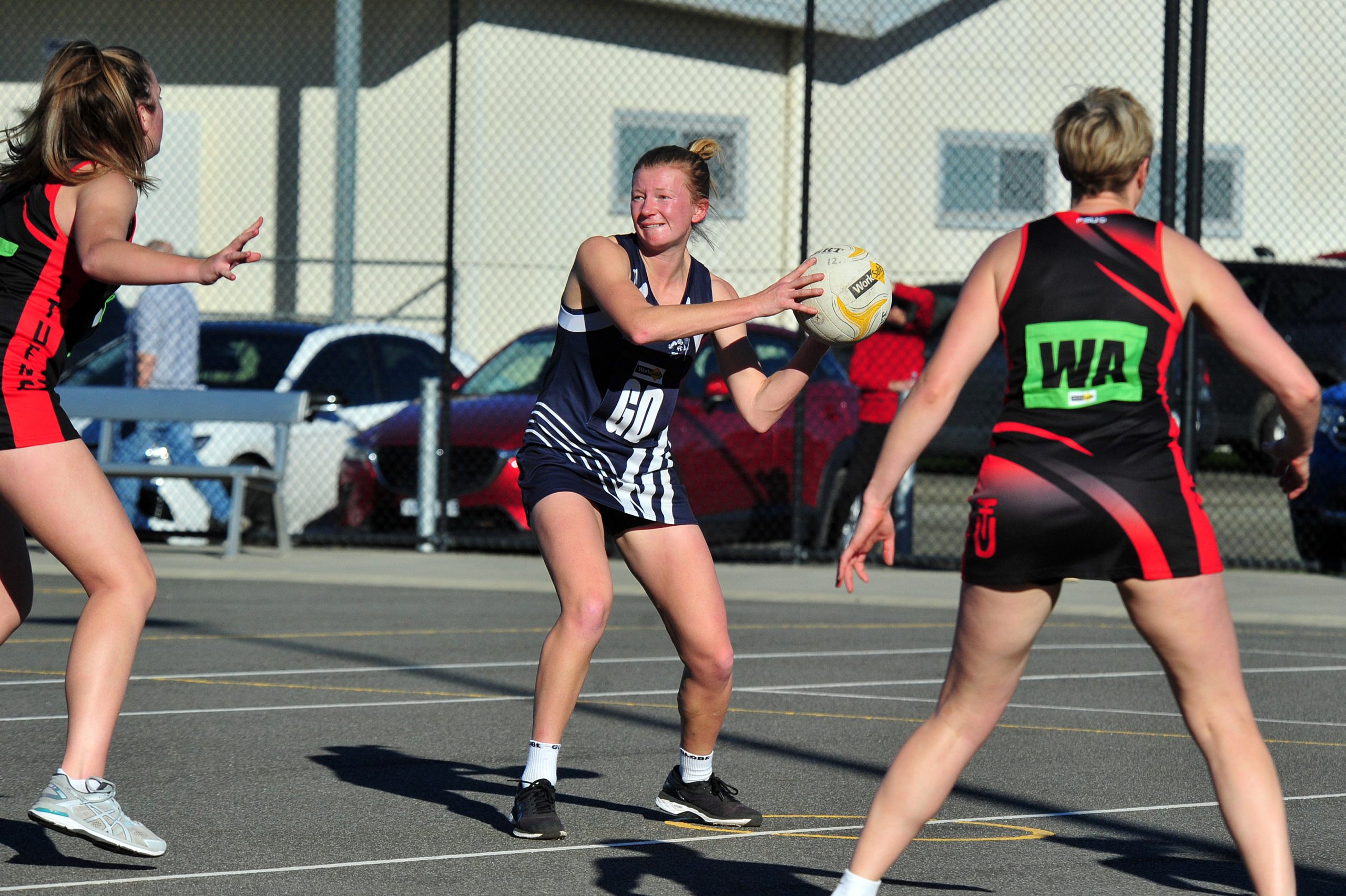 Bryce Eishold
Netball

North Gippsland
Ladder leaders Rosedale sit three games clear of second-placed Woodside and that's unlikely to change this weekend when the Blues hit the road to Churchill.

Rosedale have been playing some impressive netball in recent weeks and have had one of their best starts to the season in the past decade, coach Staci Scott said.
The Blues head into the game after thumping Traralgon-Tyers United by 33 goals in round 14.
"We as a team had a number of things that we wanted to work on and all girls were really focused and delivered well," Scott said.
"We capitalised on having a full team for the first time in a number of weeks and were able to work on developing our on-court versatility.
"TTU adjusted to our first quarter pressure and pushed us in the second and third [but] we maintained our intensity and pushed hard in the fourth to extend our pressure and keep the scoreboard ticking over."
With a full team back on deck after some recent injuries and absences, Churchill should be worried heading into Saturday's game.
The Cougars sit seventh with just six wins to their name in season 2019.
With the Blues sitting atop the ladder and well ahead of those below them, it's unlikely Rosedale will have to fight hard for a win this weekend.
Woodside v Cowwarr

There's some great stories in country netball and Saturday's 10-year celebration of the 2009 A grade premiership was one of them.
Incredibly, five of the women who took to the court back in 2009 took to the court a decade on to play Heyfield in a 30-goal win the way of the Wildcats.
Woodside A grade coach Carly Foat said her team played well across the court to celebrate the occasion in style.
"We started very strong and put on a 20-goal quarter, followed by another 20 goals in the second," Foat said after the game.
"Conditions were very different to round 13, which allowed a faster pace style of netball.
"Our best on court went to Kristy Lucas who shot and rebounded extremely well and it was a great team game."
The Wildcats have enjoyed promising success this season, and sit second on the North Gippsland A grade ladder, but three points behind first-placed Rosedale.
Woodside will host Cowwarr on Saturday who enjoyed a one-goal win against Churchill at the weekend.
The Saints sit just outside the five, but equal on points with Yarram and could etch themselves into a top spot if they claim the scalps of Woodside on Saturday.
Yarram v Gormandale

Yarram will have to improve on their performance if they are to maintain their position in the top five after a five-goal loss to Glengarry.
Demons coach Stacee Staley said it was a challenging game for her side, however, was hopeful for a win against Gormandale in round 15.
"We had a rough start on Saturday. We made a change in the second quarter with Chloe Finn going into defence and myself into goal attack," Staley said.
"This worked well but unfortunately we where playing catch up netball for the remainder of the game."
"But this week we will re-group and come out strong against Gormandale. They are a very competitive side but we had a solid win last time so we're hoping we can do the same again."
The game shouldn't be too challenging for the Demons given Gormandale sit at the bottom of the ladder and yet to register a win in 2019.
Heyfield v Sale City

Sale City continue to maintain a top five spot on the North Gippsland ladder after a blowout win of 52 goals against Gormandale at the weekend.
The Bulldogs sit third and head into round 14 to take on Heyfield who received a 30-goal belting at the hands of Woodside on Saturday.
The Roos have won just six games this season while the Bulldogs have enjoyed a more promising season and sit third on the A grade ladder.
Despite the Roos having a home ground advantage this weekend, the force of Sale City is likely to be too much for hamstrung Heyfield.
TTU v Glengarry

Traralgon-Tyers United can't catch a break.
The Bombers showed positive signs at the start of the season but in recent weeks have been exposed to some demoralising losses.
Most recently the Bombers lost to ladder leaders Rosedale by 44 goals.
TTU return home to host Glengarry in round 14 who are coming off a five-goal win against Glengarry.
The Magpies are in form and are likely to be too strong for the Bombers on Saturday.