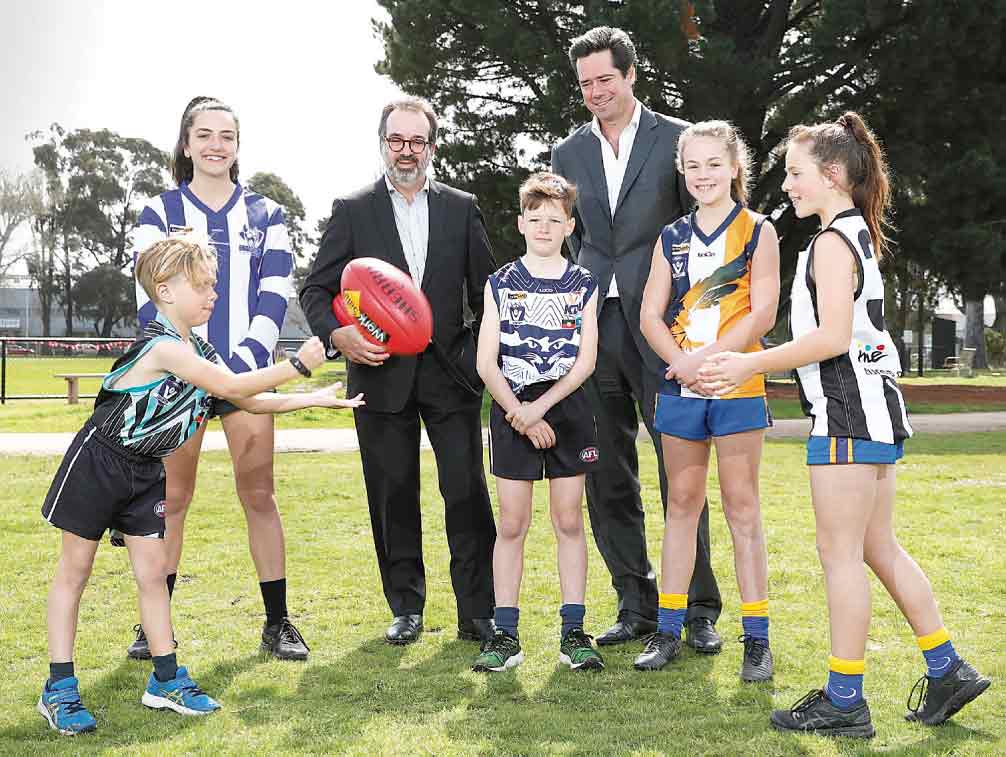 Kate Withers
Former AFL Gippsland commissioner John White has labelled the AFL's $18 million funding announcement "a fitting outcome" for grassroots football but stopped short of hailing it a complete solution to a broader problem.

White, who earlier this year launched a petition calling for an independent review into how AFL Victoria governs the game, said the $18 million funding announcement was a small step in the right direction.
"While this is a measure to arrest some of those problems, it is only part of the bigger picture," White told The Express.
"My first objective was to get the AFL to acknowledge and recognise that unless they do something, football is going to have a quick death in the country.
"Now the door is open and the AFL have their ears on, we're in a much stronger position as community football to be able to find ways to have their ongoing support."
White said the removal of affiliation fees in particular would provide "instant relief" for clubs across Gippsland but urged them to use the savings wisely.
"The affiliation fees are a significant cost to a lot of clubs and my cautionary note is this: when they get the release and relief from those fees, use that money to better your club," he said.
"I'd hate to see that money go towards additional player payments so that a club can reach a grand final."
According to AFL Victoria, the funding will save the Gippsland region more than $284,000 per year for the next three years.
White suggested clubs focus on bolstering their administration with the financial kickback and consider introducing paid roles to alleviate pressure on volunteers.
"Most clubs now realise that they are small businesses. I suggest it should be used to have people who are prepared to do the job of the volunteers on a modest income," he said.
"They would be held accountable and responsible for the club's finance and budgeting so that it takes a lot of pressure off the other volunteers."
He also urged clubs to consult community when it came to allocating funding.
"There are some terrific people in the marketplace offering great tutorials on managing sporting clubs and you've got to invest the money back into the club," he said.
"The best ideas are actually coming from the communities. Some people in football land have fantastic ideas and they're the ones we have to listen to.
"But a lot of the smaller clubs … will benefit immediately from this but we need to make sure we keep putting the pressure on the AFL to ensure ongoing support and investment."