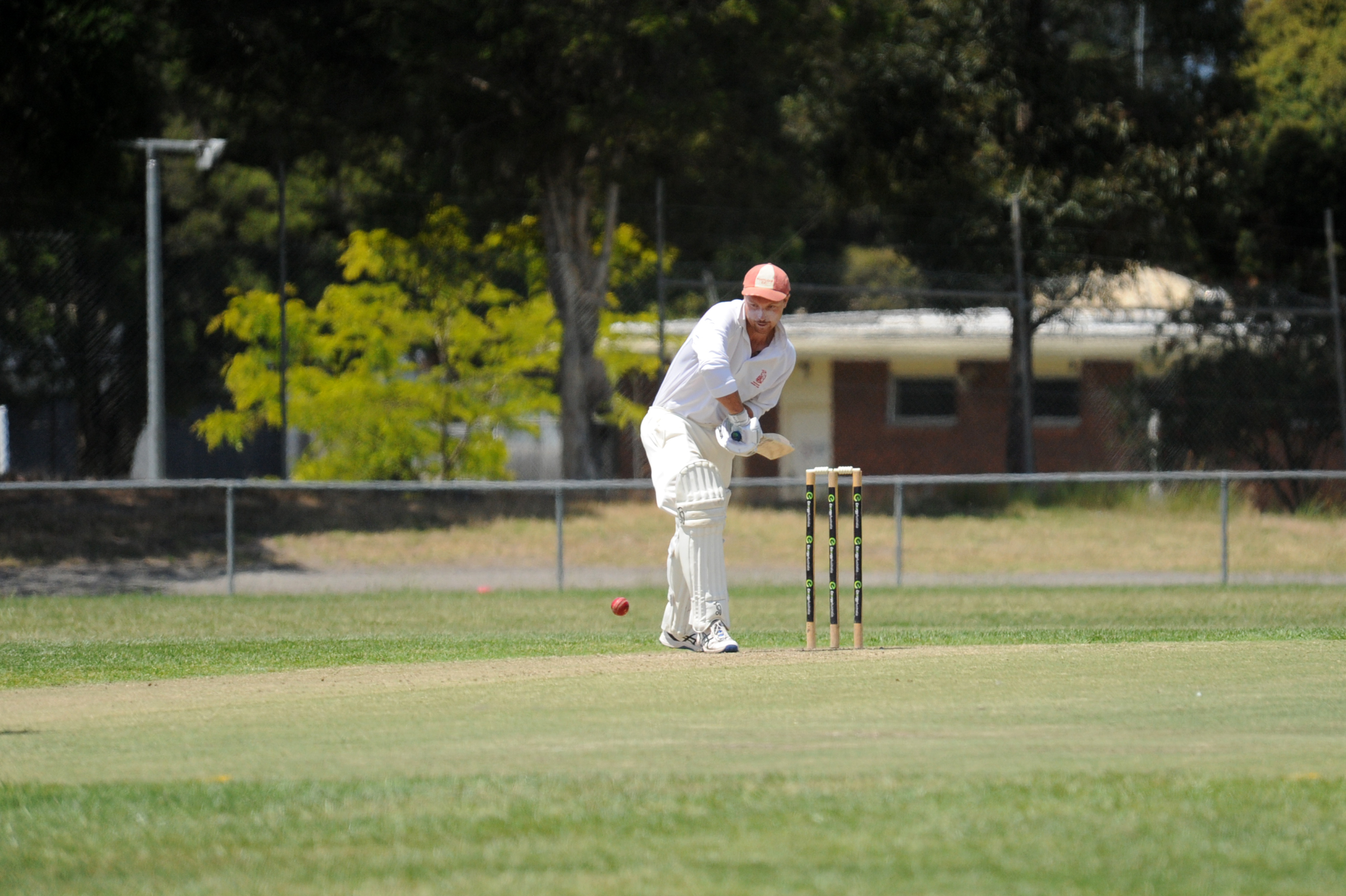 Gregor Mactaggart
LATROBE Valley rattled home like Chautauqua to narrowly miss a spot in the Division 2 final at Melbourne Country Week.

Back-to-back wins against Warrnambool and Shepparton left the LV just one point adrift of booking a spot in Friday's decider.
Captain Rhys Holdsworth said while the team was disappointed to miss out narrowly, they drew plenty of positives from a strong campaign.
"We were probably a bit stiff with the weather in the end," he said.
"On Tuesday we thought we could have chased down the (206) target against Leongatha, but we got washed out.
"But to finish with 2 Â1/2 wins (from four matches) was a good result, we had a lot of plans I thought we executed well.
"All in all it was a pretty good week and gives us something to build on."
Latrobe Valley's campaign gathered genuine momentum on Wednesday following the opening round loss to Bairnsdale on Monday and sharing the points with Leongatha on the Tuesday.
Playing Warrnambool at Bentleigh East, Latrobe Valley's decision to bowl after winning the toss proved decisive.
Pacemen Robert Webber and Jackson Noonan rocked the Warrnambool top-order, leaving the team from the south-west 3/3.
It was a position Warrnambool never seriously recovered from despite the best efforts of Mark Murphy (64) and James Elford (34).
The pair combined for a 79-run partnership which lifted Warrnambool from 4/30 to 4/109, but Murphy's departure triggered a collapse of 6/36.
Ryan Harvey brought his excellent club form to the representative arena, claiming 4/28 from four overs.
Webber finished with 3/10 from six miserly overs.
LV wasted no time overhauling the target, chasing down the runs in 20.4 overs for the loss of three wickets.
Irishman Ross Allen made his presence felt with an unbeaten 65 from 62 balls, headlined by five fours and a towering six.
John Keighran was also in sparkling touch, hammering four sixes in an explosive 41 not out from 22 balls.
Latrobe Valley followed up that success with a thrilling three-wicket victory against traditional powerhouse Shepparton at Croydon Park.
Chasing 219 to win, LV left it until the very last ball of the 50th over to score the winning runs through that man Webber, who duly delivered when required.
Earlier, Harvey continued his fine form, taking 4/40 including the prized wicket of star South African batsman Michael Eckard.
Eckard had threatened to take control of the contest away from Latrobe Valley, smashing three sixes in a sparkling 54 from 56 deliveries.
His dismissal proved the turning point as Shepparton slumped from 5/192 to be all out for 218.
Allen's left-arm spin conjured 3/30 from 10 overs, while Noonan, Dylan Freitag and Ross Whelpdale took a wicket apiece.
Of the LV's top seven, only Allen (6) failed to reach double figures.
Opener Dean Musther rounded out an impressive week with a quality 52.
Brendan Mason (22), Liam Maynard (23) and Holdsworth (29) all played valuable cameos.
The experience of Brad Knowles also proved vital, with the former first-class cricketer posting 40 (four fours, one six), helping to set the stage for Webber's heroics.
"Barney came through for us," Holdsworth said.
"He bowled well all week and hit the winning runs (against Shepparton) when we needed them.
"The good thing is we had a number of players contribute right throughout the week which was great."