Staff writers
A NEW award instigated by Gippsland Cricket which recognises elite level Gippsland junior cricket mentors has been named in honour of current Gippsland Cricket Region 7 president, George Munro.
Munro has been a powerful advocate for junior cricket at community and elite levels for more than 40 years.
As a coach, team manager, selector, and competition organiser, he began coaching in the Latrobe Valley in 1980/81 when he returned to Gippsland after six years in Melbourne.
Both the Latrobe Valley and District Cricket League and Traralgon District Cricket Association have benefited from his expertise at senior and junior levels for over 25 years.
As the newly-created Region Board was finding its feet around 2000/01, Munro's passion for junior cricket led him to the realisation that junior cricket needed to be more than just a dot point on a meeting agenda.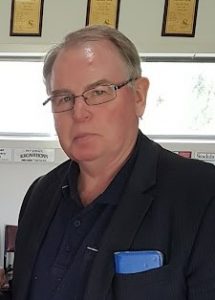 This led to him advocating for the creation of a region subcommittee – the Gippsland Junior Development Committee.
This committee began in 2003/04 and he was chairman from its inception through to 2014/15.
On joining the Victorian Country Cricket League board in 2011/12, his advocacy for junior cricket development has come to embrace all of country Victoria.
He has represented the VCCL at state-wide junior development forums and on committees and has over the years had the ear of many Cricket Victoria board members and senior administrators as he continues to advocate for the growth and resourcing of elite junior cricket in Gippsland and the rest of the state.
The initial 15 awardees were nominated from all current Gippsland associations (Traralgon District Cricket Association, Sale-Maffra CA, Bairnsdale CA, Leongatha District CA, Warragul District CA and Latrobe Valley District CL) and from Gippsland Cricket Region 7.
These people have had long-term, significant and varied input into junior programs, teams and players at Gippsland junior country week level, Gippsland zone representative teams (pre-2000) and Gippsland Youth Premier League teams since 2000.
Many players who went through these programs have gone on to have distinguished careers at Victorian Premier Cricket, state level, with a handful also enjoying international success.
The 15 inaugural awardees and the nominating body are:Graeme Anderson and Ken Bailey (nominated by Sale-Maffra); Bob Baldry, Leon Davies, Keith Henderson, Brendan O'Loughlin and Rod Pollock (Region 7); Charlie Pierrehumbert and Brian Sell (Warragul District); Max Semkin and Geoff Wyatt (Leongatha and District); Ian Rossborough and Kristen Webber (Latrobe Valley); David Little and Darryl Webber (Traralgon & District), and; Ray Alvin and Tim Cavanagh (Bairnsdale).
A number of these awards have been made posthumously.
The region is looking at the possibility of presenting personal awards at some point during the junior country week competition in January 2022.
Nominations, which need to include a relevant cricket resumé, can be made at any time or details of the process can be ascertained from region secretary Peter Henderson by emailing vccl.region7@gmail.com.