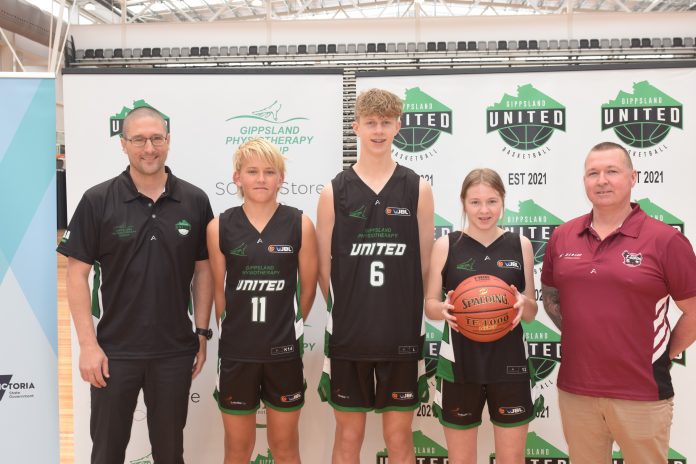 LIAM DURKIN
BASKETBALL
By LIAM DURKIN
THE start of a new era in Gippsland basketball was launched at the Gippsland Regional Indoor Sports Stadium, Traralgon last Monday, with Gippsland United officially unveiled as the regions club to participate in the Big V and Victorian Junior Basketball League.
Gippsland United will play in the Big V Division 2 Men's and Women's competition, as well as junior sides.
Years of lobbying and consultation culminated in the creation of Gippsland United, which is a joint project between the Traralgon Amateur Basketball Association and the Combined Gippsland Basketball Association (also known as Latrobe City Energy).
With a now truly all-encompassing team flying the Gippsland flag in the sport of basketball at an elite level, it is hoped Gippsland United will provide a pathway for players to make their way to the National Basketball League, or even to the United States and the NBA.
Basketball Victoria has fully supported the Gippsland Basketball Elite Pathway and Participation Project and review leading to the creation of Gippsland United led by Michelle Harris from GippSport in 2020.
Basketball Victoria general manager and Member and Community Services David Huxtable said the launch of Gippsland United would have a profound effect on the regional basketball pathway in Gippsland.
"What we want for Gippsland is an opportunity that every other area of regional Victoria has," he said.
"We came into this project seeking a consistent pathway for Gippsland's most talented basketball athletes.
"Gippsland has been an amazing area for basketball talent from current Australian Opals Jaz Shelley and Jade Melbourne to Melbourne United championship player Jack White and coach Dean Vickerman.
"Gippsland United will create incredible junior and senior opportunities for male and female athletes, coaches and officials to compete in the highest possible divisions of the junior and senior elite competitions.
"What we want is a sustainable pathway, both financially and operationally, within Gippsland and we believe Gippsland United will give that certainty to parents and participants going forward."
Gippsland United, who will wear the colours of green and black, will be based in Traralgon at GRISS – a facility Huxtable believed was on par with some of the premier basketball stadiums in Melbourne.
Players aligned to a home club such as the Traralgon T-Birds, Moe Meteors, Maffra Eagles or Sale Sonics in the Country Basketball League are currently trying out for a place on the Gippsland United roster.
The men's side will be coached by Korumburra's Scott McKenzie while well-known local basketball coach Gail Macfarlane will call the shots for the women's team.
Macfarlane said it was fantastic to once again see a local team represented on the big stage.
"Basketball in Gippsland is something that I've grown up with," she said.
"My mum use to work on the door for Gippsland Pacers (in the NBL1 days) games so I was always watching, so to get it back up and running is so exciting to be back where we belong.
"To be an inaugural member and player of Gippsland United is pretty special, they're (the players) hearts are all in Gippsland, that is where they want to play."
Then Latrobe City Mayor Sharon Gibson said the infrastructure was now in place to allow Gippsland basketballers aspiring to higher levels to be able to thrive.
"This is where it starts. I'm really excited about this because the kids actually have a pathway, they now actually have a united pathway for all of Latrobe City to achieve their goals," she said.
"I want to achieve Olympians out of this. In the past because we didn't have the pathway – there was talent that was lost, now it won't be lost."
Gibson saw Gippsland United as an opportunity to look even further than individual success, hinting that the new team could even lead to
Gippsland maybe even having its own side in the NBL one day.
For now however, Gippsland United will make up one of the 142 teams across 12 divisions in the Big V next season, along with Surf Coast, who are also coming into the competition.
"We're excited to see Big V return in 2022," Big V manager Jeff Downes said.
"It's been a challenging two years across Victorian basketball, but our associations, officials and teams are thrilled to get back and battle it out for the championship next year.
"On behalf of Big V and the Senior Representative Commission, I would like to welcome Gippsland United and Surf Coast to the league and we wish them the best of luck at the start of their senior basketball journeys."
Elite basketball is well and truly booming in Gippsland, with Gippsland United completing something of a trilogy to go with NBL club South East Melbourne Phoenix coming to Traralgon to play an in-season game on Australia Day next year, as well as WNBL team Melbourne Boomers venturing down to play a match for premiership points in January as well.
Across Latrobe, Baw Baw, Wellington and East Gippsland local council areas there are 14 Basketball Victoria affiliated associations, and 2019 figures indicated there was over 7000 registered weekly participants.
Overall basketball participation across Gippsland has steadily grown at approximately 3.5 per cent from 2014 to 2019.
Somewhat fittingly, and in keeping with the diverse weather Gippsland is renowned for, the launch coincided with a huge hail storm.
Those cheering on Gippsland United next season will be wanting to see hail storms of a different kind, with plenty of goals to hail in the new kids on the block, as they look to storm their way through the Big V.
Onwards and upwards: Gippsland United is set to provide a boost for the Traralgon Amateur Basketball Association. Pictured is TABA vice president Dale Harriman, president Brad Charles, committee member Sharon Royal, secretary and life member Mary Missen, life member Jan Pickering and committee members Lyndel Van Berkel and Ben Murphy. photograph liam durkin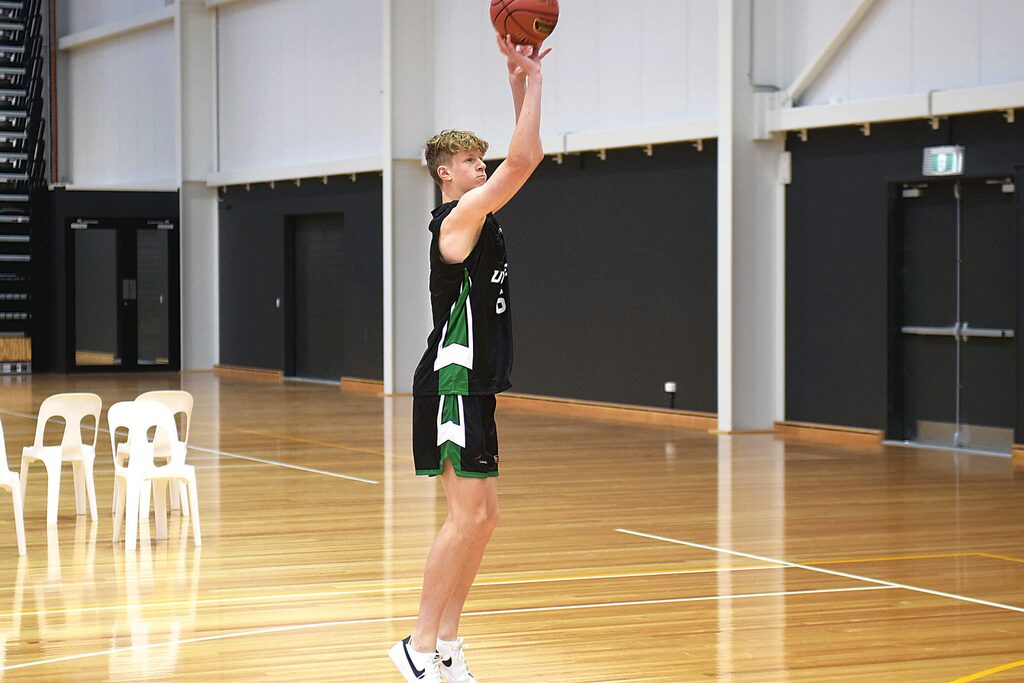 Tall timber: Ben Waller gets straight to work trying out new Gippsland United colours. photograph liam durkin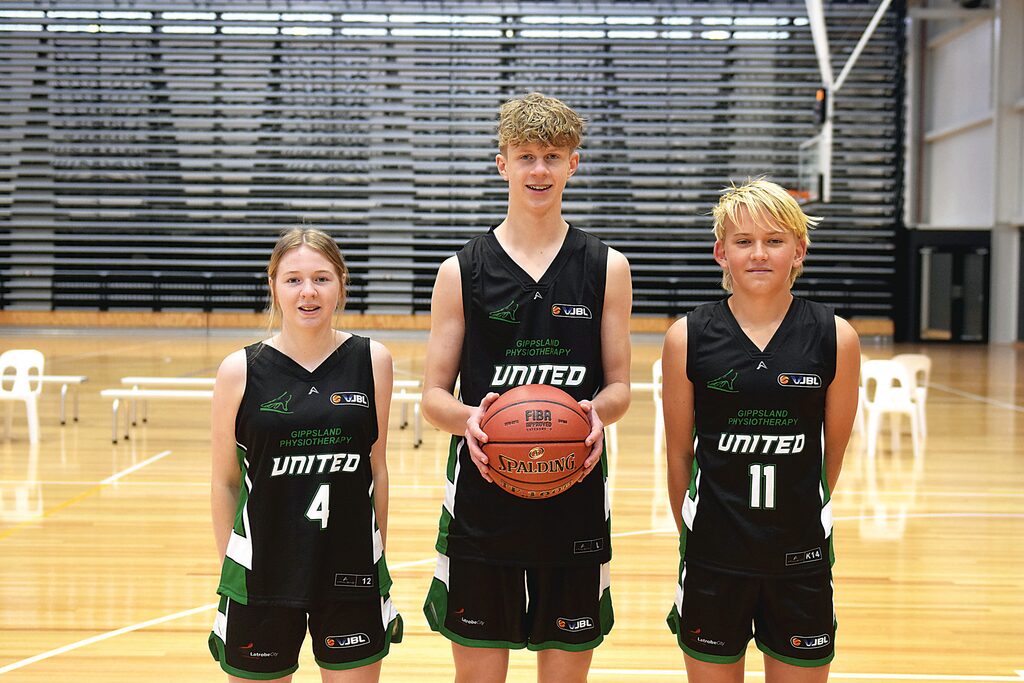 Great opportunity: Young basketball stars Lexie Charles, Ben Waller and Will Hamilton will have the chance to progress to higher levels playing for Gippsland United.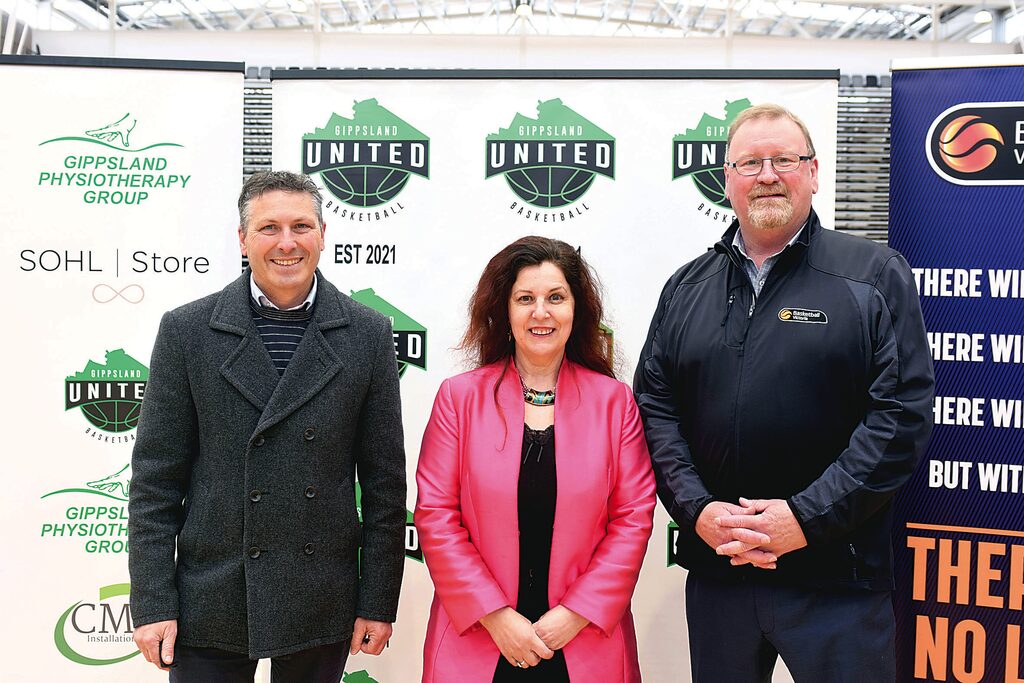 Culmination: Latrobe Valley Authority director of community wellbeing Andrew Waller, then Latrobe City Mayor Sharon Gibson and Basketball Victoria General Manager Member and Community Services David Huxtable are all smiles to see Gippsland United basketball come to fruition.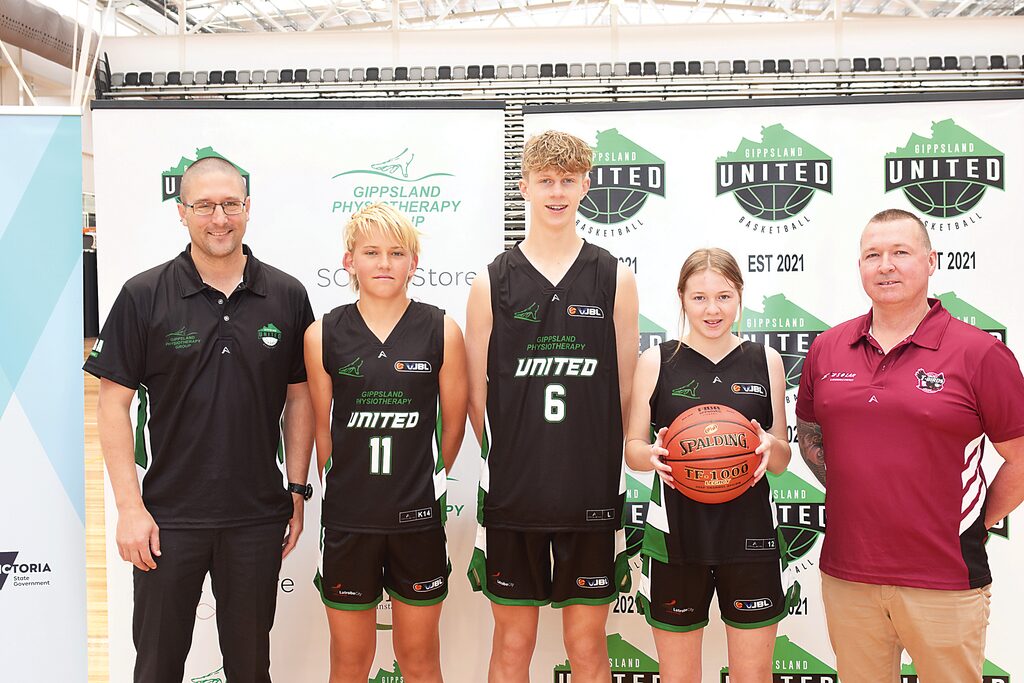 History makers: Combined Gippsland Basketball Association president Daniel Scholtes, inaugural Gippsland United players Will Hamilton, Ben Waller, Lexie Charles and Traralgon Amateur Basketball Association president Brad Charles will be at the forefront of the new team.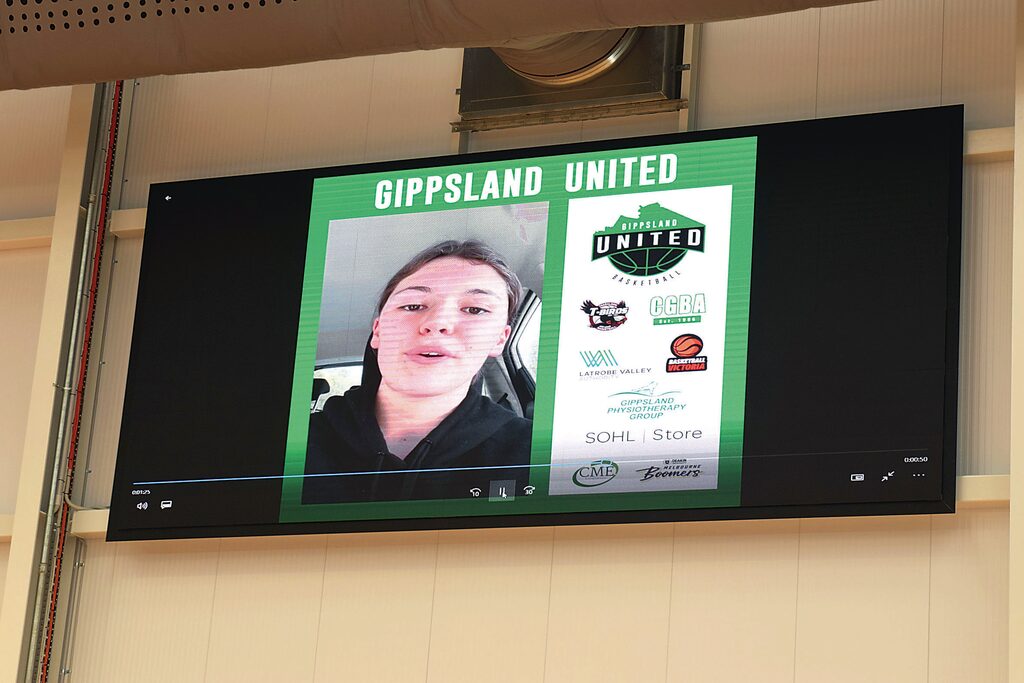 Special guest: Traralgon local and Australian Opals player Jade Melbourne sent a congratulatory video message to the launch of Gippsland United. photographs liam durkin