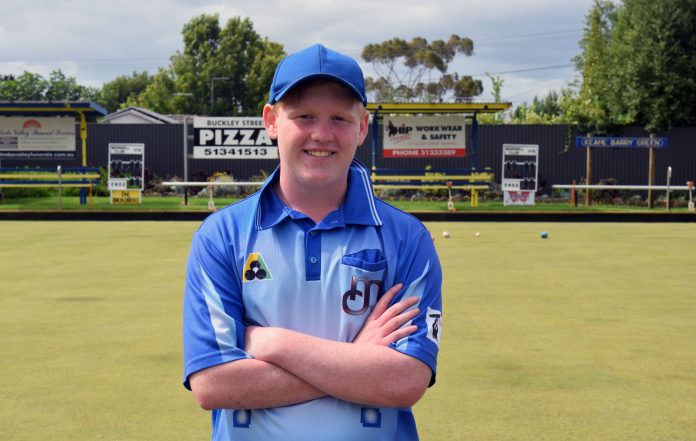 LIAM DURKIN
BOWLS
By LIAM DURKIN
WHOEVER said bowls was a sport for senior citizens didn't think to tell Zac Arnold.
The 13-year-old recently took to the green to play Division 1 for Morwell Club in the Strzelecki Bowls Region North Saturday Pennant competition.
Bowling on his home turf during Round 9, the youngster led the fourth rink alongside Alan Campbell, David Stevens and skip Robert 'Nobby' Noblett, and saw his team to victory over
Drouin with the final scoreboard reading 16-91 to 2-77.
Arnold received plaudits from his much more senior competitors, who were impressed with how quickly he adapted to the top flight.
While most kids are bowling cricket balls during summer, Arnold is instead partaking in bowling of a different kind.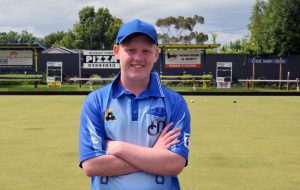 As Arnold said, he belongs to a fairly exclusive group.
"There aren't many, I think there is one in Traralgon but that is all I know around my age doing lawn bowls," he said.
Arnold was called up to the first picked team in the days leading up to his debut following some strong performances in the lower grades.
"They told me a few days before, they said 'you're playing in divvy one, we'll give you a shot up there'," he explained.
The rise in class brought out the best in Arnold, who felt he bowled as well as he ever has when pitted against Division 1 players.
In his rink, Morwell Club won 24-15.
"There was a little bit of extra pressure … the standard was a lot better, they drive and draw more," Arnold said.
Arnold was first shown lawn bowls by his father Wayne and has been hooked on the sport ever since.
"I got introduced by my dad and came down for a bit of Thursday night bowls, played it the first time, wasn't so good the first time but just kept on playing over and over again, it became fun so I stuck with it," he said.
"It's awesome, everyone says it is an old mans sport but it is a lot of fun."
With a Division 1 game now under his belt, one can only imagine how many Arnold will tally by the time he reaches an age when most people do actually start playing lawn bowls.