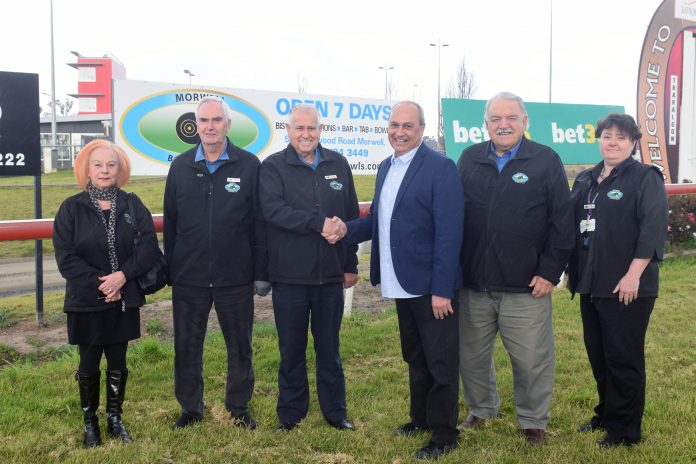 LIAM DURKIN
RACING
By LIAM DURKIN
STRONG community partnerships are continuing at Latrobe Valley Racing Club.
With the club's home at Glenview Park, Traralgon providing a base for various causes in recent months including outdoor expos, family entertainment nights, and most notably, as a COVID vaccination facility for Latrobe Regional Hospital, the club was thrilled to announce it had teamed-up with another prominent local group last week.
The Morwell Bowling Club is now on board as a major sponsor, which is set to provide a tremendous boost to the Latrobe Valley Racing Club.
As a volunteer organisation, Latrobe Valley Racing Club chairperson Frank Bezzina said it was great to have the support of a group with the community's best interests at heart.
"With a local community organisation as popular as Morwell Bowling Club, Latrobe Valley Racing Club is flabbergasted that we got to do a partnership with them … we are pretty happy," he said.
In a good show of local clubs helping each other, the racing club has arranged with Morwell Bowling Club to provide catering for members and corporates for the racing club's marquee meetings on Derby Day and Traralgon Cup Day.
Morwell Bowling Club chairman Jeff Sawyer hoped it was the start of a long relationship.
"We sponsor a lot of community clubs around the Valley and this is one we really look forward to sponsoring," he said.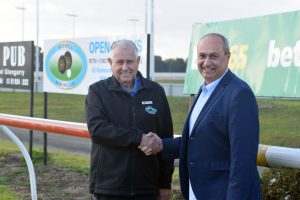 Glenview Park is set to be a hub of activity in the near future, with the Traralgon Flood Recovery Project leading to the construction of a new community hub and event space at the complex.
On the racing side of things, the club has hosted a number of jumps trials in recent weeks, with the condition of the track gaining high praise from jockeys and trainers.
"The racing club is onwards and upwards – a new era for us," Bezzina said.
"We have a newly invigorated committee, everyone is floating on air at the moment."
Work is already underway redeveloping the dining room, with the club hoping to be able to add to the number of meetings it hosts every year.