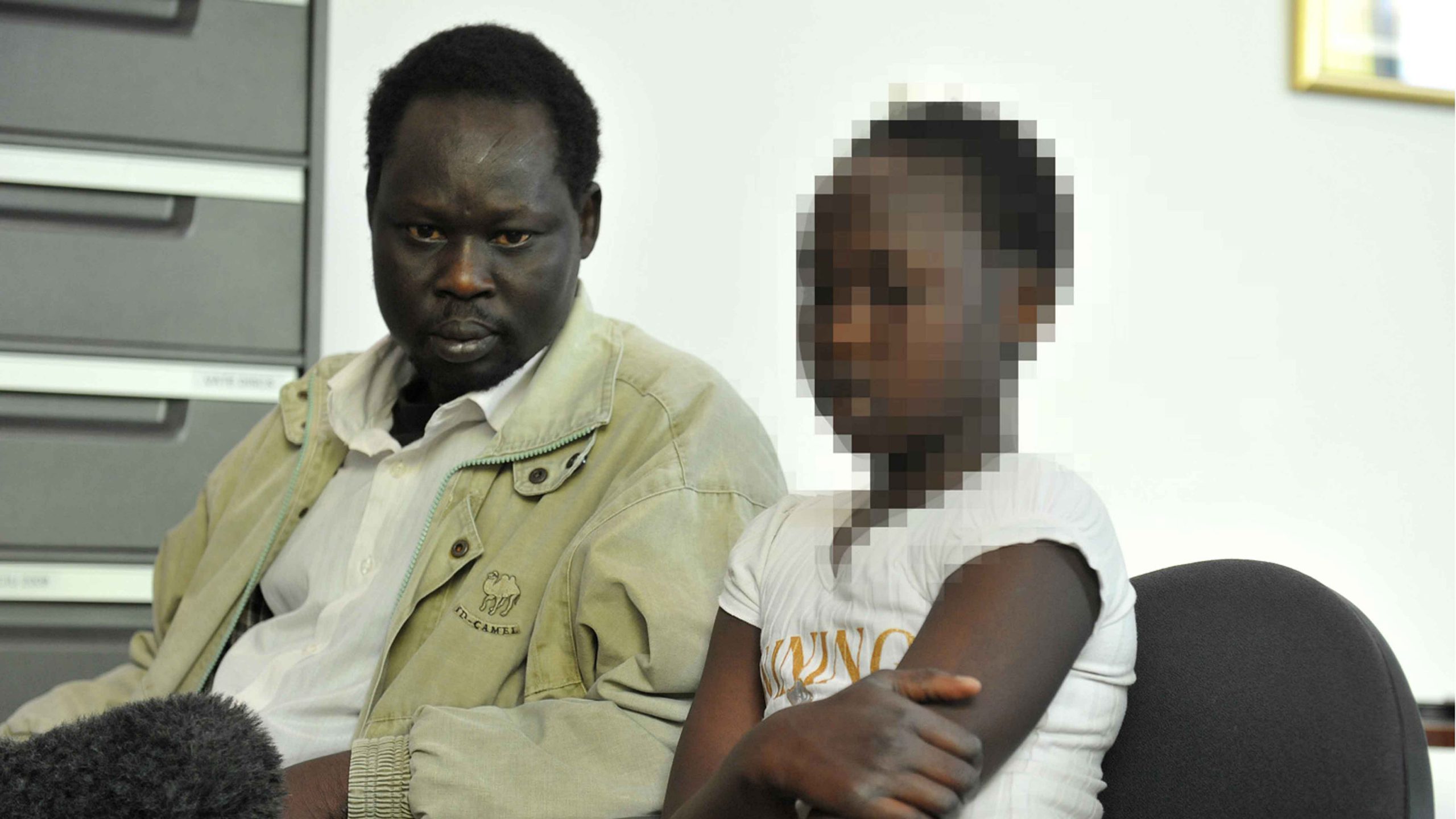 The family of a Traralgon girl shot in the buttocks on Tuesday have spoken out over the "cruel and callous" act.
Ten year-old Suanday, a resettled Sudanese refugee, was playing in her back yard with her brother when she was shot with an air rifle.
It is understood the victim was looking over her backyard fence during a ball game when she was unexpectedly hit in the left buttock with an air rifle pellet from behind.
Recollecting the experience in a media conference at Latrobe City police headquarters yesterday, Suanday was visibly shaken by the experience.
"I heard a bang and then it hit me … I realised I had been shot and ran inside," she said, sitting uncomfortably on a tilt.
Suanday said she had caught sight of a "tall person" with orange hair, who ran away, before running bleeding inside to tell her father, James Gerand.
"This is very sad, very bad… we came to Australia from Sudan for security with our kids to be safe," Mr Gerand said.
Suanday's mother, Aluet Madol, said she felt powerless in the whole situation, and only hoped police could find the perpetrator.
"It's not good; I know how to handle this, but (Suanday) doesn't… (she) is scared that something may happen again," Ms Madol said.
"I was very, very upset; I don't know why they fired the shot."
Detectives from the Latrobe Crime Investigation Unit are investigating the incident.
Police questioned a 29 year-old man and 30 year-old woman yesterday.
Investigators believe the shot was fired from the vicinity of Watkins Court, Traralgon.
"To deliberately target a child playing in her own backyard is a cruel and callous act," Detective Senior Constable Danny Shaddock said.
Anyone with information should phone Crime Stoppers on 1800 333 000 or www.crimestoppers.com.au