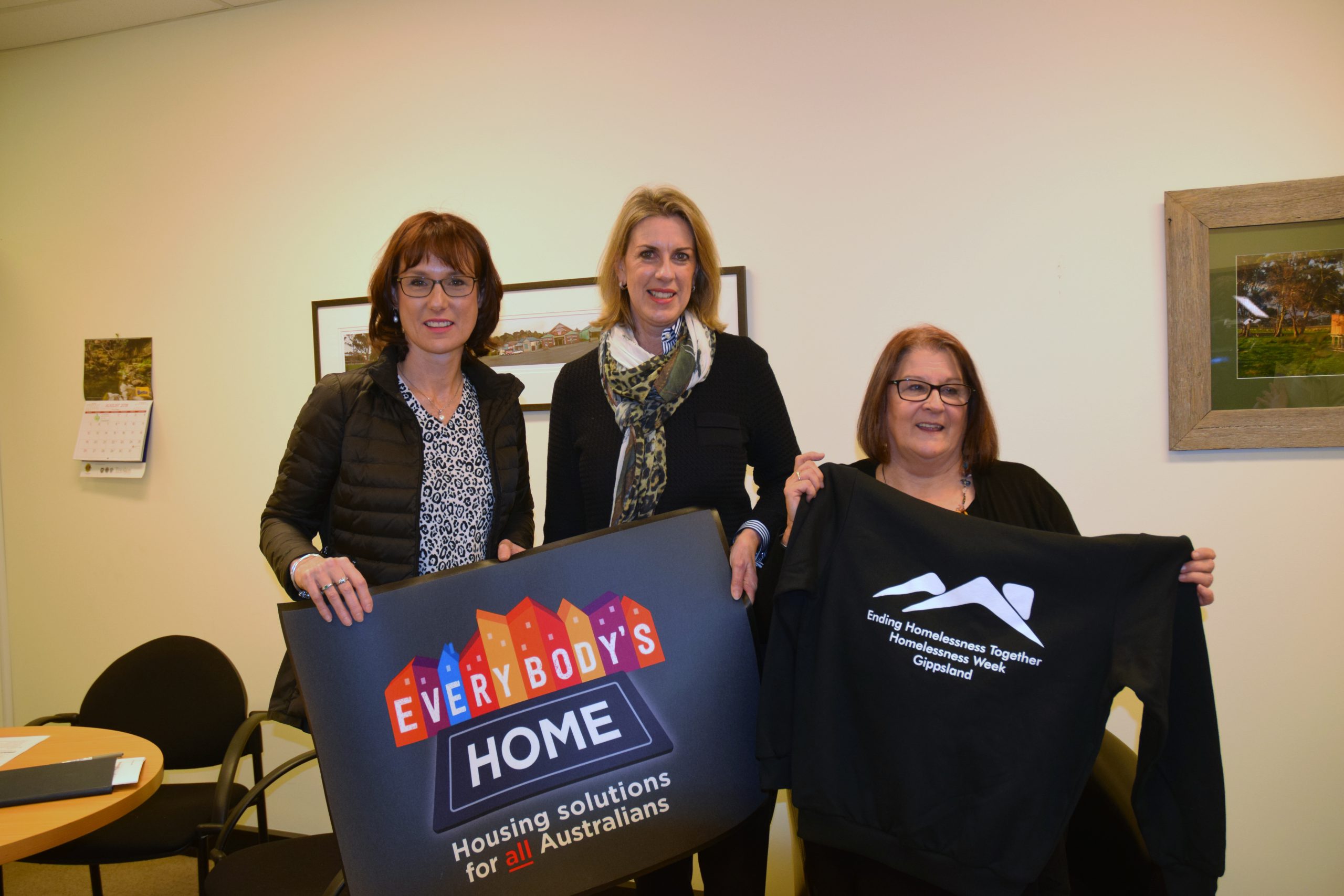 Heidi Kraak
Gippsland Homelessness Network has met with a number of local politicians ahead of Homelessness Week this week to discuss what can be done to assist community members who are, and are at risk of, homelessness.

Network coordinator Chris McNamara met with Member for Eastern Victoria Melina Bath and opposition housing spokeswoman Georgie Crozier on Thursday to discuss factors that were contributing to high levels of homelessness locally.
"I think it is going to become a crisis unless there is some action actually done," she said.
"In the last census in 2016 we had 692 people who were homeless with 522 who are at risk of homelessness.
"We don't really know exactly the extent of it, but it is moving."
Ms McNamara said it was important politicians were aware of what could be done to improve the plight of the homeless locally.
"We have taken the opportunity to go across the region and speak to politicians about the housing situation with homelessness services and people who have a lived experience of homelessness being a part of those meetings," she said.
"We want to work with politicians to make sure that they're familiar with the issues, that we are keeping them up to date with awareness."
Ms Crozier said she had heard from discussions with service providers there were an "alarming number" of young people leaving home care with "nowhere to go" as well as women over the age of 55 experiencing, and at risk of, homelessness.
"It is complex, but there are situations [women over 55] have found themselves in, they might have come from a family breakup, they may be experiencing family violence, their partners or husbands may have died, they may not have been in the workforce for a long period of time," she said.
"So they just don't have that financial backup. There are far too many women I am hearing about that are finding themselves in that situation."
Member for Eastern Victoria Melina Bath said combatting homelessness locally would take a "multi-pronged" approach.
"I think first of all, if you look on a macro level, the cost of living is huge. We have high unemployment, we have high electricity bills," she said.
"We have 7.7 per cent unemployment rate in Gippsland. It is a multi-pronged issue, in truth, because we have unemployment that is massive … and people are hurting and it is really important that we address this on a holistic program."