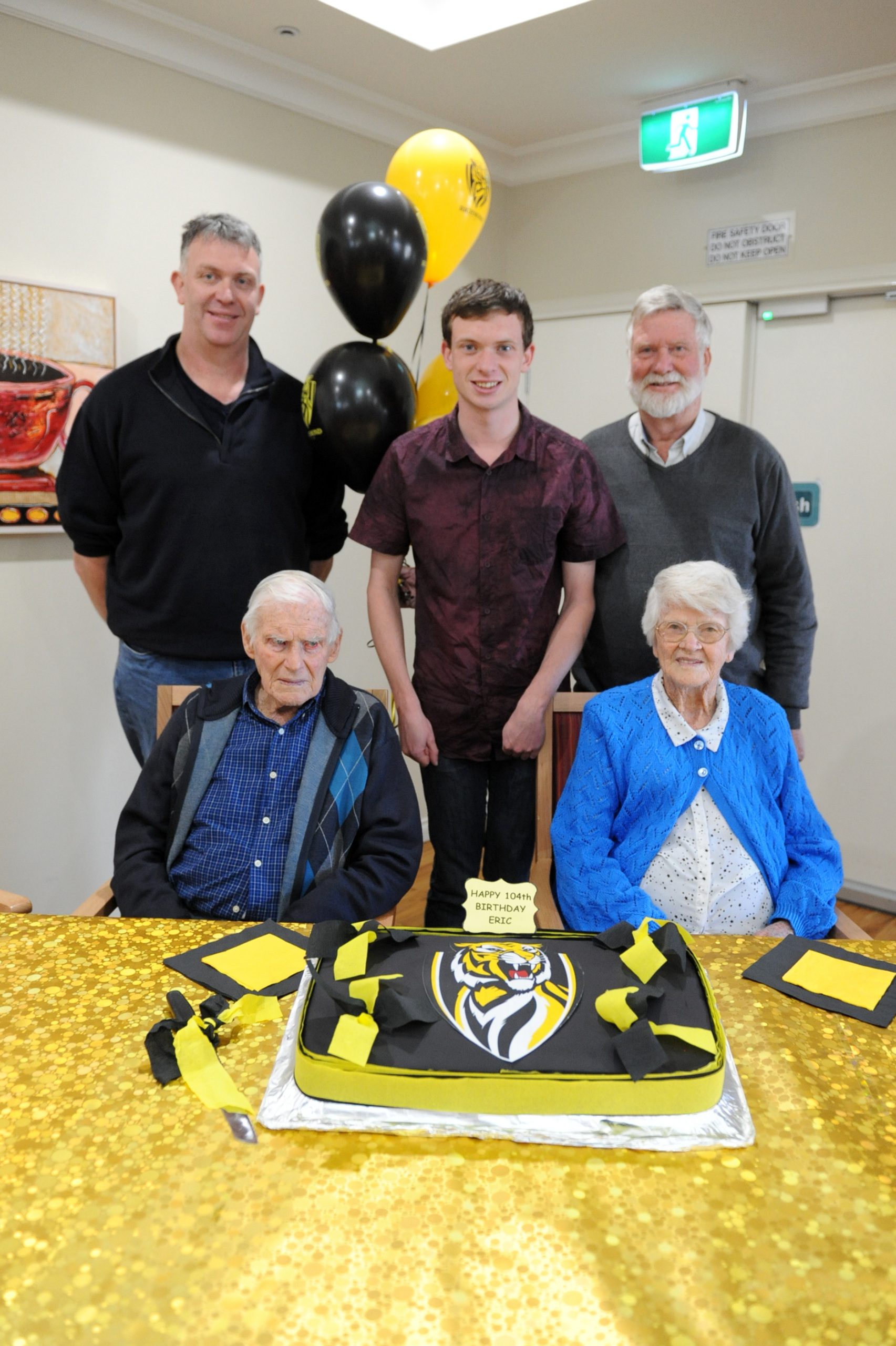 Cher Jimenez
At 104 years of age, Eric Rowley still remembers how hard he worked as a farmer on his 73 hectare property in Hazelwood South where he and wife Dorothy raised their three children.

"From a bush we [transformed] it to a decent dairy farm," Mr Rowley said.
He and Dorothy have just celebrated their 71st wedding anniversary at Heritage Manor in Morwell where the couple now live.
Mrs Rowley recalled getting up as early as 5am and going to bed at 10pm in spring as the two of them worked the farm.
"There's so much to do, that's what we got used to," she said.
Mrs Rowley grew up on a farm at Jeeralang Junction where she met her future husband.
"The first time I met her I was doing a few jobs for her father. She attracted me I suppose – I never had any female friends," Mr Rowley said.
Mrs Rowley loved dancing and it was Eric who took her to a regular dance ball in Yinnar when her older sister got married.
"I've got no way of getting out so this bloke here used to go to the dances with me but he never danced," she said.
Mrs Rowley eventually taught her husband to dance but he turned out to be "just an ordinary dancer".
They may have retired from those years of hard work but the Rowleys still share a great sense of humour after 71 years of marriage.
The couple made various contributions in the Churchill district and were involved in many local committees including the fire brigade and the tennis and rifle clubs.
They also fought for the renaming of Churchill and gave 20 years of service to the Wattle Club.

Mr Rowley was instrumental in setting up a football club in Churchill.

In 2005 the Rowleys were awarded Churchill's citizen of the year as a couple.