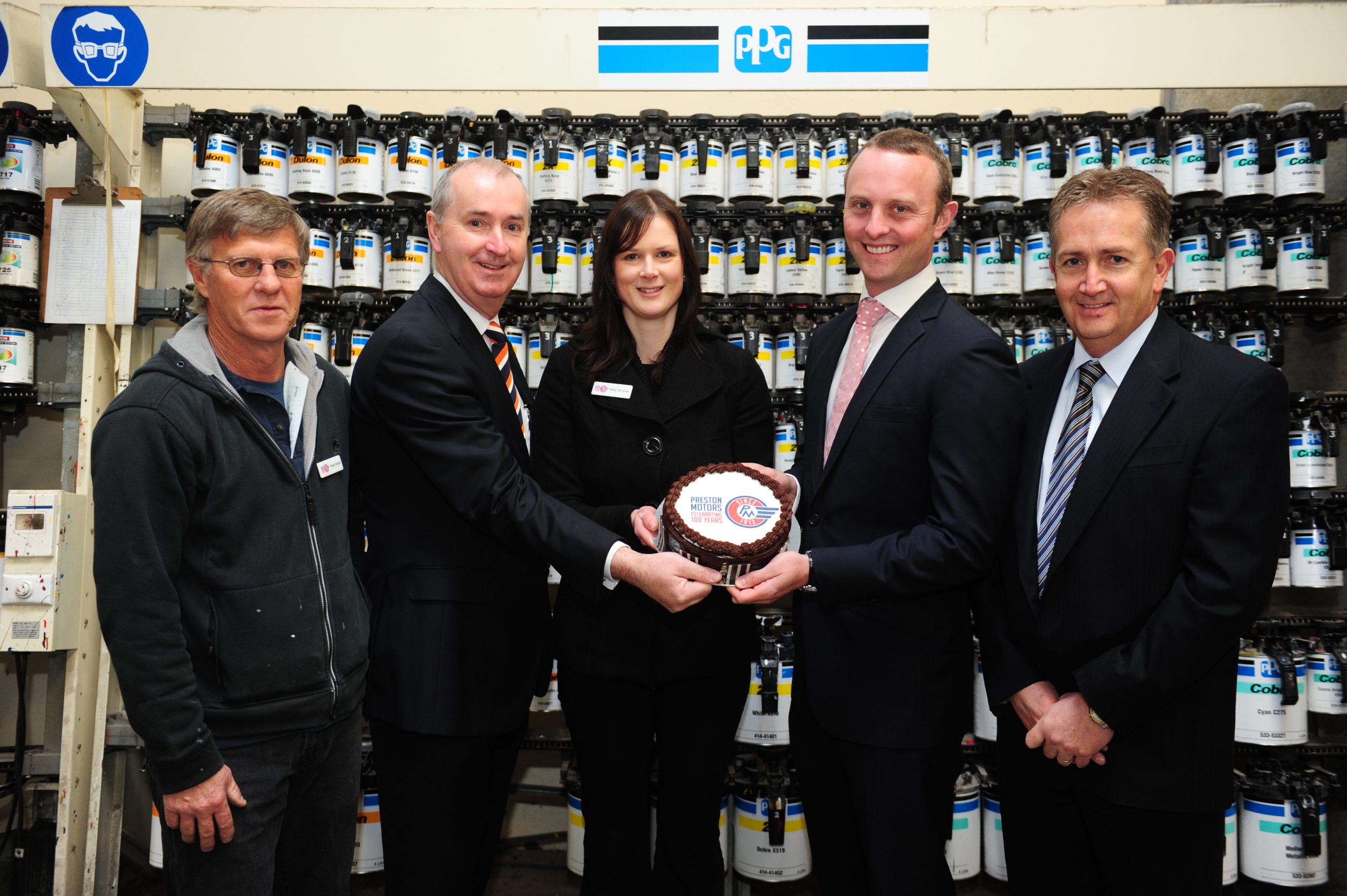 Preston Motors celebrated 100 years of providing car services to Traralgon last week.
From a humble garage to one of the top private dealing groups in Australia, Preston Motors has contributed significantly to the economy of Victoria, according to the company.
Preston Motor's chief executive John Bradley and chair James Bergmuller made a special visit to Preston Motors Parts Traralgon to personally thank all their staff and the contribution they had made to the motor group over the years.
Chairman and third generation owner Mr Bergmuller said the Preston Motors Traralgon store had been an important part of their success.
"We keep our commitment to our stores out of town like Traralgon, it's small but we are proud of our achievements here," Mr Bergmuller said.
Mr Bradley said this proud family business had survived through recession and depression.
When asked what had made Preston Motors so successful, Mr Bradley said it was "our staff and our commitment to family values".