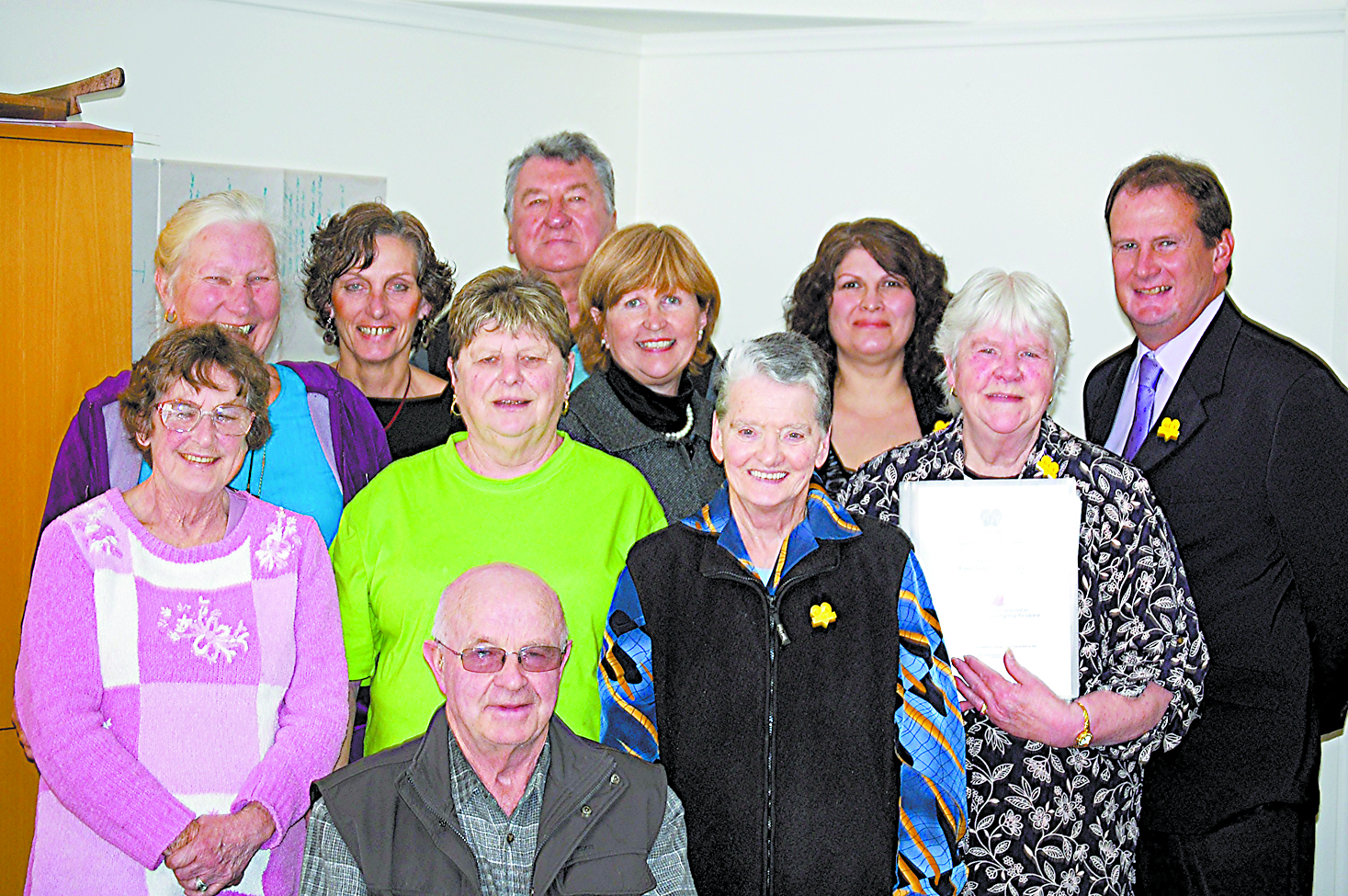 A TOOLBOX for Peer Support Groups has been established by the Gippsland Carers Association which aims to give a comprehensive guide to establishing support groups.
The development of the toolbox, which is a complete 'how to guide' for establishing and managing a carers support group, was funded by philanthropic community support foundation, the Jack Brockoff Foundation.
GCA hoped the toolbox would help with its current project, which aims to establish a Regional Carers Support Network in Gippsland.
GCA president Jean Tops said the toolbox would benefit carer and not-for-profit groups throughout the region and beyond.
At the launch of the toolbox, Jack Brockoff Foundation chief executive Tanya Costello was given the first copy and said the high quality support information would be utilised nationwide.
"Jack Brockhoff was a big supporter of grass roots community groups and he would have been very proud to be involved with Gippsland Carers," Ms Costello said.
GCA project manager Dale Harriman said the toolbox would strengthen people's understanding about developing carers' support.
"(The project) has given Gippsland Carers another way to help support carers, not only in Gippsland but across regional Australia," Mr Harriman said.
The toolbox is already being distributed to interested people, which Mr Harriman said would give group founders the knowledge needed to thrive.
Copies of the toolbox will be made available to carer support groups on request.