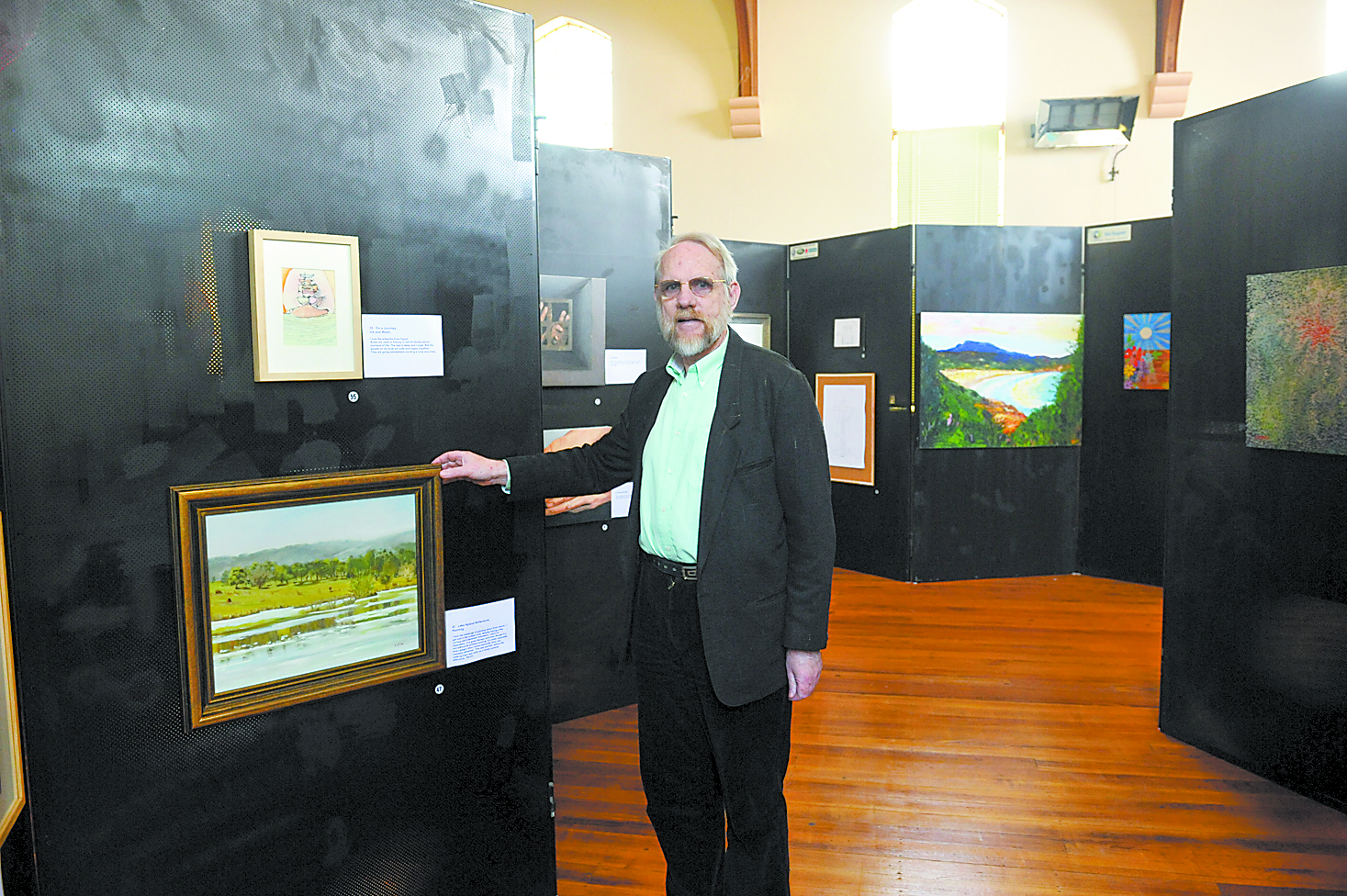 THE internal emotional and mental struggles people face have been captured through art and will be on display this weekend at St Luke's Uniting Church in Morwell.
In the lead up to Mental Health Week, St Luke's will be hosting its third annual 'Views from the edge' arts festival, featuring an exhibition and live performances.
"Some of the works show some of (the artists') struggles in coming to terms with mental health issues, and expressing their creativity through art," St Luke's Art Festival organising committee chair Philip Liebelt said.
Mental Health Week runs from Sunday to 13 October.
"We have a specifically themed arts festival because of the church and other groups' priority and concern for people with mental health issues; the purpose of the arts festival is to raise the profile of mental health," he said.
An initiative of St Luke's Uniting Church and Op Shop, Berry Street, Arts Billabong, Quantum Support Services and Insight, a program of Mind Australia, Mr Liebelt said this year's festival would offer a bigger range of music, from "heavy metal, to people just playing songs by themselves, on their guitar".
He said there was also the opportunity for community members to be part of a communal piece of art; this year, it was envisaged the community would produce ceramic leaves to be affixed to a tree, which would then become part of the grounds.
Last year, a community mosaic was produced out of the arts festival, which attracted a strong crowd.
"We've found a formula that works," Mr Liebelt said.
The festival has been growing over the years, and Mr Liebelt said with almost 60 pieces of artwork on display this year, including photographs, paintings and sculptures, he hoped more people would be attracted to attend the festival.
Each of the artworks includes a brief explanation of the artists' journey as well as the significance of the piece.
The winners of the art exhibition component of the festival will be announced at the St Luke's Uniting Church, 279 Princes Drive Morwell at 8pm on Friday.
The arts festival activities will be held on Saturday from 10am to 4pm and Sunday from noon to 4pm.
For more information on the exhibition, visit