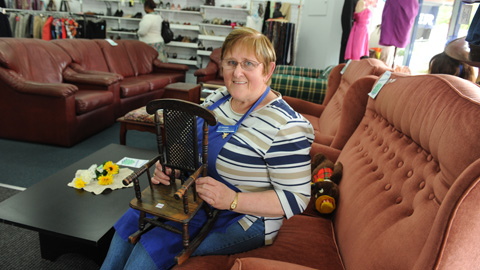 LATROBE Valley residents looking to donate unwanted furniture have been urged to heed the call of St Vincent de Paul Society in the face of declining donations.
According to Vinnies, donations generated through phone calls to the central donation hotline in September were down 14 per cent on the same time last year.
"While our donations are decreasing, we're also facing increased demand for furniture in welfare support," Vinnies Centres Victoria general manager Garry McBride said.
"The two things combined have created this situation where we need to make a plea to the local community to help if they can.
"We know that in tougher economic times people are inclined to keep furniture longer so we suspect that's part of the reason our donations are down."
Mr McBride said Vinnies was calling on Valley residents to support them by donating any furniture that was in good condition.
"We ask people to use the question 'would I give this to a friend or relative to use?' as a guide to whether their furniture is of an appropriate quality to donate," Mr McBride said.
Donated goods are either used in local St Vincent de Paul Society welfare work or sold by Vinnies Centres with profits used to fund the society's work with people in need; large items can be collected.
Anyone with good quality furniture to donate should phone 1800 621 349.