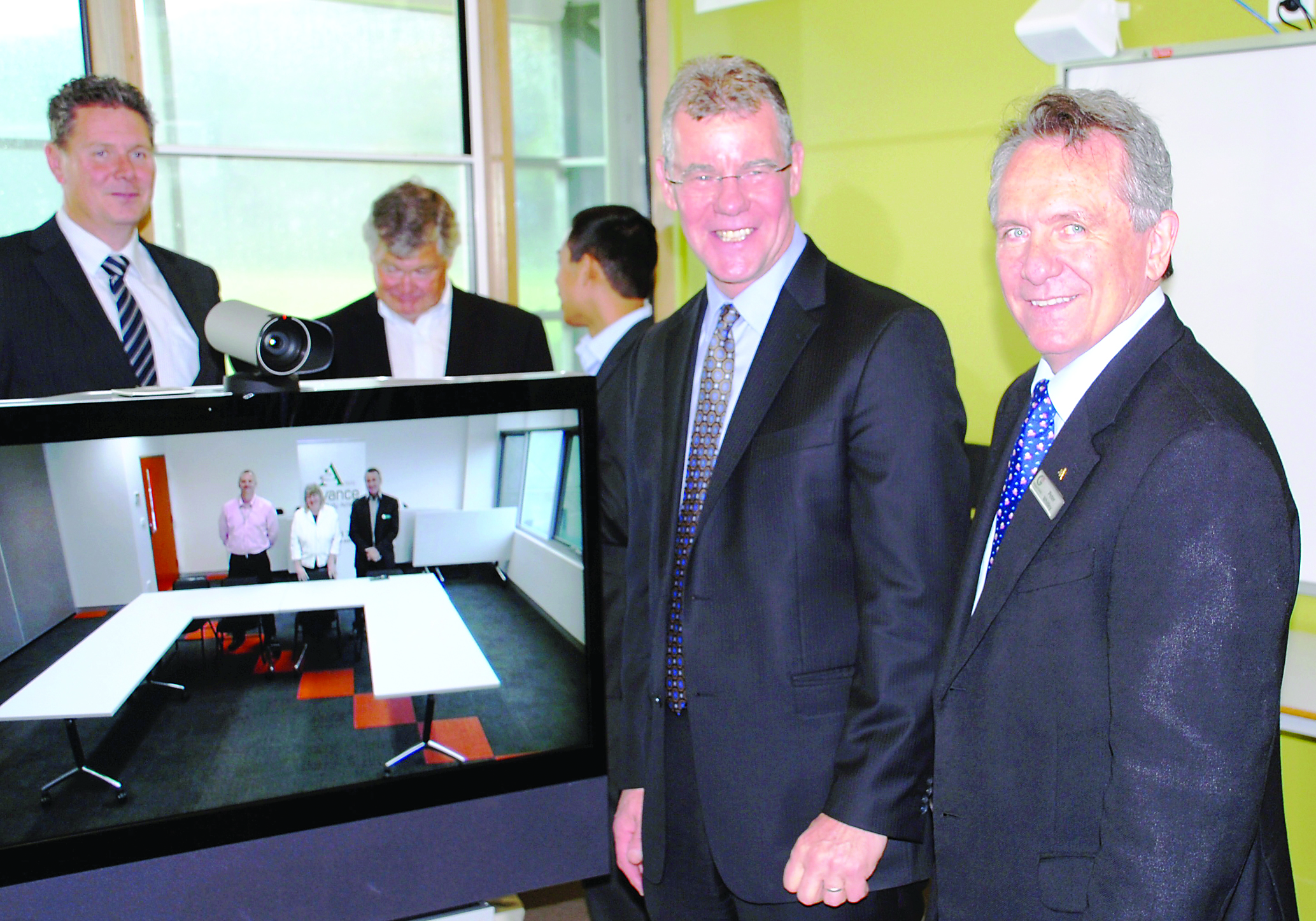 TWENTY new Technology Enabled Learning Centres across Gippsland have been announced by Higher Education and Skills Minister Peter Hall.
A part of the State Government's Skilling the Valley initiative, the minister described the new TELCs as a "dream come true."
Central Gippsland Institute of TAFE's Leongatha campus, host of the initiatives launch on Thursday, was named among the first locations to host one of the eight initial TELC's to be operational in January 2013.
GippsTAFE information communication technology manager Phillip Harris, who managed the installation and implementation of TELC equipment at the Leongatha site, said he was excited by the opportunities the technology provided regional students.
"The TELCs will effectively level the playing field for Gippsland students," Mr Harris said.
"Interactive tools such as video conferencing are utilised to engage learners in their home or workplace with their own digital devices or through the superior technology at one of the centres, enabling far greater access to a wide range of courses to Gippsland students."
As one of the first TELC providers, GippsTAFE chief executive Dr Peter Whitley said he was proud the institute was able to lead the way in digital learning and assist in removing the barriers to education and training faced by some regional students as a result of their geographical location.
"The launch of the TELC at Leongatha was an exciting venture for the institute," Dr Whitley said.
"This initiative will continue to align education providers across the region and form a comprehensive delivery model for tertiary education that benefits all in the Gippsland area.
"The new technologies will enable synchronous interaction between students from across Eastern Victoria, with the potential to extend to the national boundaries."
Mr Hall referred to his own education experience in a regional area and reaffirmed his commitment to breaking down barriers to education for regional students.
The Diploma of Community Health, jointly delivered by GippsTAFE, Advance TAFE and Monash University, will be the first program delivered via this technology.
The eight initial TELC sites will include GippsTAFE's Leongatha and Morwell campuses, Pakenham Secondary College, Chisholm TAFE's Dandenong and Wonthaggi campuses and Advanced TAFE's Sale, Lakes Entrance and Bairnsdale campuses.