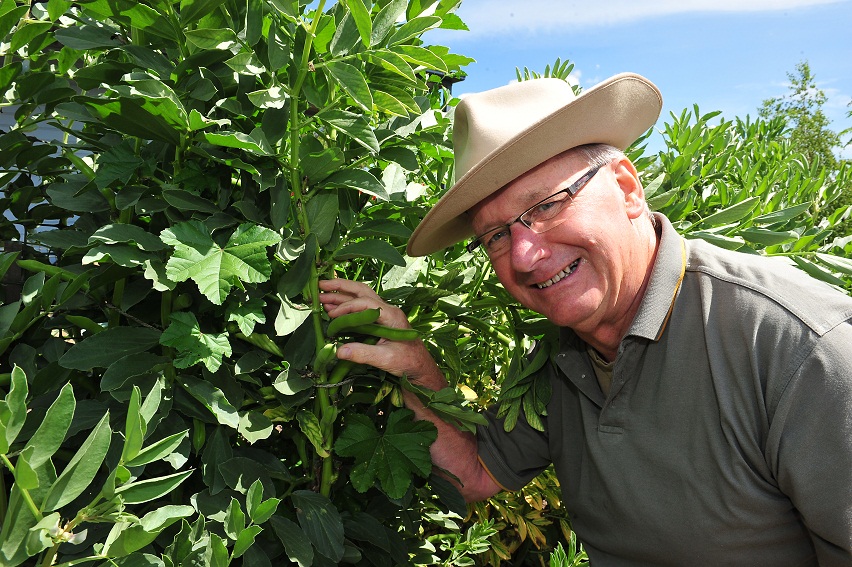 FED-up with flavourless vegetables, passionate foodies Ian Martin and Irene Isherwood live by the motto "paddock to plate".
Sourcing unique seeds through the Diggers Club, a traditional gardening group, the couple have taken-up heirloom gardening at their Westbury property since retiring one year ago.
Hoping to have a year-round harvest next year, Mr Martin said they were attracted to the heirloom variety and hoped to rediscover forgotten vegetables.
"In a way we are saving old fashioned vegetables," Mr Martin said.
"These heirloom vegetables are an original variety, as opposed to modern supermarket agriculture that have hybrid plants so they can travel a few hundred kilometres and get thrown around a truck and then expected to bounce back and the only thing they lose is their flavour."
With more than two decades experience in the hospitality industry in the Grampians region, Mr Martin said the amateur gardeners enjoy cooking with the "real vegetable taste" of heirloom varieties.
"The heirloom is the original variety and when we get a harvest, they taste how vegetables used to taste," he said.
"You do have to share them with the local wildlife and sometimes you have to be quite quick before they get them, but we make sure we plant enough to share."
Now retired and faced with the hard-work which comes with an abundant crop of cabbage, broccoli, brussels sprouts, zucchinis, capsicums, lettuce, chillies, tomatoes and beans, the innovative gardeners employ four chickens to do the ploughing and fertilising of the plots.
With a long term plan to live a sustainable life dependent on home-grown fresh produce, Mr Martin said they were now converted gardeners.
"Basically we have a plan so we eventually don't have to buy vegetables," he said.
"It is such a wonderful thing to come out of the garden before dinner, pick your food, cook it then eat them.
"They taste so much better than anything from the supermarket."
Despite announcing their gardening addiction, Mr Martin said they have had minor hiccups getting the end product battling bad weather, foxes and accidentally growing a six kilogram giant zucchini.
"The hardest temptation to resist is not planting too much of everything," he said.
"Last year we had tonnes of tomatoes and we have only recently finished our last tomato sauce."
After retiring last year, Mr Martin said passionate gardeners were now reaping the health benefits of being active while eating fresh food.
"I've also started to develop patience because the craziest thing about growing vegetables is, you plant them and then you have to wait," he said.
"This is very much the beginning of the rest of a life long passion."