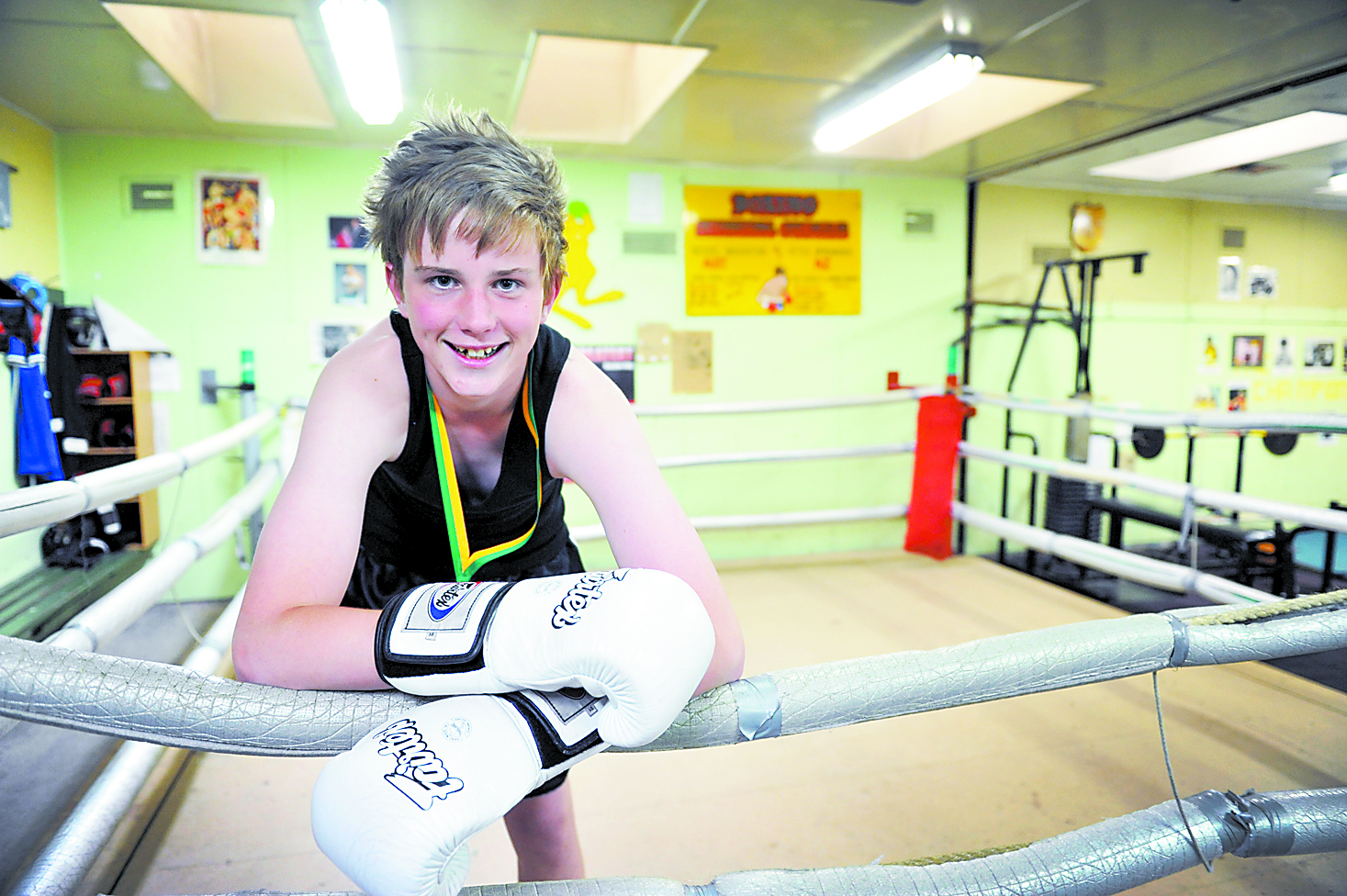 MOE Youth Club and Boxing Gym's Kobie Taylor is built like a young Ivan Drago and hit like him recently when he claimed the under 15 Victorian State Welterweight title at Lilydale Hall.
The 13 year-old defeated Halil Kaymaz to bring their personal ledger to 2-1, in Kobie's favour, and added his name to the long list of Moe champions from head trainer Paul Jenkins' stable.
With three amateur fights under his belt, the long-limbed teen's preparation for the title tussle was bolstered by some tough sparring sessions with twice national champion Scott McEwan.
Spurred on by the support of former world title contender Scott Brouwer in his corner, Kobie took the fight to Halil and displayed a newfound hunger, according to Jenkins.
"This is the first time he went out there and wanted it and he really took control," Jenkins said.
"I was really proud of him."
Kobie has trained at the Moe gym for 18 months and said he took to the sport after his parents brought him down to give it a try.
"He started off very timid but as he went along with more experience and a few interclub fights he has evolved," Jenkins said.
"He's got a future; by the time he's 15 he'll probably be a heavyweight."
Kobie said he was thrilled to claim a state title before he takes a two-year hiatus due to braces.
"I was rapt… I dropped him second round so that was pretty cool," he said.
"I just got in there, did it and got out."
The club enjoyed ongoing success over the weekend, with three fighters achieving strong results the following day.
Assistant trainer to Jenkins Terry Burgess kept his unbeaten record alive with his third win, Ryan Blas forced a first round stoppage after giving his opponent a bloody nose in the under 17s and under 16 Nick Jones fought out a draw with a senior opponent.
The solid showing was a positive step for the club as it looks to rebuild to its 2008 heyday, when it rained state and national titles and Queensland golden gloves, culminating in Jenkins winning the Victorian trainer of the year award.