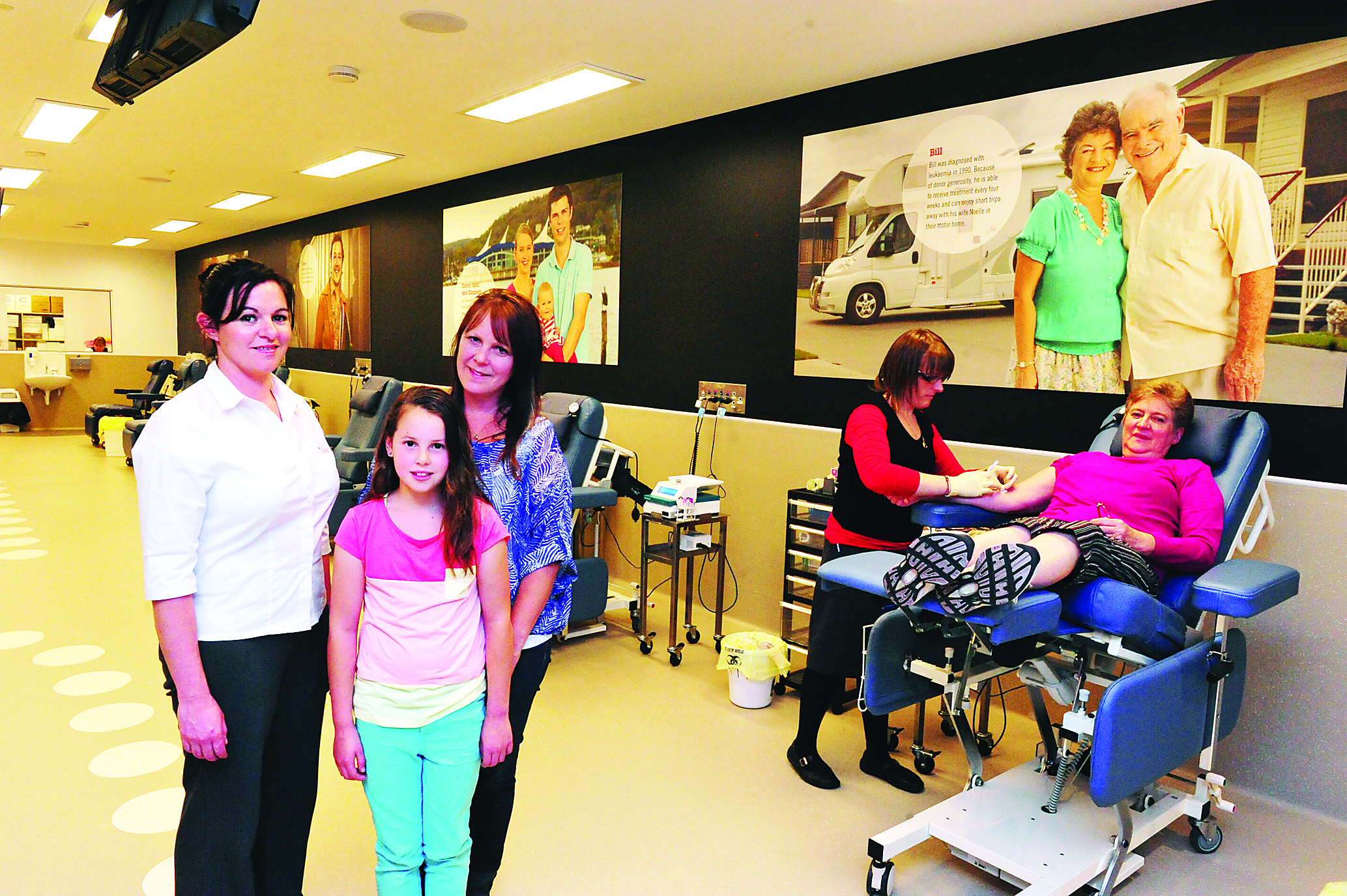 IT has been almost a decade since a happy event – the birth of her only daughter – resulted in Traralgon's Jodi Galea almost losing her life.
The 40 year-old mother of three still becomes emotional when she thinks about how, due to massive haemorrhaging, she lost almost four times the amount of blood in an average person's body.
"When Madelaine was born by caesarian, they found I had 'placenta accreta', where part of the placenta latches on to organs; the placenta had attached to my bladder, and when they removed it, they tore a hole in my bladder," Ms Galea said.
"They didn't know what caused the bleeding, so I was flown to Monash Medical Centre where I was in a coma for four days, had three operations and 49 units of blood."
This meant Ms Galea's life was saved by 49 different people, all of who matched her blood type of B-positive.
"Looking back, I still get choked up about my experience; to think all those people did (donate blood, to help save my life)," she said.
To show her gratitude, Ms Galea said a year after Madelaine was born, she gathered 40 people together to donate blood.
"Quite a few of them are still regular donors," she said.
While she was not a blood donor herself, and still troubled by memories of being "a human pincushion", Ms Galea said she would love to be able to donate blood one day.
"I am so thankful to those 49 people who donated blood which helped save my life so I could be with my three kids and bring them up," she said.
"People don't realise when they give blood, they can save thousands of people's lives."
Sitting in the lounge of the new Traralgon Blood Donor Centre at 20 Seymour Street, Traralgon, Ms Galea said people did not realise how much blood transfusions were needed, until they needed to have one themselves.
"My friend had breast cancer, and she needed blood products, as do the majority of cancer patients," she said.
"I don't think people understand how things can happen (which may result in needing blood); things like having a child can turn horribly wrong."
The new donor centre, which opened its doors last week, is more than double the size of its old centre, with a total of 10 donor couches.
In addition to whole blood and plasma donations, the new 414 square-metre site also accommodates platelet donations.
To make an appointment to donate blood, phone the Australian Red Cross Blood Service on 13 14 95 or visit donateblood.com.au