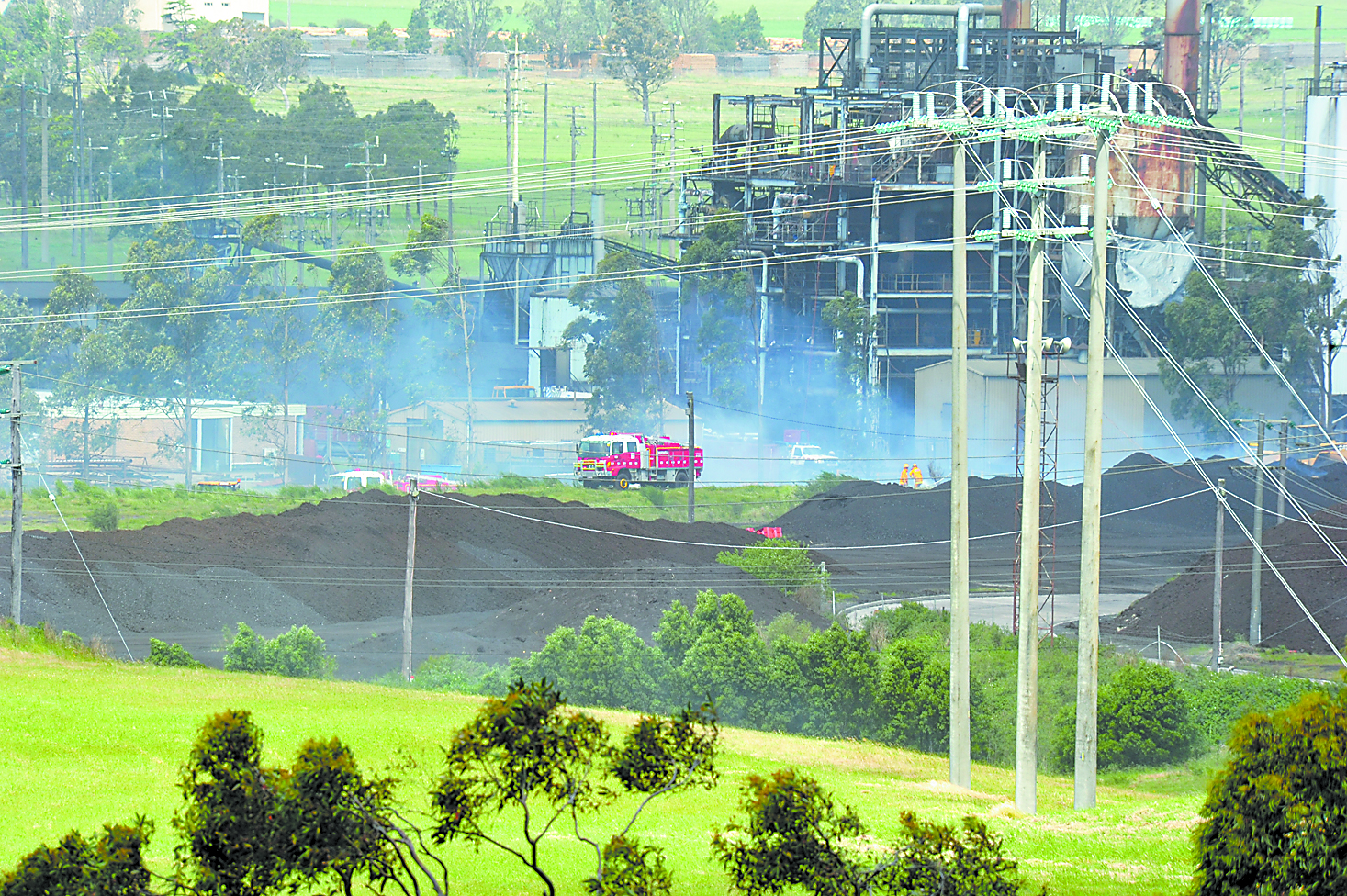 TEN emergency crews extinguished a fire at Energy Brix, Morwell, after a coal pile self combusted last Monday.
Strong winds and warm weather kept crews busy while controlling about two burning hectares on site.
Morwell Country Fire Authority officer in charge, Shane Mynard said, despite the size being minimal, coal dust and wind contributed to spreading of the fire.
"We were trying to get onto it as best as we could and as quick as we could because of the wind conditions," Mr Mynard said. "It was being monitored fairly well but it got into the grassland and the strong wind and heat were contributing factors."