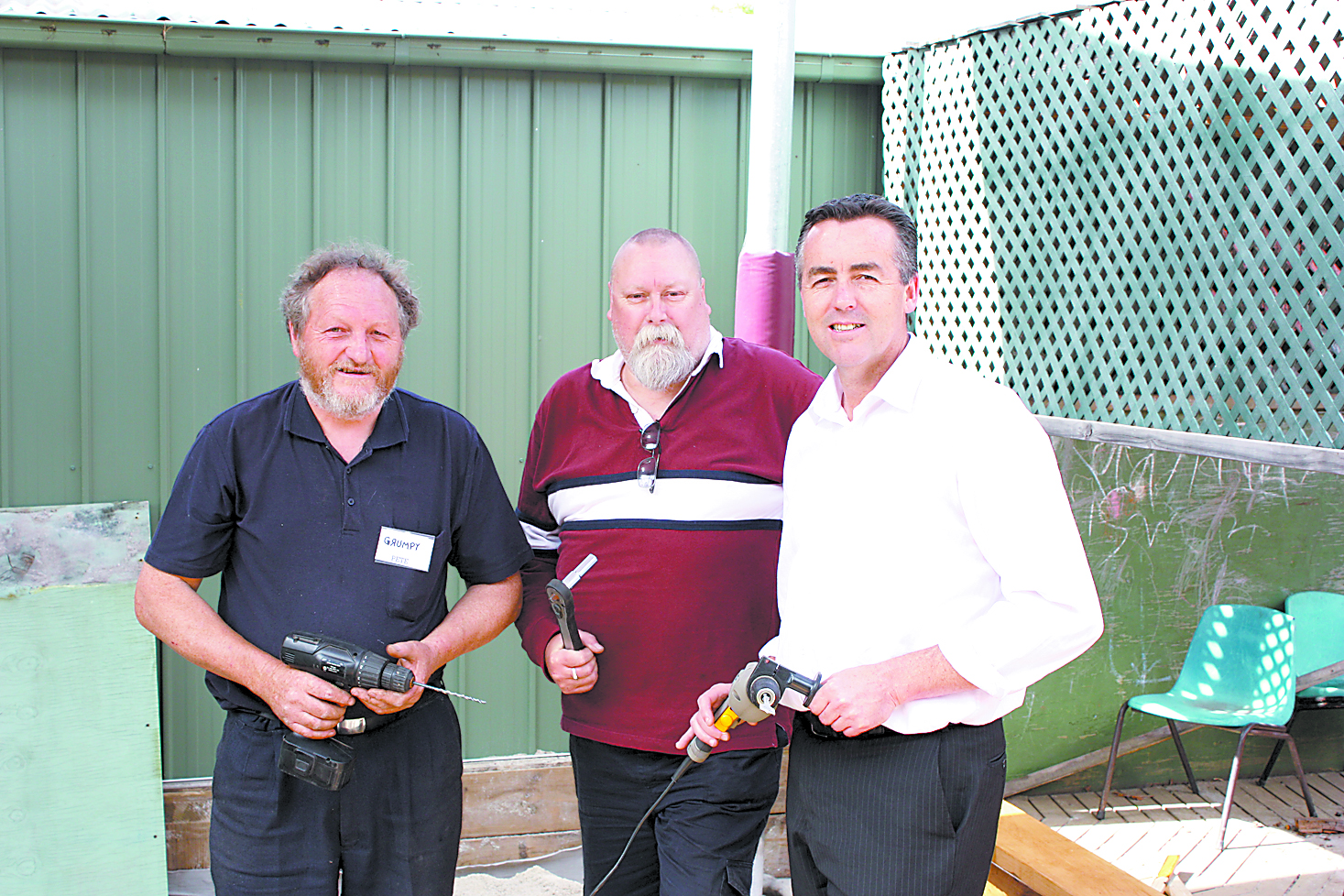 THE Rosedale Men's Shed has received a $2000 boost from the Federal Government to help establish a permanent base.
Federal Member for Gippsland Darren Chester said Rosedale Men's Shed members currently meets Thursdays from 11am at the Rosedale Neighbourhood House and the grant would support their fundraising efforts and plans to establish a more permanent home. "There are currently eight members involved in the program and the group is certain to expand once it can establish a facility to accommodate more members," Mr Chester said.
"They have been able to access a small grant which they intend to use to further promote the shed and to assist their fundraising activities for a permanent base in partnership with Wellington Shire Council.
"The group is already selling small items at markets but is in need of some tools to develop more products to raise funds and would be happy to accept any donations from the local community."
Mr Chester said Men's Sheds have proven to be a valuable asset to many communities in Gippsland with men from all walks of life involved in the program and staying engaged in their local community.
"They encourage men to get together and undertake practical tasks as well as improving interaction between community health providers where men are sometimes reluctant to access services in a more formal setting," he said.
"Many of the sheds are also involved in practical community projects that provide benefits to members and the broader community." The grant has been provided to Rosedale Men's Shed volunteers through the Shed Development Program which is run by the Australian Men's Shed Association.
Round five of the Shed Development Program is now open to applications.
For more information on the program phone Mr Chester's office on 1300 131 785 or visit www.mensshed.org
Anyone interested in participating in the Rosedale Men's Shed should phone Steve Mathieson on 0409 706 580.