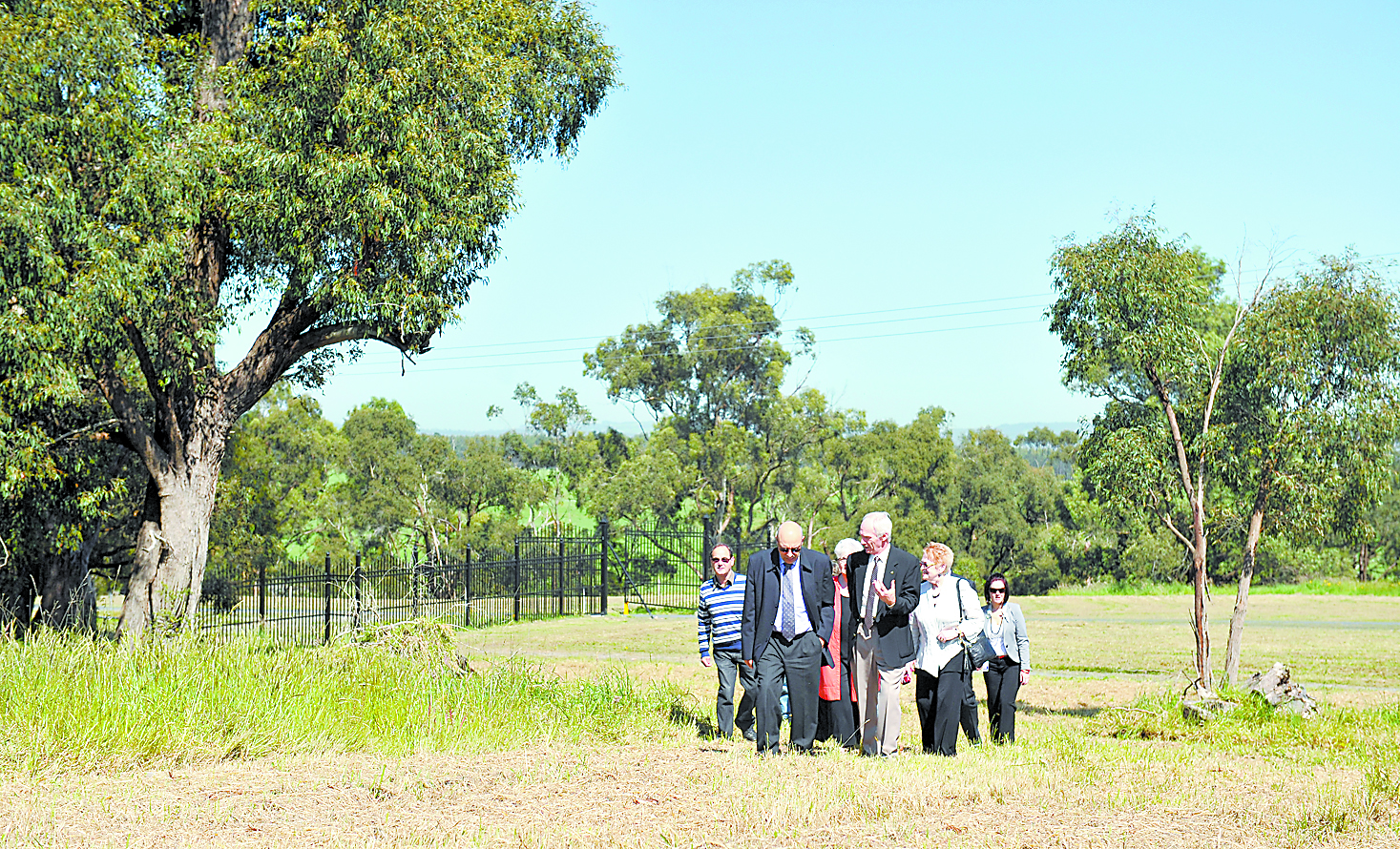 THE Hazelwood Cemetery Trust has officially been granted title to an adjoining block of land which will allow for further development and expansion.
Known as "K2", negotiations to transfer the extra two hectare site began 26 years ago.
According to Hazelwood Cemetery Trust chair Leo Billington, on 16 December 1986, the then chairperson of the trust wrote to the property management officer of the State Electricity Commission of Victoria, enquiring about the possibility of acquiring extra land for future expansion.
"The request indicated that for some time the trust had been interested in the ownership of land adjoining the eastern and southern boundaries of the Hazelwood Cemetery Trust's Brodribb Road property. The initial cemetery area was a Crown Reserve of 10 acres, granted on 7 April 1879," Mr Billington said.
"Regular correspondence which followed on from this date clearly shows that the desire to obtain the land (K2) was initiated by the Hazelwood Cemetery Trust. It's remarkable to ponder about the passage of time since the first enquiry on this matter, made so long ago.
"In 1986, the trust predicted that in 50 years time, extra land would be required to allow for expansion of the cemetery. On reflection, their foresight is to be applauded, particularly since half of those 50 years has passed and the cemetery needs to undertake a significant degree of planning for the future."
Over time, various State Government departments became involved in the transfer of title, with local government and the former State Electricity Commission of Victoria playing key roles.
Changes in the ownership of Hazelwood Power Station following deregulation of the SECV meant ownership details needed to be re-confirmed at various times.
"Over recent months, the co-operation and support from GDF SUEZ Hazelwood, in particular, Neil Lawson, Doug Day and Hazelwood's chief executive officer, Luc Dietvorst has been marvellous. Their diligence in following up all the necessary paperwork has been highly professional," Mr Billington said.
"The handover of this land is a culmination of an excellent community relationship with a positive outcome. Now it's up to the trust to prepare an integrated master-plan to begin development of this new area."