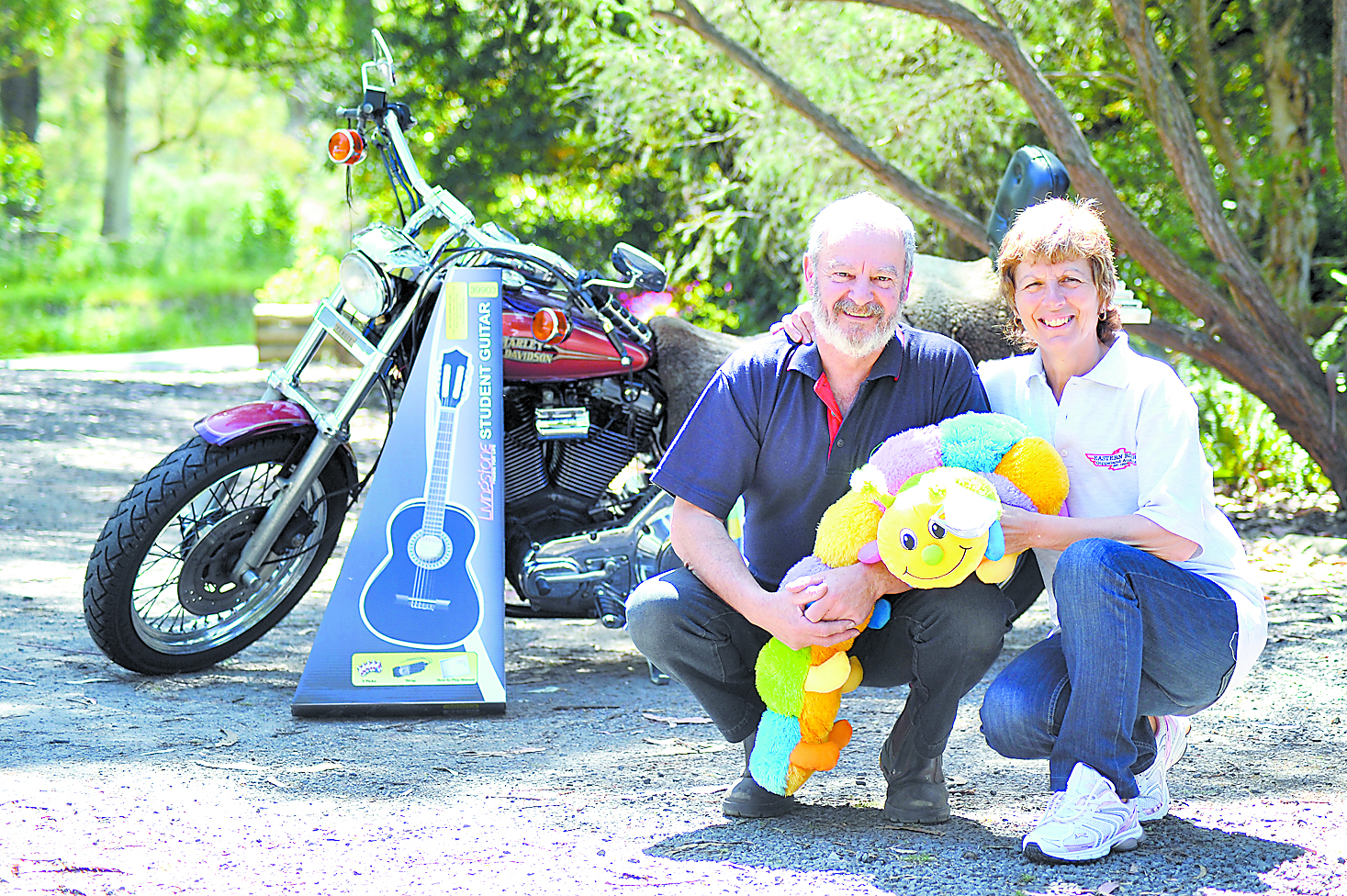 A GROUP of passionate Gippsland motorcyclists who dedicate December to helping others, are gearing up for the annual Christmas Toy Run.
Now in its 13th year, the annual Toy Run collects thousands of donations to help families in need at Christmas.
"We started our fundraising in June, collecting toys, raising money and collecting food," organiser Alf Vella said. About 500 motorcyclists are expected to participate in the ride, which departs Kay Street, Traralgon from 9.30am, passing through major town centres before arriving at Old Gippstown, Moe.
Toys and canned food donations will be distributed to the Salvation Army and St Vincent de Paul Society on the day, which Mr Vella said was an opportunity to help those less fortunate.
With a goal to reach $60,000, Mr Vella urged all riders to attend and help support more than 1000 local families. "It is more than a run, it is helping those who support community welfare," he said.
"When you sit at home having a Christmas lunch, it makes you feel so good to think you are helping others."
The Gippsland Motorcycle Toy Run will meet from 9.30am at Latrobe City Offices, Kay Street, Traralgon on Saturday.