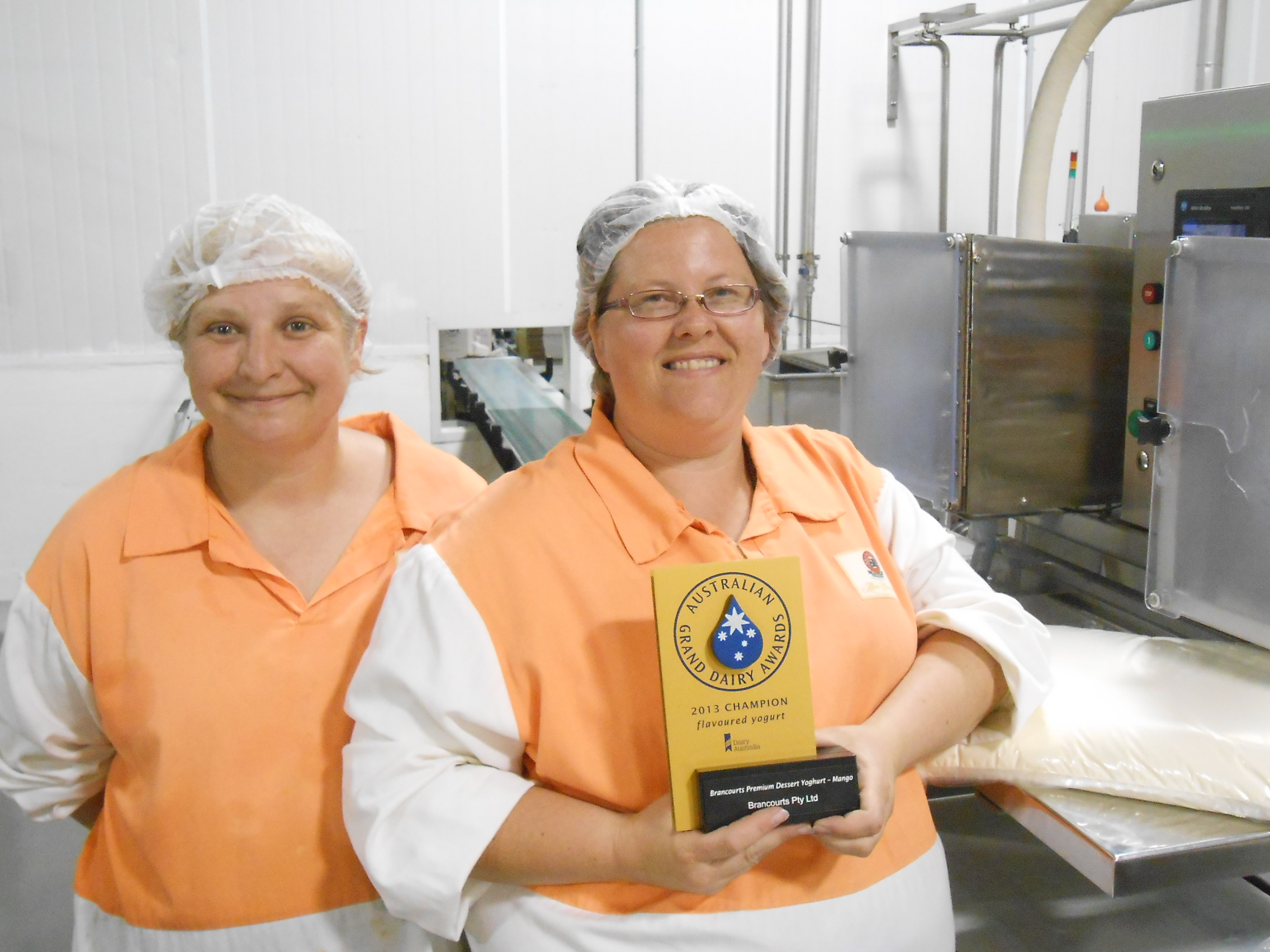 MANGO became the flavour of the year last Monday, with a Traralgon-produced yogurt taking out the Champion Flavoured Yogurt award at the 2013 Australian Grand Dairy Awards.
Niche dairy product processor Brancourts, which has produced yogurt and cheese from its Traralgon plant for the past seven years, took out the award for its Premium Dessert Mango Yogurt, which judges said had an "authentic mango flavour" and a "luscious creamy mouth-feel".
Brancourts national sales manager Shane Snowden said the award showed the company, which is based in Yagoona, News South Wales, was running a successful and viable venture in Traralgon.
"Look, it's very exciting for us as a business; Brancourts is one of the few family owned Australian businesses left in dairy processing industry – there really are a few left to claim that title," Mr Snowden said.
The win comes as a turnaround for the business, which had a shaky start in Traralgon exclusively making cheese, shutting down in 2003 for two years when the site became unprofitable.
The factory reopened in July 2006, and has since expanded to employ more than 40 staff to operate the facility seven days a week.
In 2005, former Brancourts managing director Denis Brancourt told The Express he was confident the factory would be a success in Traralgon due to its positioning in one of the country's premier dairy processing regions.
"I think Traralgon has always been a great location because of the local milk supply," Mr Snowden said, adding milk was sourced directly from a local Murray Goulburn Cooperative factory.
"We have produced this yogurt for many years now; probably the only difference between now and a few years ago is the quality of the competition yogurt available on the market."