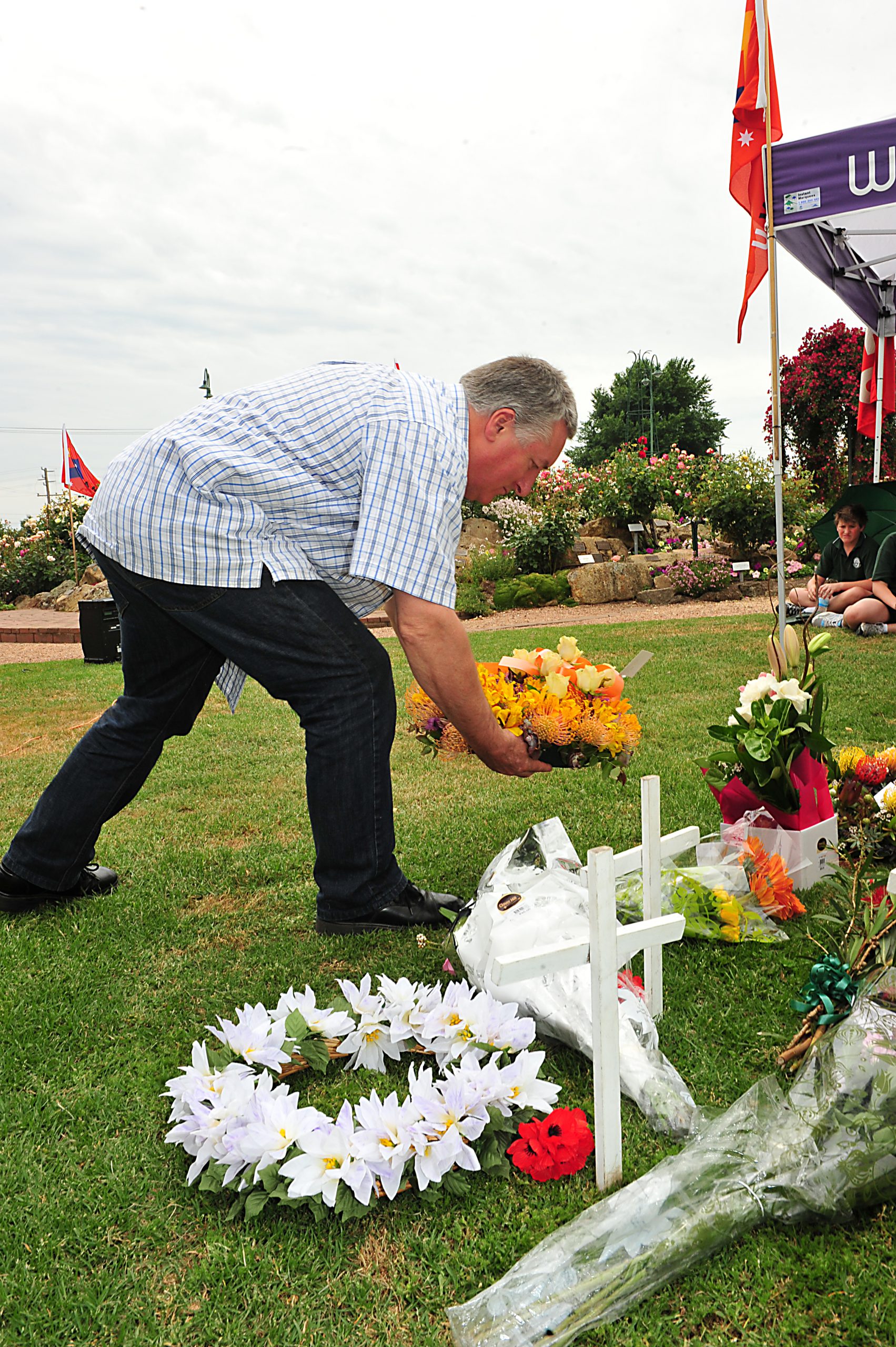 SUFFERERS of asbestos related diseases, their loved ones and other community members gathered to remember those who have died, and vowed to continue the fight for awareness and justice on Friday.
Gippsland Asbestos Related Disease Support members and supporters gathered at the Morwell Centenary Rose Garden where five guest speakers talked on a range of asbestos-related issues.
Celebrant Beryl Stevens officiated an ecumenical service.
GARDS chair Vicki Hamilton called for attendees to voice their concerns about a Federal Government-released householders guide, which downplays the risk of asbestos to renovators, and encouraged them to write and call the Department of Health and Ageing for its removal.
Speaker Ann Bishop, whose father Daniel Bryce died this year of mesothelioma, told the crowd how GARDS helped her and her father toward the end of his life.
Following the speakers a ceremony was held in which families could lay flowers and pay tribute to their loved ones.
The Coal Valley Male Chorus and Newborough Primary School choir performed, while a poem was also read by Ms Hamilton, who lost her father to an asbestos related disease.