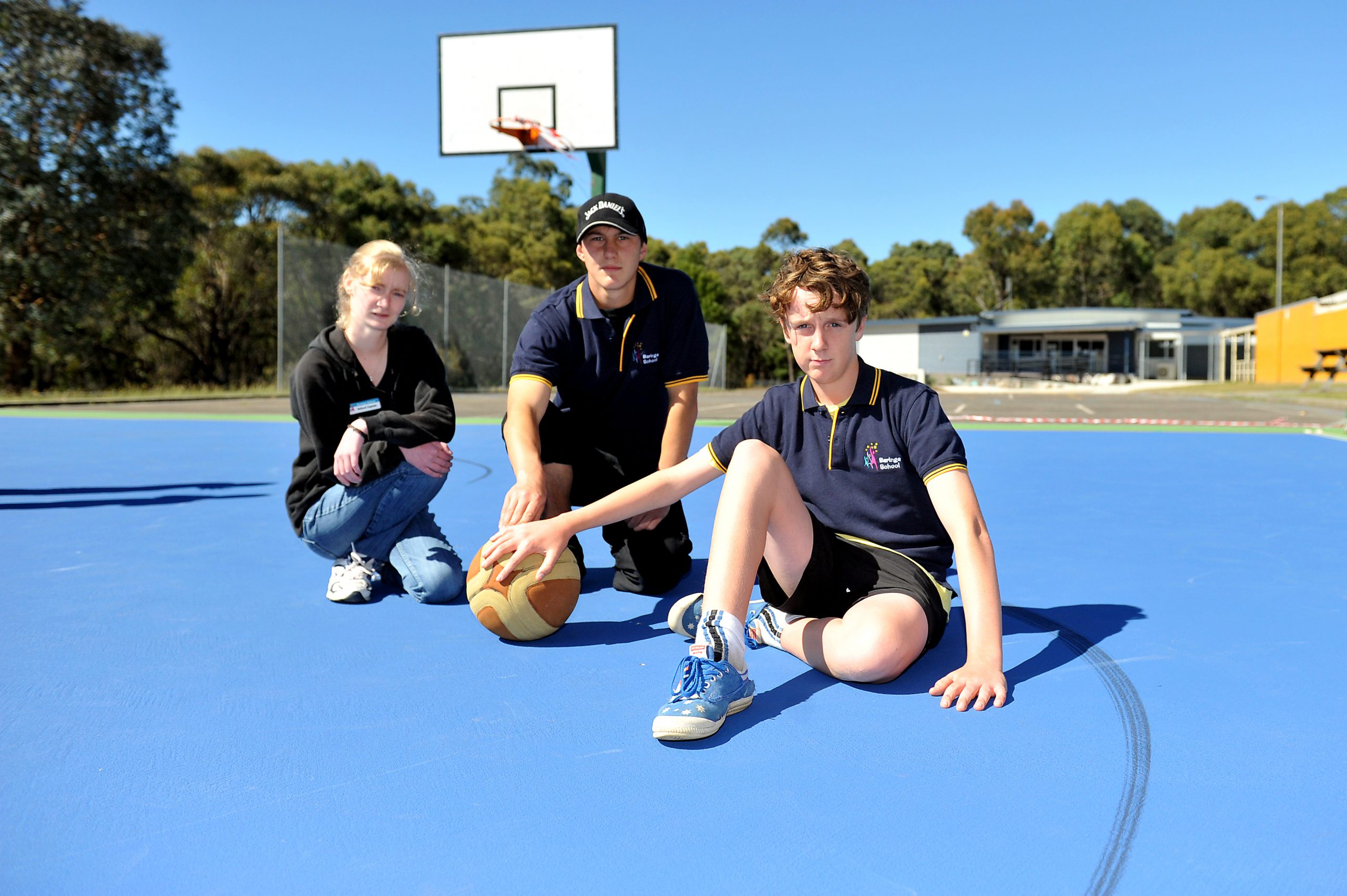 A "DISAPPOINTING and shattering" act of vandalism in Moe has left a school appealing for the perpetrators to stop.
Teachers and students at the Baringa Special School were distraught when they discovered their newly-painted basketball court, which they had been fundraising throughout the year for, had been vandalised overnight on Monday.
"The court was in the process of being completed; it was painted (on Monday) and roped off," assistant principal Jenny O'Donnell said.
"When we came this morning, we found a star picket had been used to chip holes over the entire court."
Mrs O'Donnell said students had been excited, watching the court being painted, and were deeply disappointed at the act of vandalism, which also saw bike tyre marks left across the freshly-painted court.
Baringa Special School students had been raising funds over the year through fun runs, raffles and other sales to refurbish one of their basketball courts, which cost almost $13,000.
The school could only afford to refurbish one of their two courts, which students use on a daily basis.
"We'd love to have both courts done," Mrs O'Donnell said, appealing to the community nearby to keep an eye on the school over the holidays and to report any suspicious behaviour.
"We have worked long and hard and we encourage neighbourhood kids to use the facilities, so this is for the benefit of the community."
Line-marking was due to be carried out on the court on Tuesday, but the process was delayed to patch up the court.
Year 11 students Allan Slocom and Peter Fairbairn expressed disgust and disappointment at the vandalism to their brand new court.
"We were all looking forward to it," Allan, who is also a school captain, said.
"There are burnout marks all over; we can't even have it a week (without it being vandalised)," Peter, a vice captain, said.