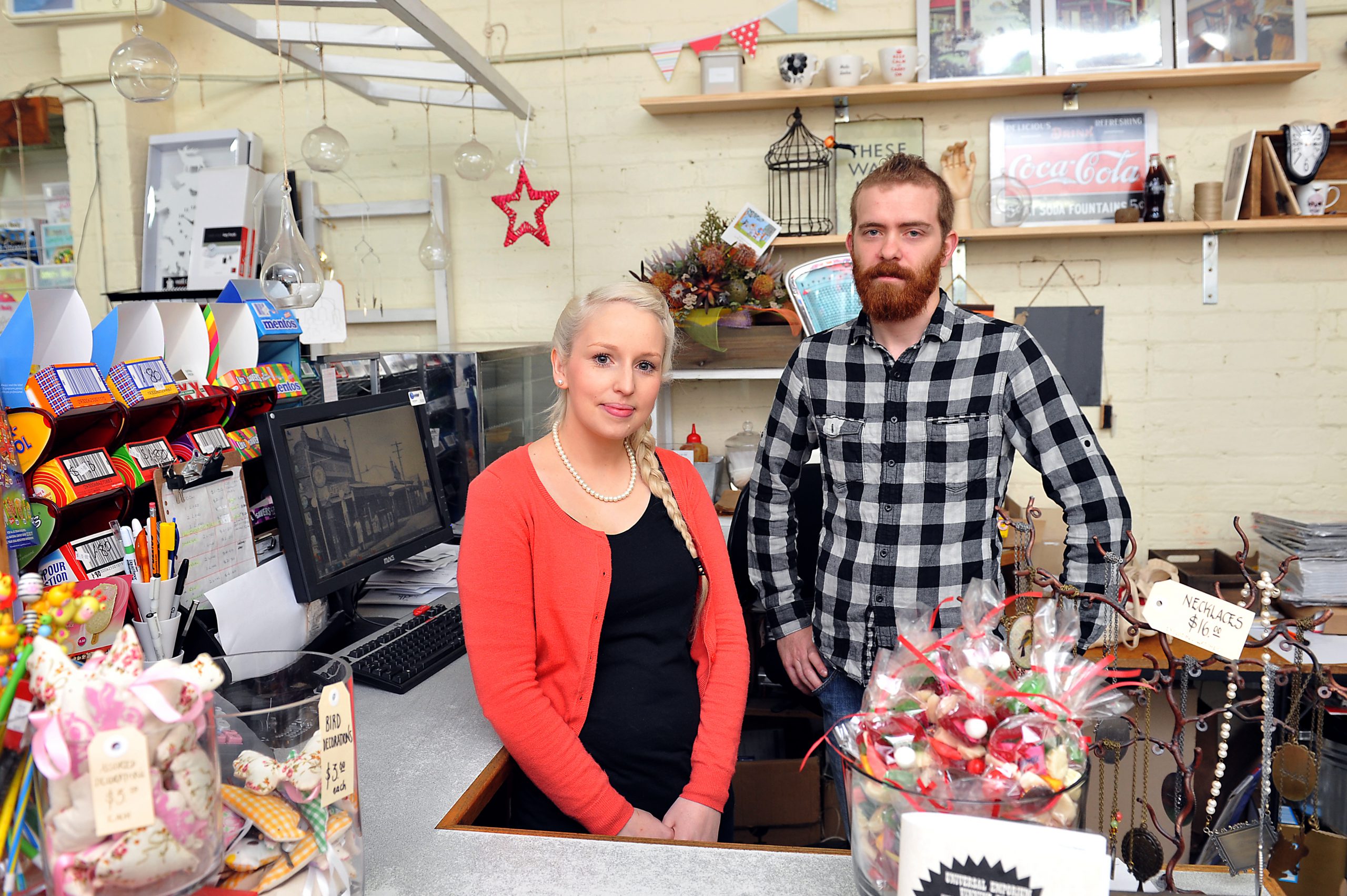 AN extended ADSL internet outage in Yinnar last week severely handicapped local businesses at their busiest time of year.
A hardware fault at the Yinnar exchange left the township's ADSL users without internet access from Saturday, 15 December to Thursday, 20 December, causing chaos for web reliant businesses.
Yinnar Post Office, which runs all its services online through Telstra, was one of the worst affected, losing EFTPOS and ATM facilities, sales, online tracking capabilities, and billing/banking capacities.
Post office licensee David Lang said many customers were disgruntled as a result.
"There's some things I can't sell, (like) daypasses for Citylink or Eastlink, I can't top up prepaid visa cards or any function that requires an online calculation," Mr Lang said.
"And at the busiest time of the year too; people come in and they can't process bills, can't pay with a card and they walk out and go somewhere else.
"The question is why does it take four days to repair something? It's not the first time this has happened that we've been out for a couple of days."
Mr Lang said the last outage he had observed was in September, and said many people had been informed by Telstra it was an issue with their in-house hardware.
"Ten people can ring Telstra and get a different answer… the last time this happened they sent out six modems to people and it was nothing to do with modems," he said.
"They themselves don't know what is going on."
Telstra Country Wide Gippsland area manager Loretta Willaton said the delay in restoring the network was due to the dedication of resources to Warrnambool after its exchange burnt down.
"A lot of our technical resources was pushed down there to try and get everything restored as soon as possible, which put delays around other parts of the business," Ms Willaton said.
"The resources was the main issue; they diagnosed the problem (in Yinnar) relatively quickly, but then it was getting the parts required and then the resource to install it and the right time to do it."
Ms Willaton said the hardware changeover was performed overnight of Wednesday, 19 December to Thursday, 20 December in order to "minimise customer impact" on public switched telephone network services, and that the issue was now resolved.
Yinnar General Store owner Matthew Dennis, whose internet provider is SpinTel, said the most recent incident was not isolated, and that he had noted similar outages in March, May and June.
"Every now and then it all disappears for a few days," Mr Dennis said.
"It's very disruptive for the town; you definitely lose business because people have a harder time accessing their money."
Mr Dennis said the store had also incurred difficulties ordering and paying for stock online during the extended outage period.
"Once you get used to having it (the internet) you start to rely on it and that's when it starts to affect you," he said.
Ms Willaton said she was not aware of any previous outages, which may have been isolated incidents.
"I'm not aware of any systemic issue in Yinnar," she said.
Two complaints were fielded by Federal Member for Gippsland Darren Chester's office and were passed on to Telstra.