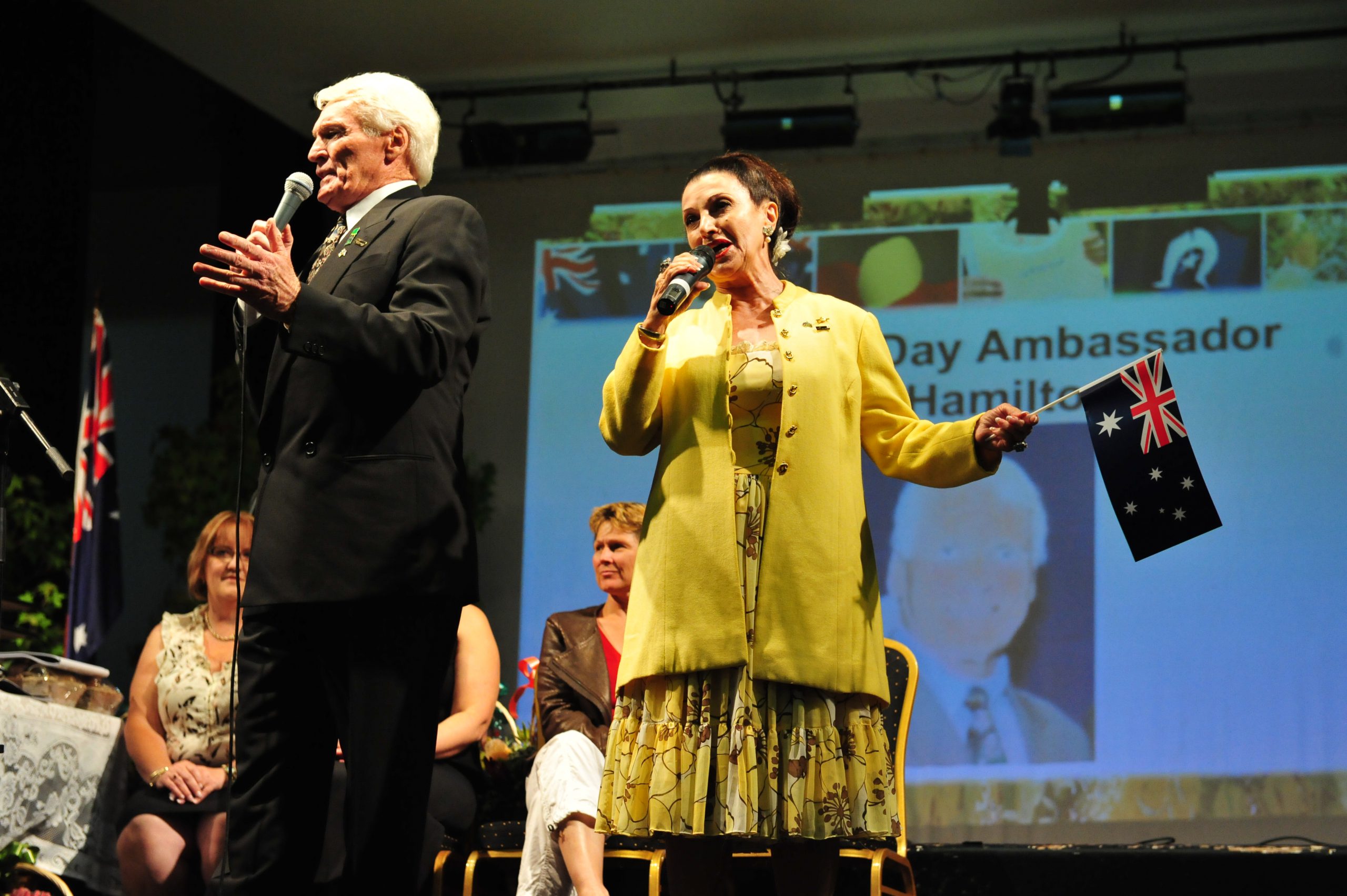 IN one of the biggest citizenship ceremonies and Australia Day awards to be held in the Latrobe Valley in recent times, Kernot Hall in Morwell was buzzing with energy and emotion on Saturday.
With about 40 new citizens and 18 awards presented to exceptional residents and groups for their achievements and service to the community, Latrobe City Council Mayor Sandy Kam said she was incredibly proud of the community. "It makes you so proud to be Australian and to have the community we have; we all chip in and look after each other," Cr Kam said.
"Everyone is smiling; today proves what community spirit means."
Despite his poor health, Traralgon's Allan Vickery attended and thanked the community for naming him as Citizen of the Year.
"It was a great surprise to be named, but this award really belongs to you; I am just a catalyst," Mr Vickery said.
A senior member of the Traralgon Lions Club, Mr Vickery received the award for his contribution to transforming Victory Park and for his role in helping establish the highly successful Farmers' Market in Traralgon, among others. Morwell's Crystal Bertoli took the honour of Young Citizen of the Year for her role in helping close the gap in the Aboriginal and non-Aboriginal communities.
Actively involved in assisting and mentoring Koorie students and contributing to Aboriginal advancement in the community, Ms Bertoli said she was "doing for others what was done for me". Other significant groups, individuals and events held in the community were also recognised.
Meanwhile, Australia Day ambassador Ted Hamilton received a standing ovation for his moving and powerful song "Australia", which he sang as a duet with acclaimed soprano Helen Zerefos, OAM. "I hope to see bigotry and prejudice gone," Mr Hamilton said in his address.
The veteran singer, actor and composer evoked laughter among the audience as his humour shone through, while fellow Australia Day ambassador, athlete Sue Stanley, inspired those present to pursue their dreams.
"It doesn't matter who you are or where you came from; you can be anything you want to be," Ms Stanley told those in attendance.