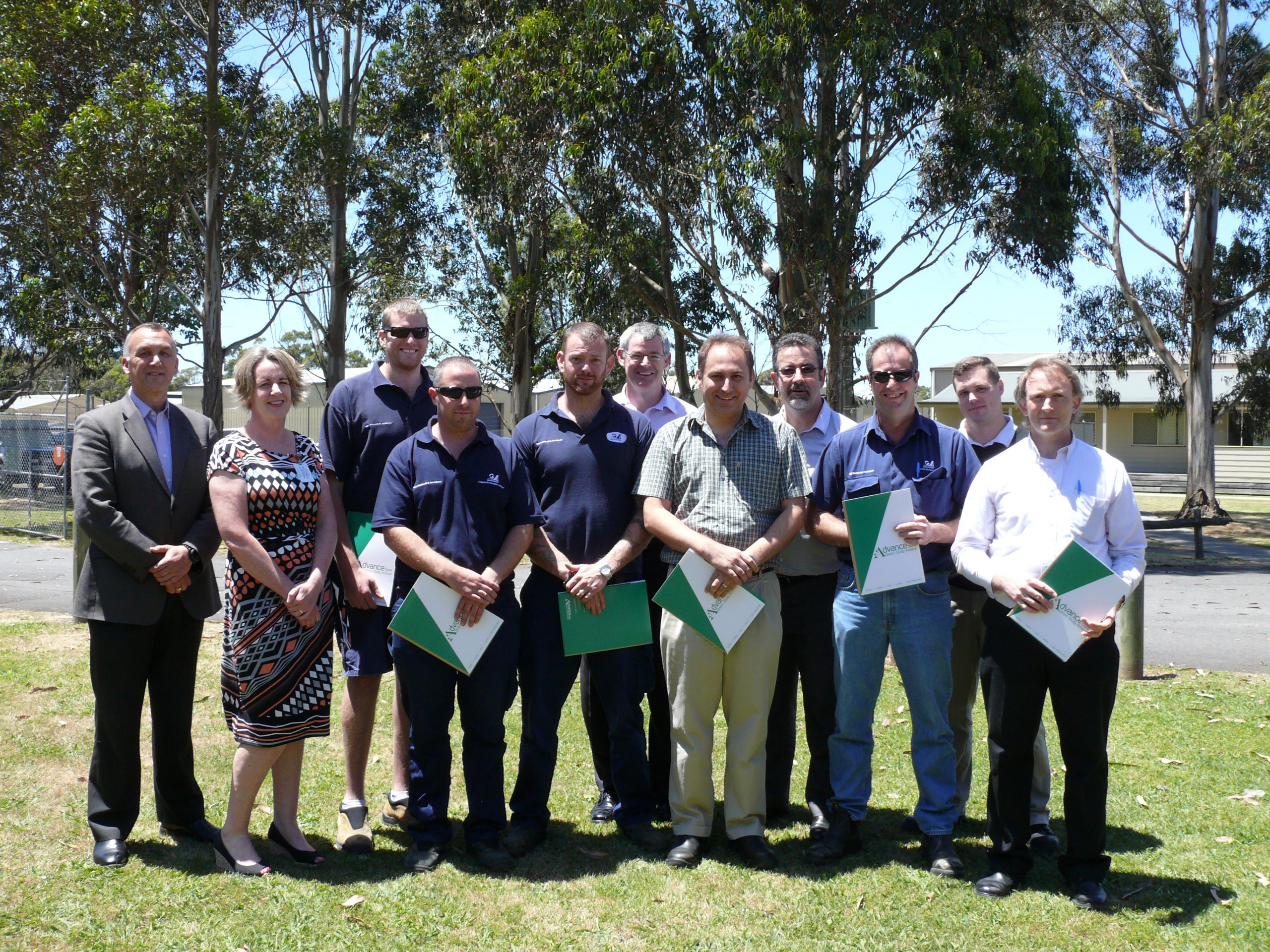 GIPPSAERO staff at all levels are set to soar with new qualifications, studied with on-the-job training delivered by Advance TAFE.
Eight GippsAero employees recently graduated with a Diploma of Management from Advance TAFE after a series of on-site workshops over 12 months.
This allowed the employees sufficient time to complete the projects and assignments, while also ensuring minimal disruption to work.
GippsAero is based in Traralgon and has an expanding product line and increasing national and global export sales.
The employees, many of who had not studied formally since completing university or trade training, came from various divisions of GippsAero including engineering, production, quality and logistics.
GippsAero chief executive Dr Terry Miles congratulated the graduates.
"I look forward to each of you applying your new skills and sharing your knowledge across the organisation," Dr Miles said.
Dr Miles said GippsAero promoted a culture of learning and explained that it was imperative in today's competitive environment.
"Continual learning and improvement is essential to the success of our business. We see it as an integral part of our succession planning and our commitment to the long-term employment prospects for our region," he said.
Advance TAFE's Diploma of Management program coordinator Marcia Thomas praised the students' dedication.
"It's always a challenge to balance study and work commitments, but they all did a fantastic job," Ms Thomas said.
Several GippsAero staff also completed their competitive manufacturing qualifications through Advance TAFE.
A further 20 employees are now completing their aeroskills training with Advance TAFE, which is the leading provider of specialist training in general aviation.
Its Aeroskills qualifications offer a choice of avionics, structural or mechanical streams, attracting students from all over Victoria.
For more information about training for a career in the aviation industry, visit www.advancetafe.edu.au.