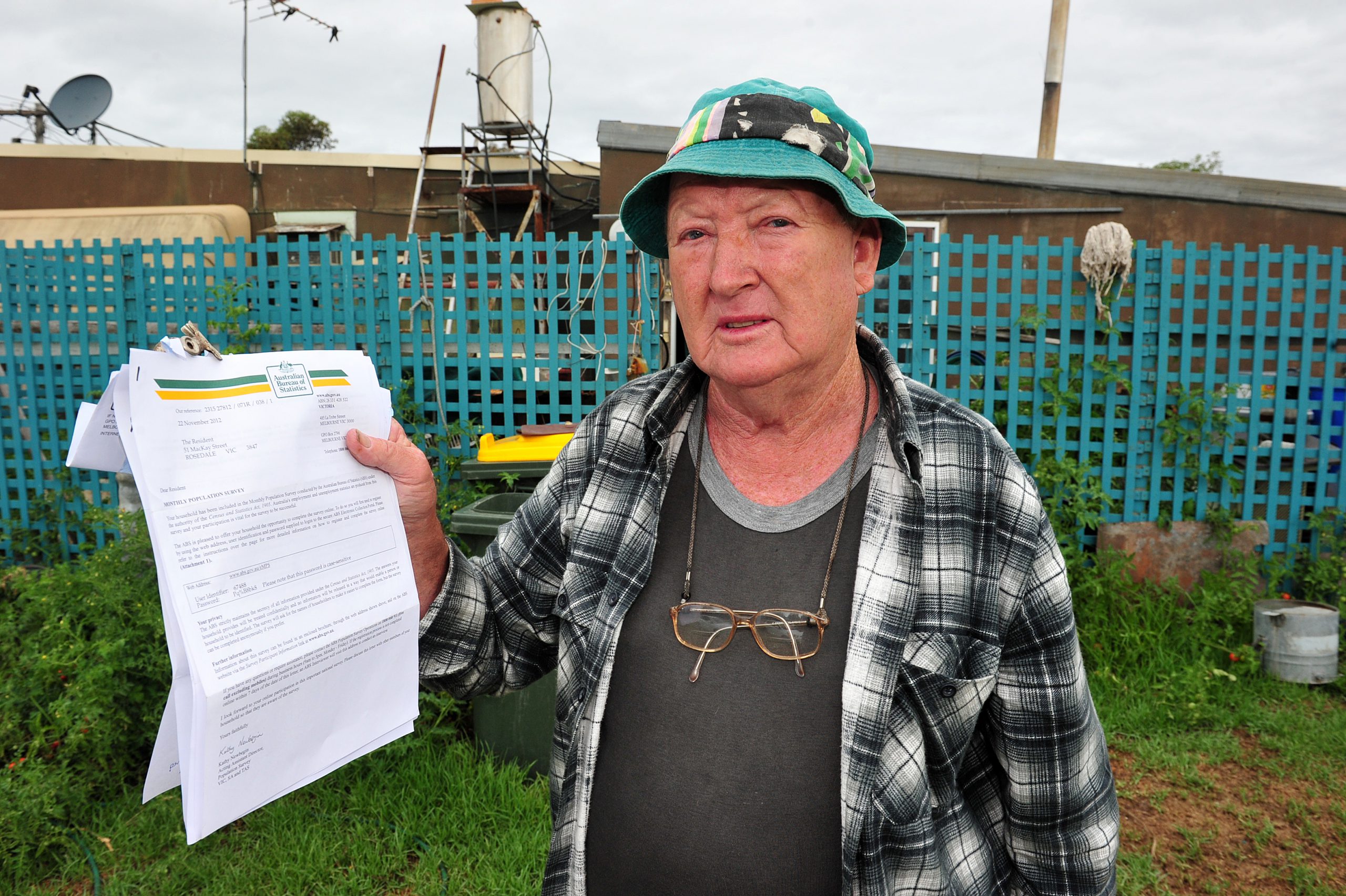 FOLLOWING "threatening" letters and constant visits from agency representatives a retired Rosedale man is afraid to answer his front door.
Trevor Wright was shocked to learn he may face fines of more than $170 because he refused to take part in a Australian Bureau of Statistics survey.
The 73 year-old pensioner received the first of six letters in December, requesting him to provide information about his occupation among other details.
After Mr Wright told a field officer, who visited him a few days later, that he did not want to take part in the survey he received further letters, the last of which threatened him with fines of up to $170 for each day he "fails to provide the information" under Section 10(4) of the Census and Statistics Act 1905.
"I can't afford to pay these fines. And why should I have to?" Mr Wright said.
"It's low for them to threaten people. It shouldn't happen in this country.
"People fought for our freedom. My rights as an Australian have been violated."
Mr Wright said the field officer had visited him as late as 7.30pm, and he now avoided opening his door.
"When you can't even answer the door, it's bad isn't it?" he said.
Mr Wright said he refused to take part in the survey because he "didn't feel like I should have to".
"In your personal life if someone came up to you on the street and demanded you answer these questions you wouldn't, would you? Why should the government be able to harass people like me?" Mr Wright said.
When asked why the ABS could not just select another willing participant an ABS spokesperson said the bureau used random sampling to ensure every household in Australia had the same chance of selection for ABS surveys.
"This is necessary to ensure ABS data is free of statistical bias that would reduce the credibility and trust in Australia's official statistics," the spokesperson said.
"ABS data helps influence some of the most important decisions for Australia's future made by government, business, not-for-profit and community.
"It is important that decision makers can trust in ABS statistics to be free of bias and of the highest quality."
The ABS issued 1495 notices of direction, which advised people that fines would follow if they did not comply with the direction, in 2011/12 financial year, according to its recent annual report.
The report stated the application of this penalty was at the "discretion of the court" and 94 prosecution actions were approved.
"2011/12 included the Census… In the three preceding financial years there were no approved prosecution actions," the spokesperson said.
"The ABS will first make several attempts to obtain willing cooperation in completing surveys. However, if willing co-operation cannot be obtained, then the ABS may take action.
"Prosecution is always a last resort."