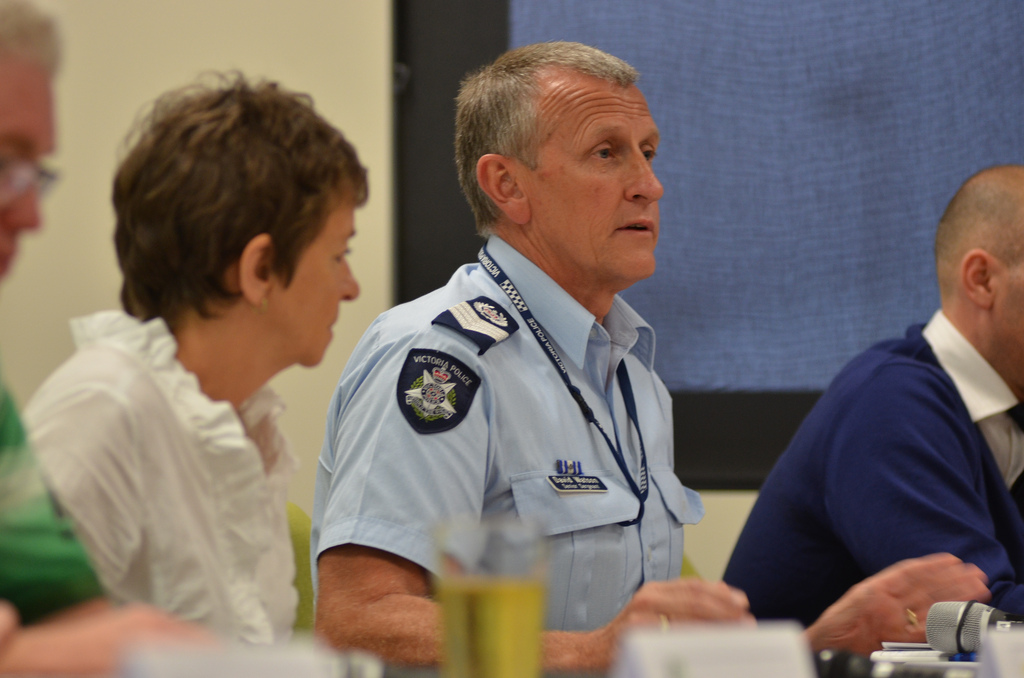 A COMMUNITY conversation about road safety in the region last week attracted a strong turnout, with more than 50 people attending the event held in Traralgon.
Hosted by Monash University, a panel of experts, including leading road safety researcher Dr Mark Symmons, RoadSafe Gippsland chair Andrew Milbourne and Victoria Police Division Five Traffic Advisor Senior Sergeant David Watson, addressed issues such as speed and its relationship to road trauma, technological innovations as well as what current research says about driver training and wire rope barriers.
"This was a topical discussion for people in the region to have, because we do a lot of (kilometres) and time on the road, so looking closer at issues of road safety is valuable," Monash University Gippsland public affairs director Tim Grainger said.
"The university will look to continue events like these and look at other issues relevant to the region."
Mr Grainger said Dr Symmons succeeded in taking a technical subject and explaining it in simpler terms.
"He was able to go beyond statistics and data to say what it means at an everyday level," he said.
Victoria Police's Snr Sgt Watson said the 'Stacking up the numbers: Road safety in the region' forum was "worthwhile" and saw many key messages on road safety delivered.
"From Victoria Police's perspective, it enabled us to gain knowledge about what people are concerned about, which included things like education and young drivers and the graduated licence system and whether it is working," Snr Sgt Watson said.