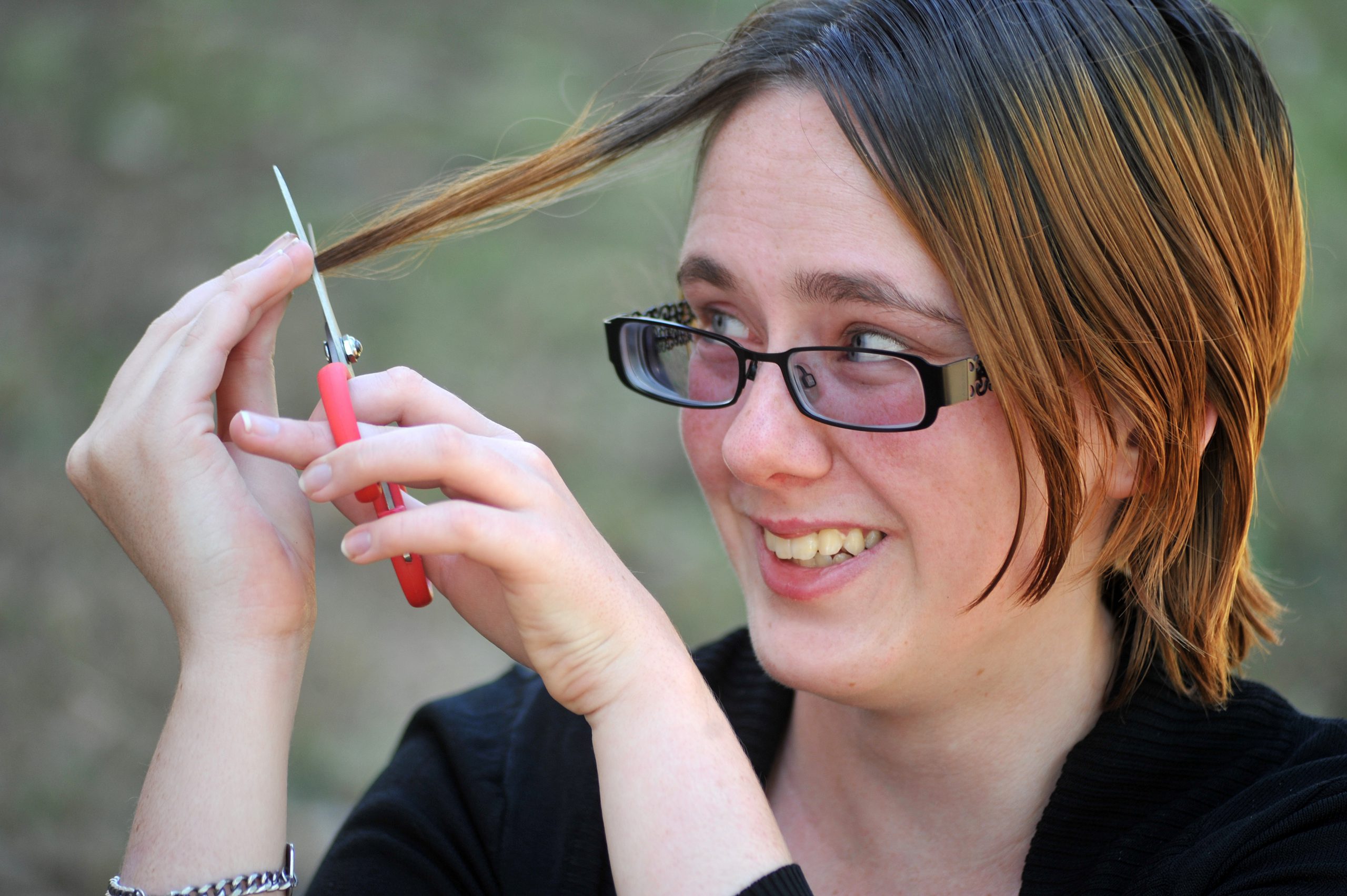 MOE'S Cara Gilbert will shave her hair to raise money through the Leukaemia Foundation World's Greatest Shave, participating in memory of her father who died from the cancer 20 years ago.
"I was only three years old when he died," Ms Gilbert said.
"The only memory I have of him isn't even of him; it's of my mother at the end of his hospital bed crying."
The 23 year-old said she wanted to raise the money in the hope it would help others avoid the difficulty and sadness her family experienced.
"If I can even raise $1 that can help bring a cure to any cancer then its worth it," she said.
With her target set "realistically" at $500 she is on her way, having raised $200 so far, mainly through friends at Latrobe City Archery Park in Morwell.
"Every year I think I should do the shave when I see those ads on TV, but it's normally too late to get involved," Ms Gilbert said.
"This year a friend reminded me and I got organised."
She said after asking Morwell and Moe businesses for donations she had accumulated enough gift vouchers and other items to sell raffle tickets and give the items away as prizes.
She hoped to raise about $100 through the raffle, but was prepared for falling short of her goal.
"I said if I reached $200, which I already have, I'll go blonde and if I reach $350 I'll put some bright colour through it too, maybe green," Ms Gilbert said.
If all goes to plan she will have her hair shaved for free or coloured in Moe on 16 March.
Leukaemia Foundation Victoria general manager Stephanie Hechenberger said more than 12,000 people were expected to be diagnosed with a blood cancer or related blood disorder in Australia this year – equivalent to 31 people every day.
"Money raised funds for free services to support the person and their family, including information, emotional care, transport to and from treatment, and accommodation for regional Australians who need to move closer to hospital," Ms Hechenberger said.
"The Leukaemia Foundation also funds vital blood cancer research into better treatments and cures.
"We are aiming to raise $3.5 million in Victoria and we need people of all ages and walks of life to take part at home, work or school."
Ms Gilbert said people can give money through a donation tin at Champagne Charlie's Cafe Moe or by phoning her on 0447 432 423 or email caragilbert@zoho.com
Anyone can sponsor Ms Gilbert or sign up themselves at worldsgreatestshave.com