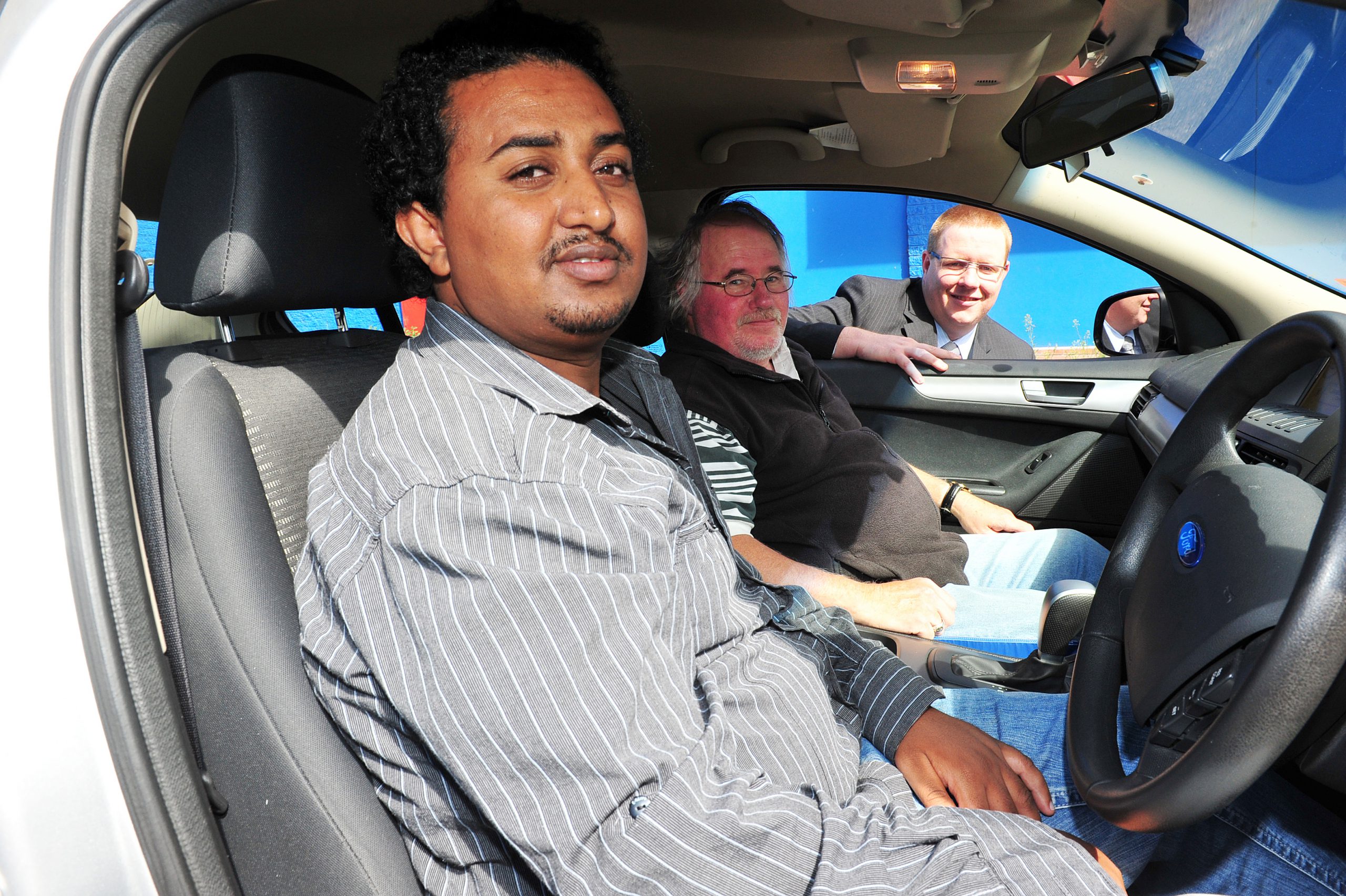 Experienced volunteer drivers are "desperately needed" for a Morwell-based learner driver program which helps newly arrived citizens gain crucial driving experience.
The program, which operates out of Workways Morwell, has helped 13 immigrants receive their probationary licence and gain control of their own transportation.
Girmay Alemayehu, who successfully gained his licence through the program last year, has bought a car and can now take his pregnant wife Alem to maternity visits and not have to rely on public transport.
"It's hard to get a job when you don't have a licence. It is also very important to have a licence if something urgent comes up and if you have to pay for a taxi, that would be expensive," Mr Alemayehu said.
The 28 year-old said achieving his licence has also helped him to gain confidence, thanking his supervisor and the program organisers for the opportunity.
Volunteer supervisor driver Geoff Robison, who has been with the program for five months and supervised five learners weekly, said he enjoyed the sense of achievement he got out of helping the learner drivers get their licence.
"I've helped one person so far get their licence… It's a good feeling to help someone to get their licence, then go on to buy a car and go on their merry way," Mr Robison said.
His involvement also counts toward his voluntary hours worked to receive his pension from Centrelink.
Project officer Robyn Savige said the program arose after the Latrobe Valley Magistrates Court identified a problem with the number of refugees or recent immigrants driving while unlicensed or licenced, but with poor driving skills.
"The problem wasn't them getting their learners… but because no one in their social network had driving experience to teach them and they couldn't afford lessons, they couldn't get the experience needed to get their full licence," Ms Savige said.
A steering committee of several organisations was formed, including current partners Victoria Police, VicRoads, RoadSafe, Latrobe City and Workways, who came up with the program.
"Without the car that Valley Ford donated and the insurance RACV sponsored we wouldn't be able to run the program."
She said with demand greater than the 12 people on the waiting list the successful program "desperately needed" more supervising drivers to volunteer.
"I think most people would have an hour or two in their week to dedicate to the program and they can reap the rewards of helping someone to achieve their licence," Ms Savige said.
She said all supervisor drivers undergo a police and licence check and Workways encouraged volunteers to have at least 10 years driving experience. For more information or to volunteer phone Ms Savige on 5133 0504.