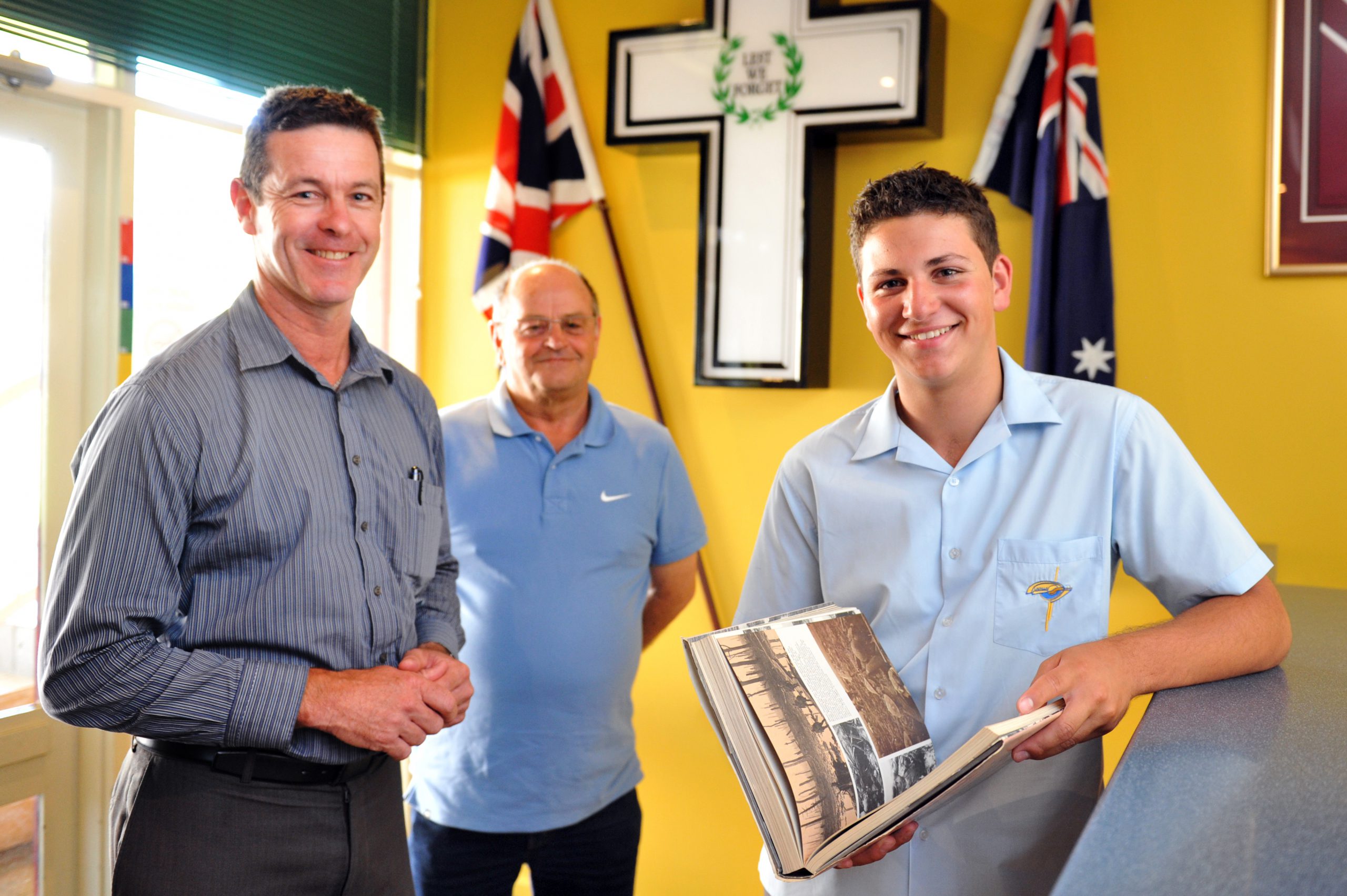 EVER since he was a curious eight year-old brewing with an early interest in Australia's wartime history, it seems Traralgon teenager Bayley Charalambous was destined for the prestigious Spirit of Anzac award he recently earned.
The Lavalla Catholic College year 10 student has been declared Gippsland's winner of the Premier's Spirit of Anzac Prize overseas study tour and will, at the end of this month, join Victoria's nine other regional winners spending their term one school holidays visiting Gallipoli in Turkey, the Western Front in Europe and Barendrecht in the Netherlands.
Though aged 15, Bayley has, for many years, literally had his 'eyes on the prize' and those who know him well, including Lavalla teacher Kim Widrich, vouched for his determination to secure the award.
Ms Widrich recalled Bayley, as a year six Kosciuszko Primary School student, approaching her during a Lavalla orientation evening to inform her he intended to enter the Spirit of Anzac awards as soon as he reached year nine.
Bayley's dad George Charalambous also remembers his son's determination, from a young age, to be a primary school captain so he could lay a wreath at the local cenotaph as he had watched others do.
"He had that respect and interest at that age," Mr Charalambous said.
Bayley took advantage of Lavalla's rich history with the competition – the school having now produced four winners and a number of state finalists – and sought guidance on his entry before embarking on a multimedia documentary portraying the experiences of three local Vietnam veterans, a film Ms Widrich described as "quite gripping".
A 500-word "rationale" and panel interview were other key entry requirements and Bayley learned he was a winner in December but needed to "keep it quiet" until the more recent official announcement.
News he had secured the prize left the local teen "over the moon".
"The day I found out, I had been fishing and got a call from Mum… I just started jumping around like a 10 year-old, I had the biggest smile on my face," he said.
What began as a hobby for Bayley, who has accrued an impressive collection of wartime memorabilia, has evolved to a genuine passion.
"I am so interested in everything about war, besides the killing," he told The Express.
"I understand the killing, but for me it is about the mateship, the sacrifice and events, like the time in Gallipoli when they had armistice so both sides could leave the trenches to bury their dead, and they realised they were the same people, they just spoke a different language and came from a different country," he said.
Bayley's efforts to document the experiences of local Vietnam veterans saw him learn "1000 times more about it than if I had just read this from a book".
"One of these men has had a kidney removed from the cancer he got from Agent Orange… they just had amazing stories, especially about how they were treated when they came home; I just thought 'that is not Australia'," he said.
State Member for Morwell Russell Northe also recognised the teen's win this week when he met with him at the Traralgon Returned and Services League.
He said the State Government was "proud to be associated with a competition that inspires younger generations of Victorians to learn more about the service history of Australians, especially our Anzac legends."