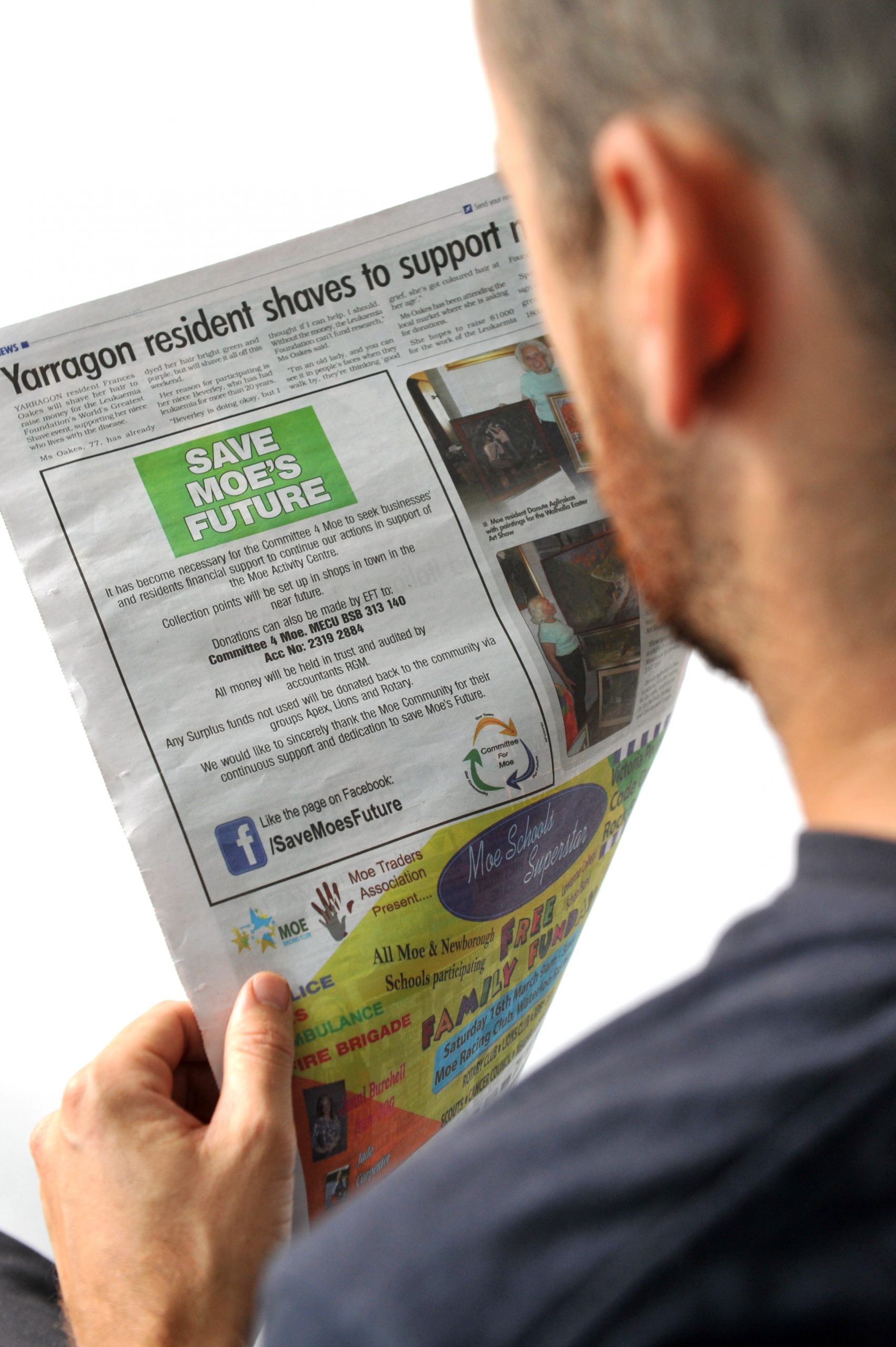 THE 'Save Moe's Future' lobby is building an arsenal of financial reserves to progress its campaign if a Latrobe City Council vote does not go its way.
In an advertisement taken out in Monday's Moe and Narracan News, the Committee for Moe called for financial support from residents and businesses to "continue its actions".
Committee president Manny Gelagotis remained tight-lipped about exactly what those actions would be, but did not rule out exploring legal options.
"There's a few things that have arisen and it just needs to be addressed and investigated," Mr Gelagotis told The Express.
The Moe Activity Centre Plan features the revitalisation of the town's railway precinct, including a two-storey civic building and library, youth precinct and bus interchange.
Council is due to consider the results of a review into the plan on 25 March, when it is expected to make a decision on whether to move forward with the project based on the current plans, or keep it on hold to further investigate certain aspects of the design.
The Committee for Moe fears the latter will ensue.
"We're now saying we are feeling this isn't going to be the end of it," Mr Gelagotis said.
"We're rallying the troops."
He said the decision to step up the campaign was driven by "the community".
According to the advertisement, cash collection points would be established in shops across Moe and all money will be held in trust and audited by RGM Accountants.
It stated, any surplus funds would be donated to service clubs Apex, Lions and Rotary.
Latrobe City Council declined to comment on the advertisement or potential legal action by community groups.