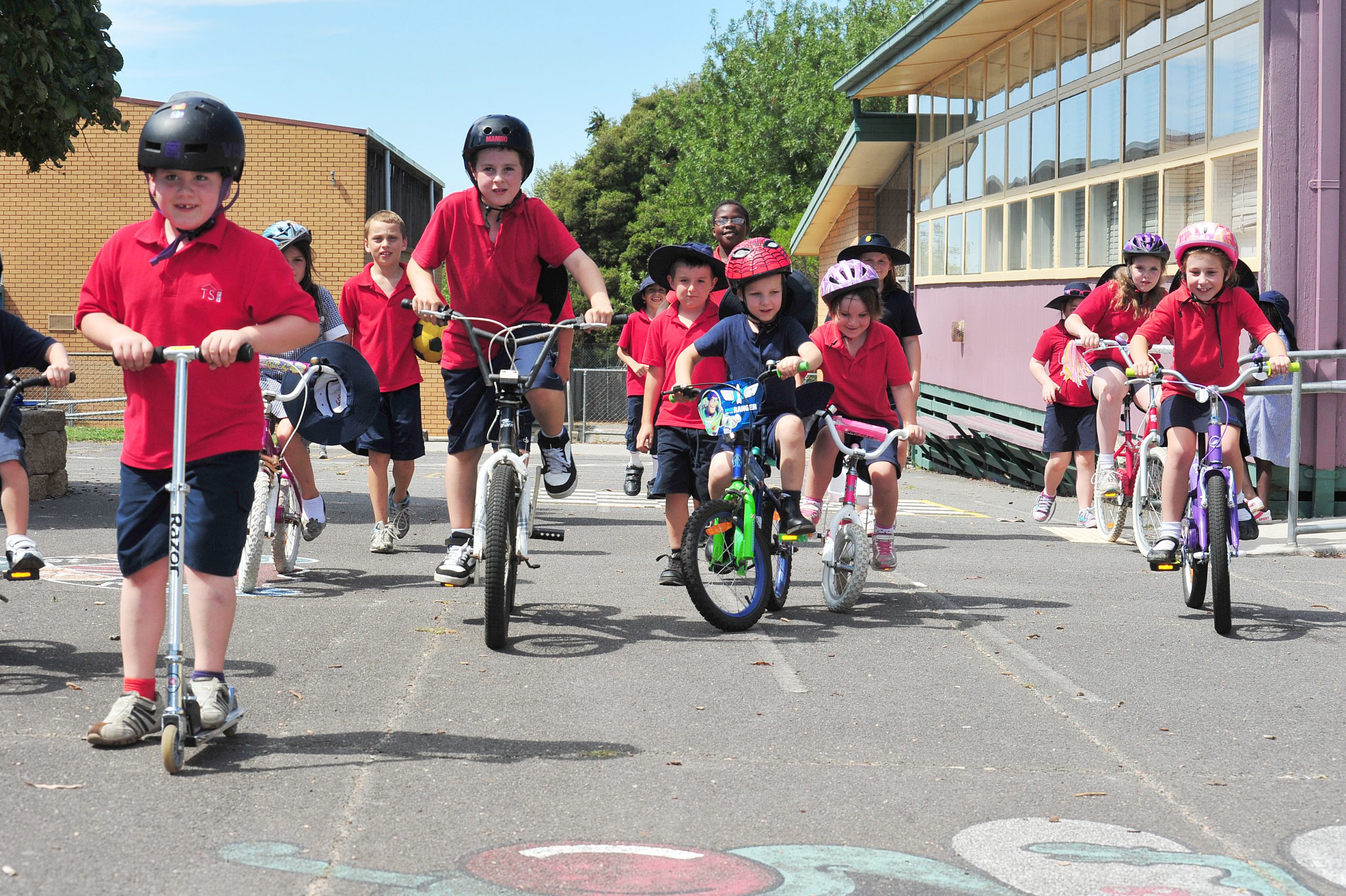 LATROBE Valley school students will strap on their helmets and put their feet to the pedal on Friday for National Ride2School Day.
Tobruk Street Primary School is among more than eight schools in the area participating in the event, which promotes the advantages of riding to school, including improving fitness.
Principal Melissa Rock said the school participated in Ride2School Day each year because it was a part of their health and wellbeing program.
"We're planning to meet at a central location outside the school and families have the option to join us; we will walk or ride on bikes or scooters into the school together," Ms Rock said.
St Kierans Catholic Primary School in Moe will also participate, encouraging parents to ride with their children before a "bike parade" is held at the school.
"Students are encouraged to ride to school and decorate their bikes or scooters. A prize will go to one child in each year level for the best decoration," school wellbeing lead learner Jannah Reid said.
She said the school became involved in the Victorian Prevention and Health Promotion Achievement program and initiated a health and well-being team, so this day "would be a great way to promote being active within our school community".
Ride2School team manager Kelly Pearson said encouraging students to ride to school made them more self-sufficient and was a crucial part of education and the development of social skills.
"Students who ride to school arrive energised and alert, resulting in higher concentration than those who don't," Ms Pearson said.
"By not only celebrating National Ride2School Day, but making riding a normal part of the school day through the support of our Ride2School program, schools are making their community a healthier one."