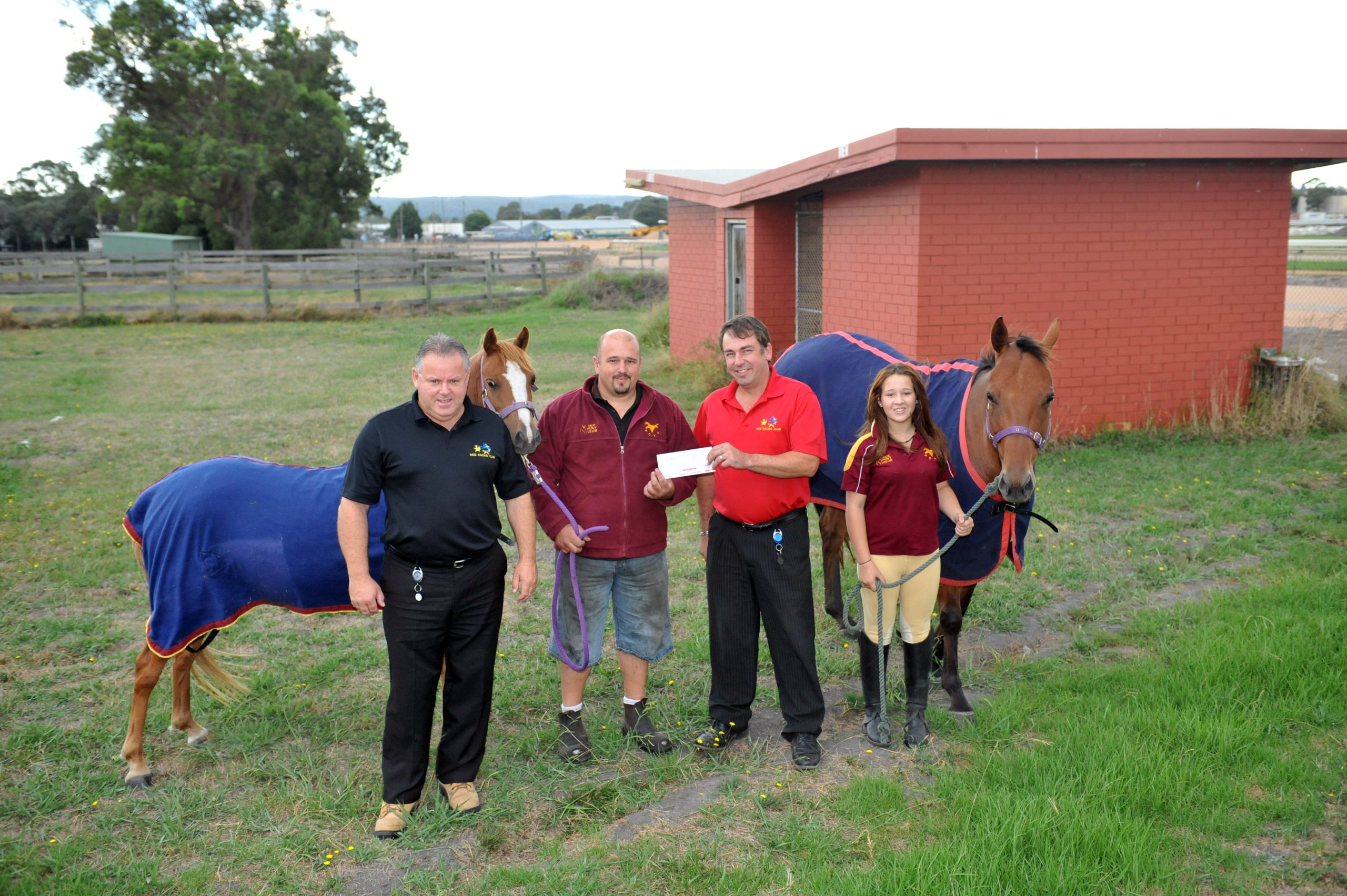 MOE horse riders will benefit from a new shed and toilet block thanks to a $30,000 donation from Moe Racing Club recently.
Moe Pony Club, Latrobe Valley Equestrian Club and Moe Riding for the Disabled will share the new shed to be built at Moe Equestrian Park, with construction to start next month.
Racing club chief executive David McKinnon said the club wanted to fund the shed because they had built a good relationship with the user groups over the years and were "mindful of investing back into the community".
He said the pony club and other user groups had allowed the club to use the park's facilities during the construction of its new track.
Pony club president Colin Cassar said the new shed would allow the club to upgrade gear and equipment with the added storage benefits.
"Everytime we ask (the racing club) for help they help us straight away," Mr Cassar said.
Claudia Cassar, who had been riding with the club for about six years, said she enjoyed building a relationship with the horses and ponies.
"I like riding because it's like you're off in your own world when you are on the horse," Claudia said.
Anyone between six and 25 years old can join Moe Pony Club, which meets the third Sunday of the month.
For more information visit