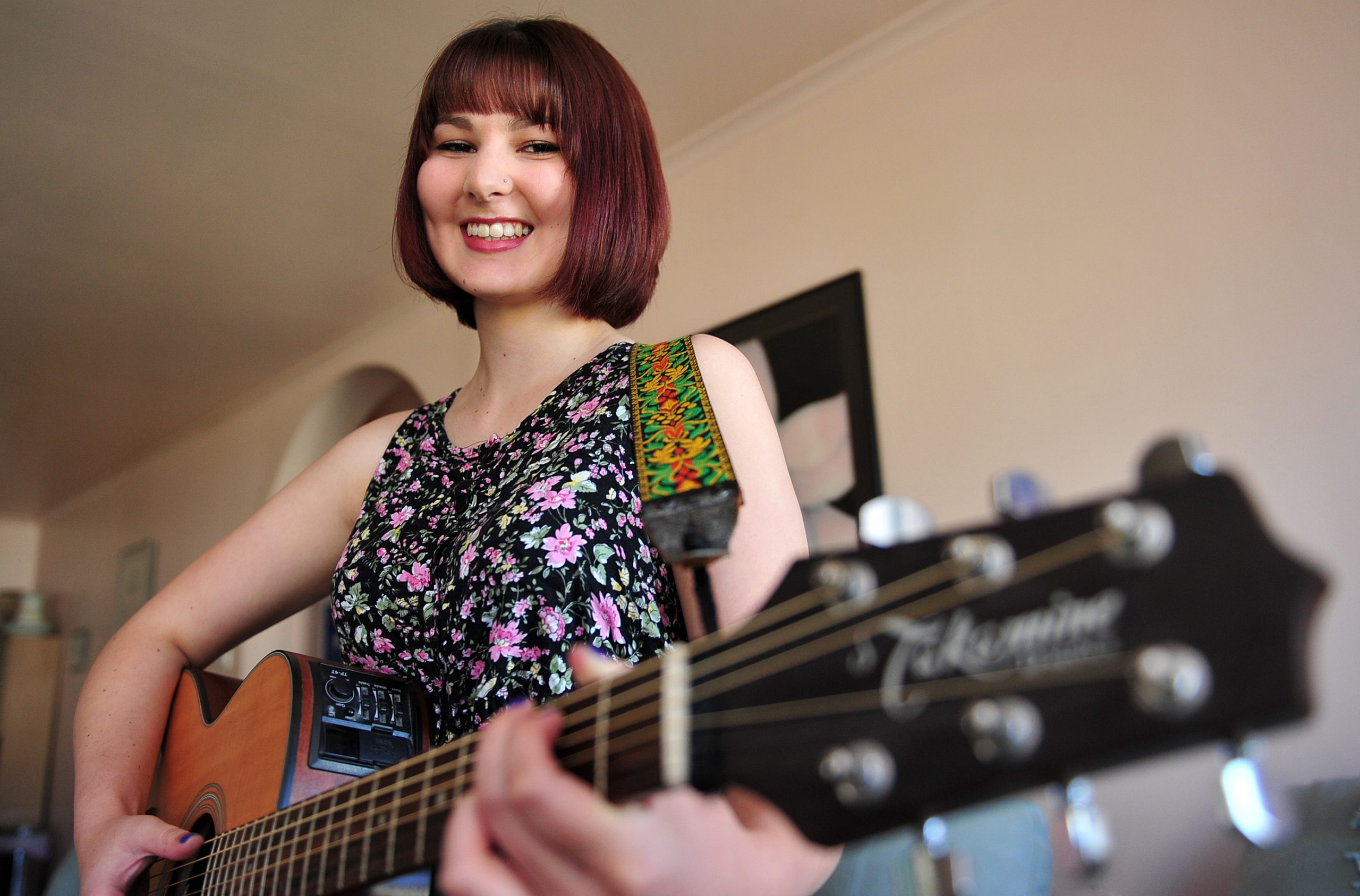 YALLOURN North's Tayla Gane has been singing since she was eight years old, but 10 years on, she is still a little shy to put herself out there.
But as her prize for being named the winner of the inaugural Gippsland's Got Talent competition held recently in Sale, Tayla may have her own CD to release soon, after winning a day in a sound recording studio.
"It's only really soaking in now, and I'm really excited," Tayla said.
"It's good to be able to record my original music; my parents were going to give me a day in the studio anyway, so it was a great (prize)."
The 18 year-old singer-songwriter wowed a panel of judges comprising Deputy Premier Peter Ryan, Federal Member for Gippsland Darren Chester and Wellington Shire Mayor Scott Rossetti with Simon and Garfunkle's song The Boxer in the first round and her own original composition, Nevermore, in the finals.
"(When I went up to perform Nevermore) I wasn't expecting to be named a finalist because of the high standard of the other performers, so I was really frazzled and forgot to introduce my song," she said with a laugh.
"It was crazy to get up there in front of 600 people to sing your own song to people you don't even know."
Asked how she felt about the experience, Tayla, a self-taught guitar player, said she always "got lost in the moment" when performing before an audience.
"I sometimes forget there are people there, and I go off into my own little world… one of the judges (praised that) and said when that happens, the audience comes to you instead," she said.
A seasoned performer, having sung at various community events including Make Moe Mauve, the Moe Music Festival and even the Moe Cup several years ago, Tayla said the recent competition was the first she had entered in several years.
Named after Amercian singer-songwriter Taylor Dayne, Tayla said she drew on her own life experiences for her music.
But unlike her other famous namesake, country singer-songwriter counterpart Taylor Swift, Tayla said not all her songs were about boyfriends.
"I sing about things I know about," she said.
Describing her style as folk acoustic and naming singer-songwriters Matt Corby, Xavier Rudd and Regina Spektor as her musical idols, Tayla said she hoped winning the competition would help open more doors for her.
She said she was inspired by local artist Khristian Mizzi, and named Gene Jarvis as one of her mentors.
Still on a high from winning the competition, which was a fundraiser for the Central Gippsland Health Service's redevelopment of its oncology unit, Tayla said she hoped to keep singing and building her performance profile.
The fundraiser event raised $180,000 for its cause; the redevelopment project has been estimated to cost $1 million.