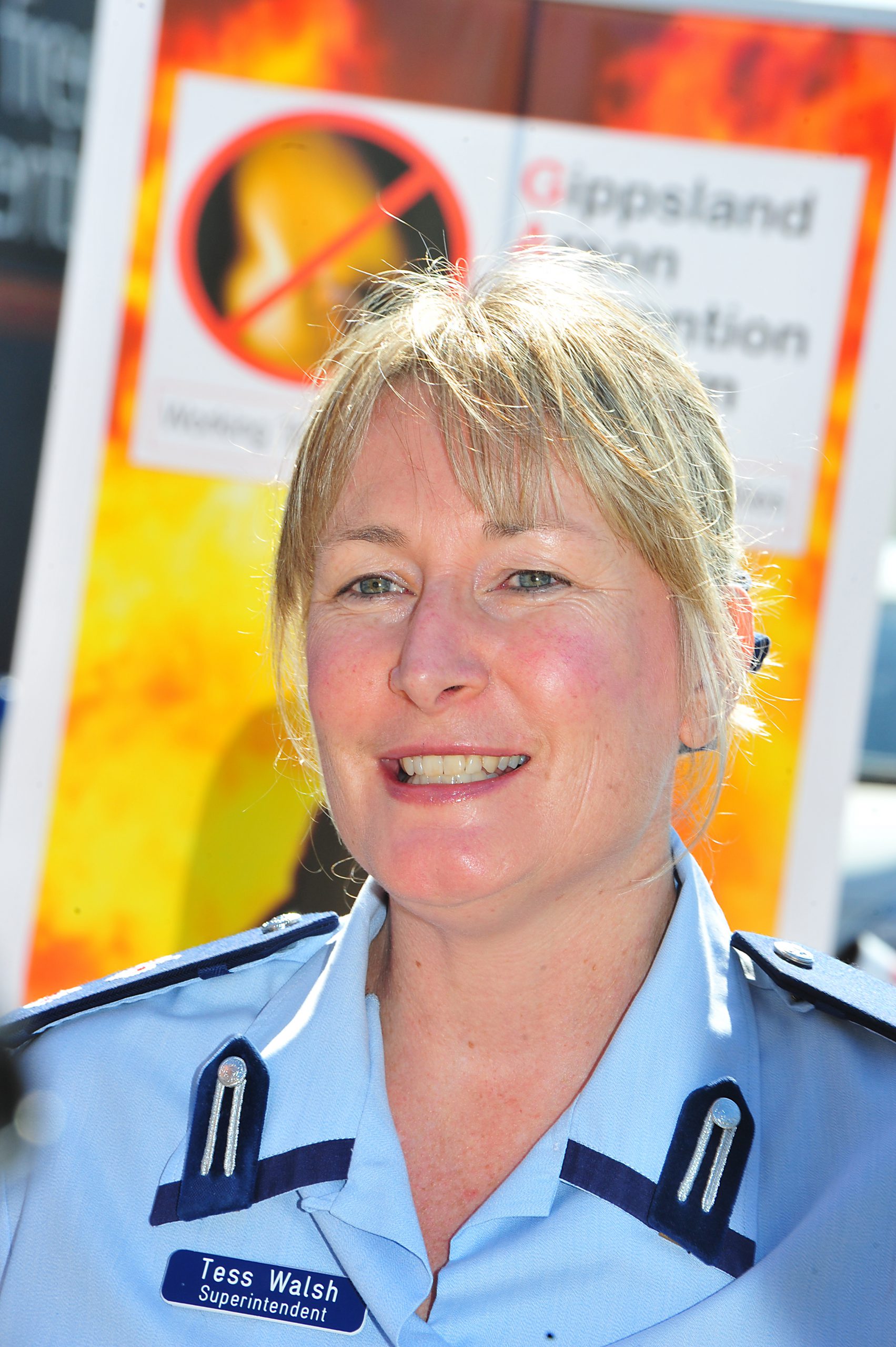 VICTORIA Police Superintendent Tess Walsh has been inducted on to the Victorian Honour Roll of Women along with 19 other extraordinary women.
Supt Walsh, who led the Gippsland Arson Prevention Program, which is now accepted as the best practice model for Victoria Police, was recognised for her contribution to emergency management, arson management and in the reduction of road trauma and family violence.
In Parliament on Tuesday, State Member for Morwell Russell Northe paid tribute to Supt Walsh's induction.
"Tess has been a long serving member of the police force who has performed a myriad of tasks in her distinguished career, culminating in her current role as Superintendent," Mr Northe said.
"Having served in roles with the rape squad, homicide squad, crime prevention, Neighbourhood Watch unit and various taskforces her induction into the 2013 Honour Roll of Women is well deserved, and on behalf of the Morwell electorate we say congratulations Tess."
In a statement, Women's Affairs Minister Heidi Victoria said the recent inductees were role models for all women and demonstrated exceptional leadership across a range of fields.
This year's inductees who were named at a special function at Parliament House recently, joined 498 other women who had been previously inducted onto the Honour Roll.